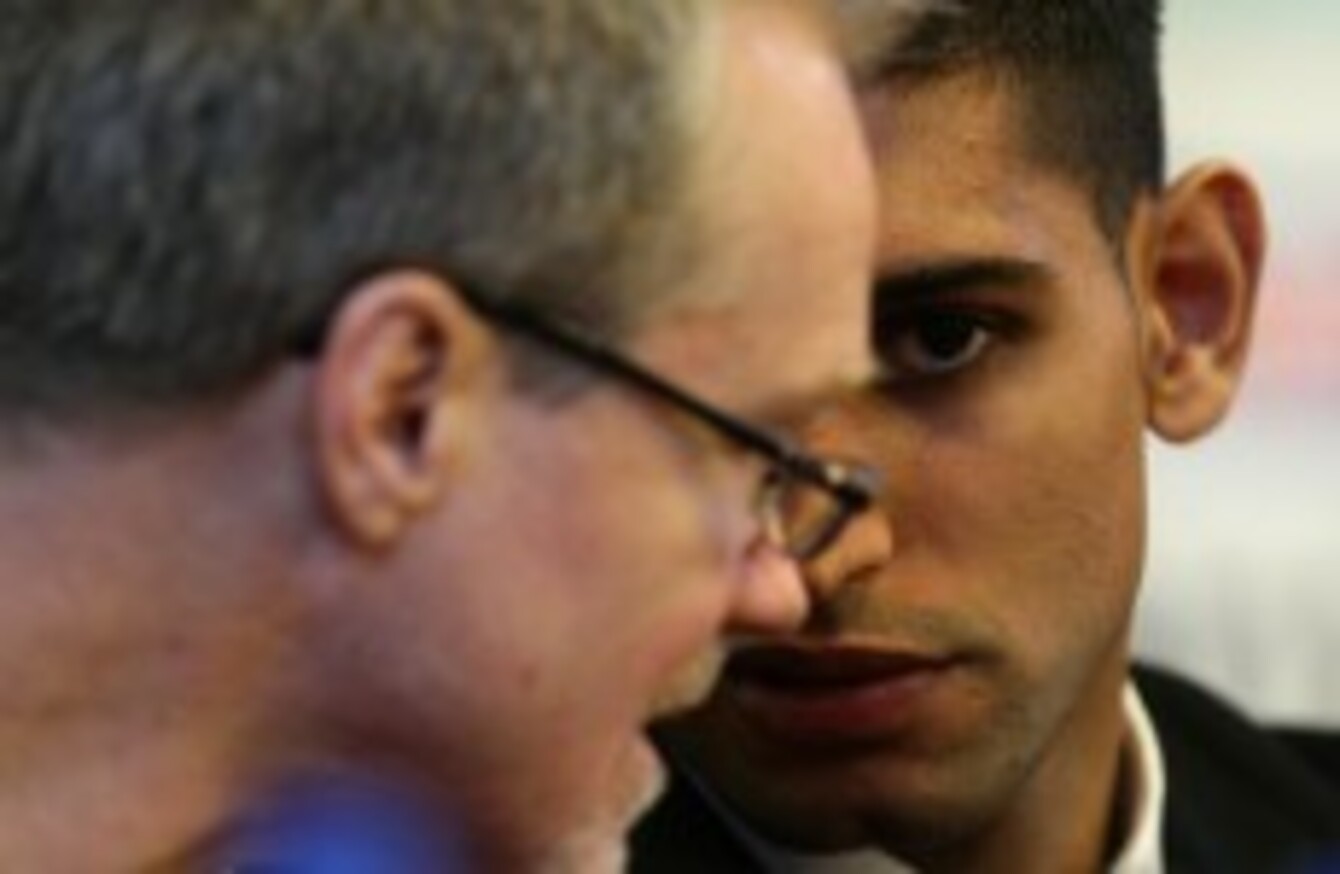 Image: PA
Image: PA
AMIR KHAN HAS confirmed his split from trainer Freddie Roach and says he will immediately appoint someone in his place.
The Bolton fighter's association with Roach was rumoured to be under threat after he lost in four rounds to Danny Garcia for the WBC and WBA light-welterweight titles in July.
While Khan said after that bout that he wanted to stick with his trainer, he also wanted guarantees that Roach – who also works with Manny Pacquiao – would focus solely on him during any pre-fight camps.
An agreement could not be reached between the pair but their parting, announced by Khan on Twitter, seems to have been amicable.

Roach went on to tell ESPN that he had spoken to Khan on Friday, and that an end to their four-year working relationship was agreed.
"He said, 'I know you're busy with your other fighters and I'm going to go in a different direction,'" revealed Roach.
"He said, 'No hard feelings, maybe we'll get back together someday'. He was being nice. I wished him luck. I've been fired before."