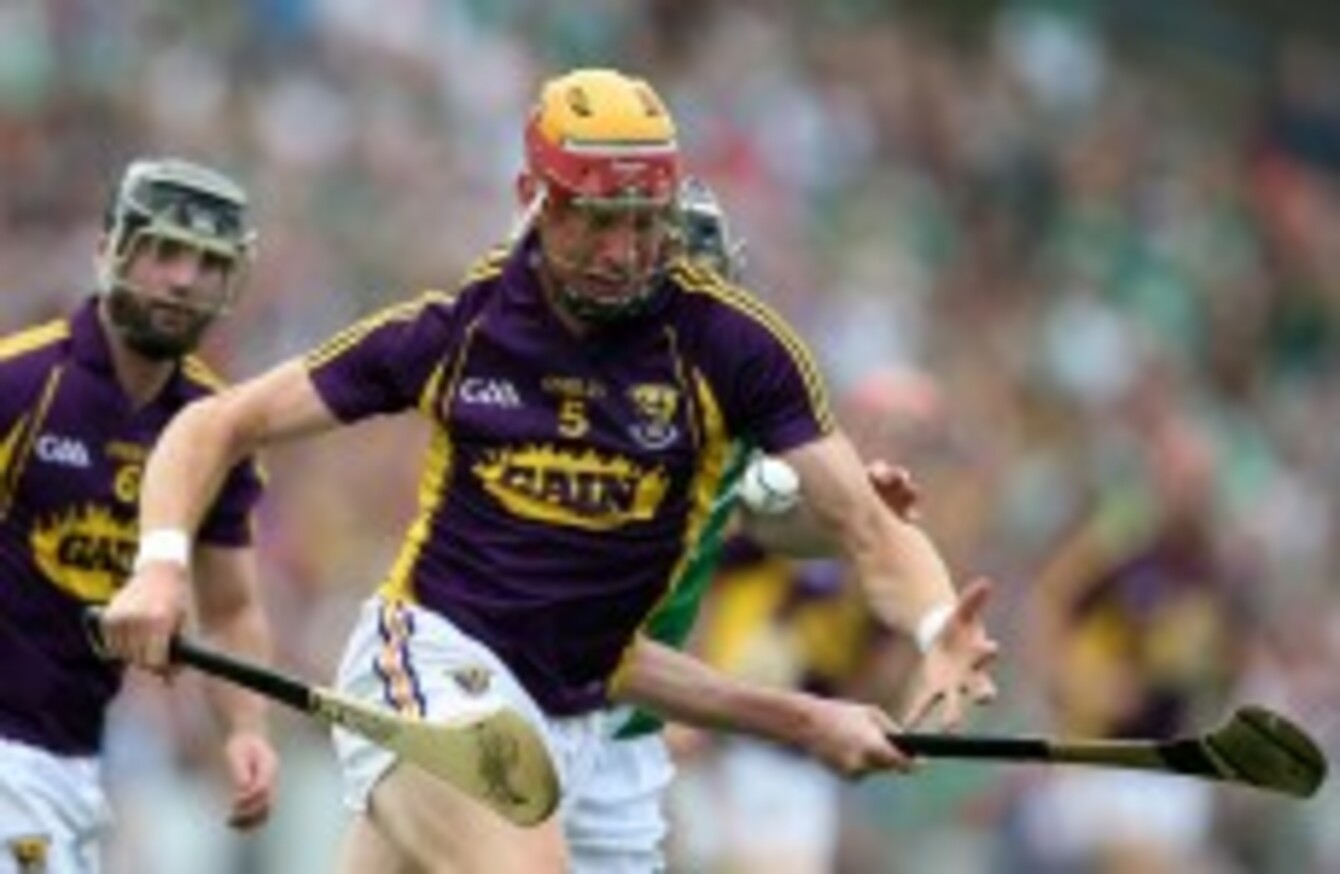 Wexford hurler Andrew Shore.
Image: Cathal Noonan/INPHO
Wexford hurler Andrew Shore.
Image: Cathal Noonan/INPHO
AT THE OUTSET of 2015, Andrew Shore's Wexford hurling future was uncertain.
Shore was slapped with a 48-week ban ban following a club outing with Birmingham outfit Roger Casements last October.
The Warwickshire county board imposed the suspension despite Shore's belief that the necessary paperwork he required was in order.
It was a crushing blow to the defender who was a key defensive component when Wexford reached the All-Ireland quarter-finals last summer.
But his suspension was overturned by the GAA's Reinstatement Committee at Congress in Cavan in February and he's looking forward to the summer in expectation.
Look it, I'm over that. It was at the start of the season and it wasn't a great start. Of course I was worried. But I was also hopeful.
"I was training on my own. It was tough at times but I got through it. And once I got back into the panel, the first two weeks were massive for me to get up to the speed that lads were doing things at.
"I think I got back to that level fairly quickly, thankfully. They (Wexford players and management) were all very supportive. I was just delighted to get a chance to play again just a couple of weeks after I got back into the panel. I appreciated that as well."
Shore is hopeful that Wexford can build on last year's progress and harness the positive strides made by their underage players.
"We were happy with last year, but the Limerick match was probably a step too far. We were on the road for four games in a row and recovery was difficult.
"We're a young team still. A few lads have come in now from the U21′s who will definitely help.
It's boosted the rest of us lads on too because we know that these lads have won Leinster championships and been in All-Irelands.
"We can improve our focus and concentration and have zoned in on that. If we can improve that then it will give us an extra five or ten per cent and we'll be able to push on further than we did last year."