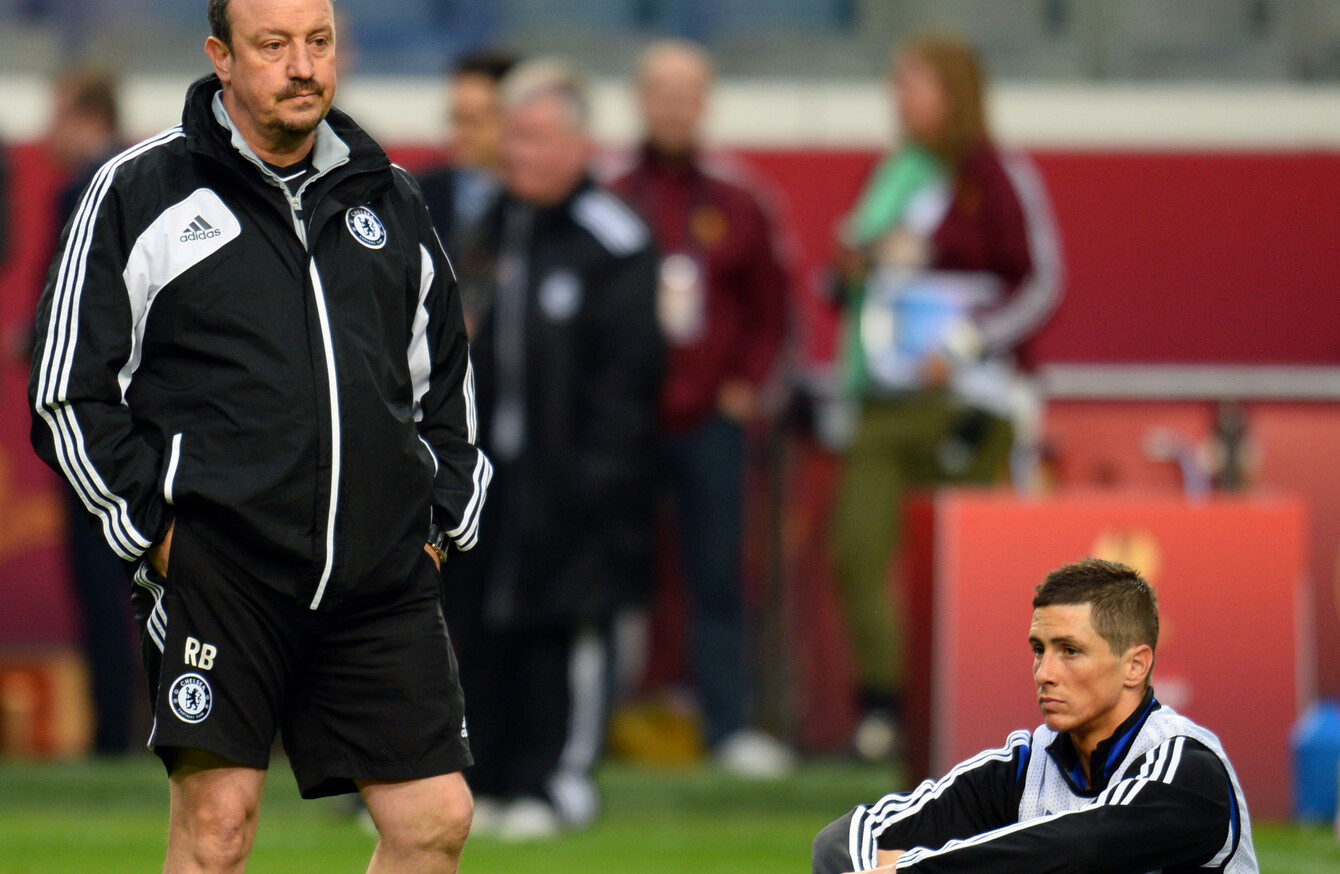 Image: EMPICS Sport
Image: EMPICS Sport
NEWCASTLE BOSS RAFAEL Benitez has admitted that he would love Fernando Torres to join him at the club.
The 34-year-old striker is an iconic figure in the history of Atletico Madrid but will leave the Spanish side at the end of the season after helping them to win the Europa League.
Benitez has worked with Torres previously at Liverpool and Chelsea, and would be eager to be reunited with his countryman once again, even if he admits that it is a long shot.
"It would be appealing, but I don't think it'll happen," he told Marca. "I think it will be difficult to get him to come, and not because we don't want him. I don't know what goes on in his head, but he may be thinking about something else."
Torres netted 81 times in 142 outings for Liverpool and despite a difficult spell with Chelsea, Benitez only has positive words for the man who scored Spain's winner at Euro 2008.
"He was sensational with us at Liverpool, then he went to Chelsea and although he was at a bad moment when we arrived, he was vital for us winning the Europa League," he said.
Torres, who scored 116 times in 344 outings for Atleti over two different spells, has been most closely linked with a move to MLS or the Chinese Super League.