1. "But if you stop paying attention, even for a moment, you can still get caught with your guard down. Here in America, in the year 2017.
"Those grits and smiles and hugs moisturized all five senses as I drove from Oakland to San Francisco 49ers training camp in Santa Clara, and then deep into the torso of Northern California—to a town you're only ever in for a reason, a place called Turlock. I had come here, having taken note of interactions with dozens of friends and confidantes, following months of unsuccessfully waiting for a sit-down, to gather more perspective on the town's most famous export: a 29-year-old named Colin Kaepernick.
"I park my Kia Soul rental—as appropriately basic as it is blindingly white—on Main Street, across from a hair and nail salon called Paulished, which is promoting a "Botox Party" to take place in three weeks, from six to eight in the evening. The party includes something known as a Juvederm Filler, priced at $475 a syringe, the word "syringe" sitting to the left of the building's American flag. I stroll across town, rapidly beginning to appreciate its charm, listening. Songs by Train and The Band Perry play through speakers attached to downtown telephone posts. I had never considered a town having a soundtrack, but Turlock certainly has one. "You Found Me" by The Fray whispers above the street, and I almost let the soft rock hypnotize me into giving this town the benefit of my doubt. Walking around, sipping an iced latte, I can understand how someone could live here, almost without a care in the world.
"Suddenly, I see another black man in Turlock. I hope he'll look up from his book so I can catch his eye—so we can do the nod thing—but he never does. Was that "another," or was that the other black man in this town? My hand is back inside my pocket now, busily searching for Tanya's business card. It's gone, as is the charm this street once oozed. Yes, this is a good town, and yes, it is filled with good people—fine people—but this is not the full story; like any strong family with a reputation to maintain and everything to lose, they will put their fingers in their ears, in an effort to erase their secrets and hide their pasts.
Bleacher Report's Rembert Browne takes a closer look at the hometown that shaped Colin Kaepernick.
Source: Whistle Sports/YouTube
2. "The game was first to five, and it took Neiko just three minutes out of this May evening to discard his opponent at the community center near his home in Temple Hills, Md. First he nailed a floater from the baseline. Next he high-stepped into the lane, pirouetted like a seasoned ballerina and tossed the ball through the rim. Finally, with the teenager gasping for air, Neiko darted to the elbow, slammed to a stop and unleashed a high-arcing jumper.
"Neiko turned his back to the basket and shouted "Game!" as his shot swished through the net. He never looked at the teenager again. Then he glanced at Mundey as a big, toothy smile crept across his face, a little kid making sure his mom was watching.
"He is, after all, only 9 years old, even if he can dribble like a high school point guard and make three-pointers with ease. Even if he is, by a small handful of accounts, considered the best rising fourth-grader in the country. Even if Mundey has been contacted by middle schools, high schools, AAU programs and an agent, all looking for at least a small piece of her 5-foot-1 baby boy.
"In the grass-roots basketball ecosystem, there is a perpetual search for the next big thing, and Neiko's anointment as the latest young phenom has him somewhere between a normal childhood and a too-early promise of fame. Neiko sees it as fun, harmless. Mundey sees her son being grabbed at by an irrational world."
Jesse Dougherty of the Washington Post on the search for the next LeBron James.
3. "For a man who loathes being probed for his inner thoughts, it's rather astonishing the degree to which Gregg Popovich publicly reflects on President Donald Trump.
"Three days after the 2016 presidential election, during the third week of the 2016-17 NBA season, Popovich unleashed a monologue of nearly six minutes during a routine media availability. The San Antonio Spurs coach asserted that his distaste for Trump wasn't rooted in partisanship, but in behavior. Popovich lambasted Trump for what he saw as the president-elect's bigotry, lamenting that half of the electorate ignored those moral transgressions in casting their votes.
"'I'm still sick to my stomach, and not basically because the Republicans won or anything, but the disgusting tenor and tone and all the comments that have been xenophobic, homophobic, racist, misogynistic,' Popovich said. 'And I live in that country where half the people ignored all that to elect someone. That's the scariest part of the whole thing to me.'"
Kevin Arnovitz asks why President Trump ignites Gregg Popovich for ESPN.
4. "For the last eight years, baseball fan-turned-writer Becca Schultz has presented herself online as Ryan Schultz, a false identity she assumed when she was 13 years old, duping and harassing women on Twitter along the way.
"On Wednesday night, a woman named Erin tweeted a series of screenshots announcing that Schultz is not actually Ryan, a married father of two studying to become a pharmacist. Instead, Schultz is a 21-year-old college student in the Midwest, whose entire career as an aspiring baseball writer has been under a fraudulent byline.
"Schultz began contributing to Baseball Prospectus's local White Sox blog at the end of the 2016 season and wrote for BP South Side and BP Wrigleyville throughout the 2017 season. Additionally, Schultz wrote for the SB Nation sabermetrics site Beyond the Box Score throughout 2017.
"People who knew Ryan Schultz online say that in retrospect, some of his behavior seemed odd, but no one expected that this moody White Sox fan from Missouri would actually be a teenage girl.
"Schultz's fraud was as true to the catfish genre as can be. She told the people who discovered she was not who she said she was that she assumed the identity because she felt as if she couldn't write about baseball professionally as a woman, especially at the age of 13. As the deception went on, she couldn't figure out how to get out of the middle of her web of lies."
Lindsey Adler writes on Deadspin about the teen girl who, for eight years, has posed as a married man to write about baseball and harass women online.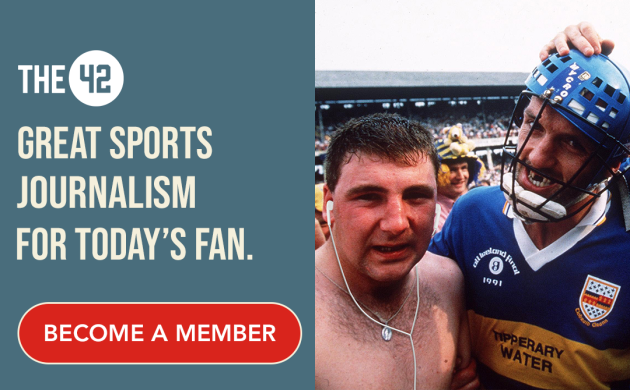 5. "After the game, Aaron Rodgers got on the bus. It was unusually cold in Arlington during the week leading up to Super Bowl XLV; a winter storm had barreled into Texas, blanketing Cowboys Stadium with so much snow that slabs of ice cascaded from the roof. When the game against the Steelers ended, the team was showered with confetti, then the players trudged down to the bus, where they sat for a while in the bowels of the stadium before heading back to their hotel. Someone brought the Vince Lombardi Trophy on board, and the players passed it around like a collection plate, each taking a moment to palm the sterling silver.
"As his teammates chattered away, the quarterback sat and listened and thought about the plays he had made that night: three touchdowns, zero interceptions, 304 yards. The bus rolled along, and he ran it all back in his mind, then pressed rewind and visualized his entire career, retracing the steps he had taken from Chico, California, to Arlington, from beleaguered backup to Super Bowl MVP. As he reflected on the sacrifices and the slights, he wondered whether it was all worth it, and then he felt something unexpected — not regret or fulfillment but a different sensation, like a space had opened inside of him. He thought about life and football and everything he had invested in his sport, and a jarring realization sprang into his mind.
"I hope I don't just do this."
Mina Kimes proves why shes one of the best sportswriters in the business with a warts-and-all profile of Aaron Rodgers for ESPN Magazine.
6.
"Within 36 hours, ESPN had suspended me from Twitter. My boss called and explained that—even though I was right—my profile had risen inside and outside the company. I had ignored one of their few crystal-clear guidelines: don't attack other shows on ESPN. They couldn't let it go.
"My counter: They paid me and dozens of others to give my educated opinions on sports (and other stuff, too). The consistency and creativity of those opinions builds a certain level of trust with your audience. You have to be genuine. If not, people will see through you. Anyone who reached a certain level at ESPN fussed over being watered down, impeded or being made to seem less genuine. As I told Schreiber in 2008, 'When you are supposed to push the envelope, but you are afraid of the repercussions of every decision, I think it affects you.'
"It's a constant give and take. I tweeted about First Take because, as someone who was working crazy hours for the company at the time, I felt personally betrayed."
2017, Bill Simmons explains over on The Ringer, was the year sportswriters could no longer stick to sports.