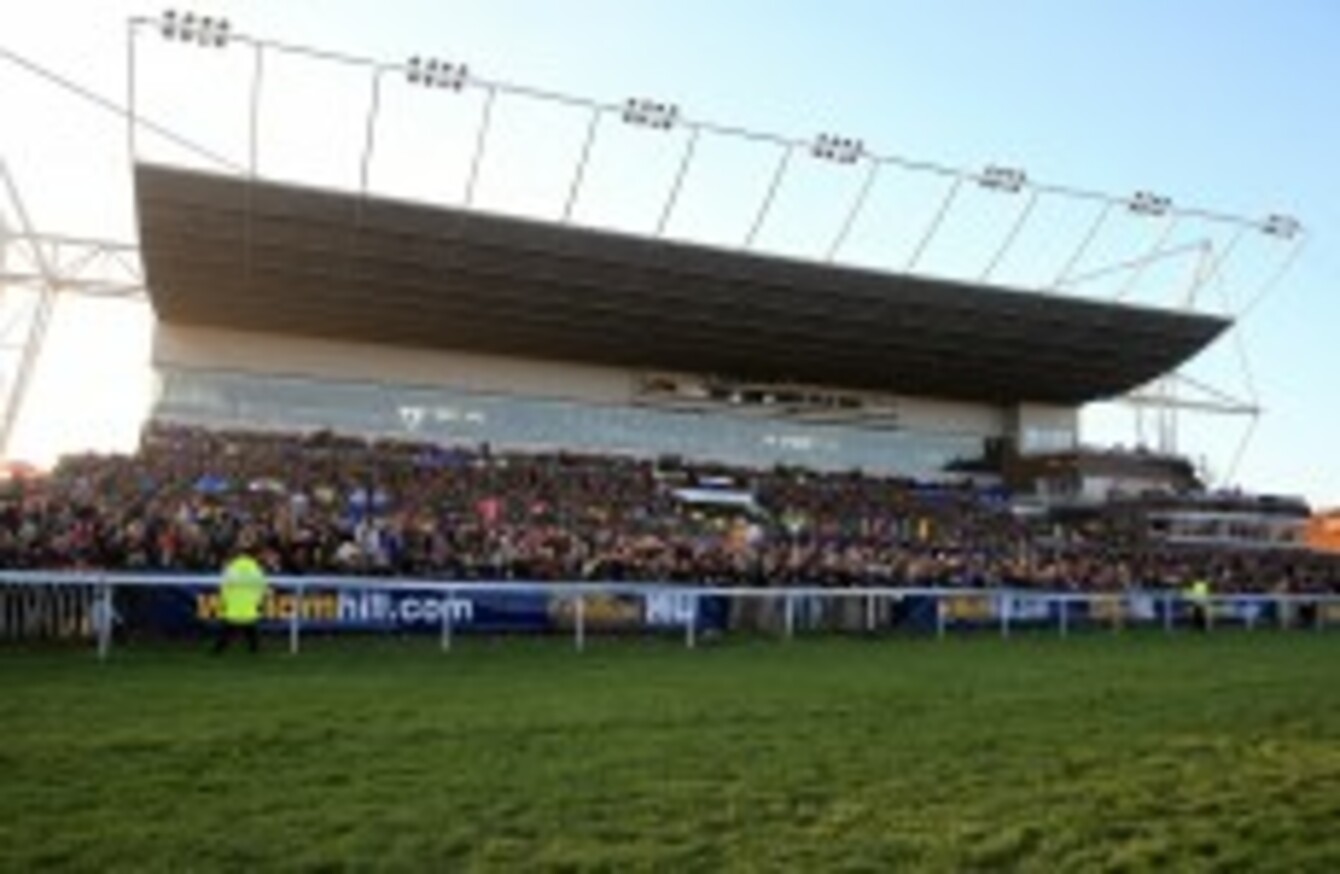 Kempton Park: the scene of Low Key's rather high-profile win.
Image: Nick Potts /EMPICS Sport
Kempton Park: the scene of Low Key's rather high-profile win.
Image: Nick Potts /EMPICS Sport
BOOKMAKERS FACE A multi-million euro payout after punters landed a major four-horse gamble on Wednesday.
Ironically it was a horse named Low Key that became the centre of attention after wins for Eye of the Tiger, Seven Summits and Indus Valley earlier in the day.
John Butler's charge stayed on to win the 6.25 at Kempton and completed the 'Curley Coup', nicknamed after legendary gambler Barney Curley who has connections to the horses.
Coral bookmakers estimated industry-wide losses of £2 million, though bookies managed to curb their exposure by slashing the accumulated odds from over 2,000/1 to 16/1 as the day progressed.
A spokesperson for Paddy Power said it had been stung for over €1 million in what it described as a "weapons grade coup."
But Ladbrokes sought to downplay the impact and described it as "a bad day at the office, nothing more and nothing less."
"We dodged most of the early morning frenzy," spokesman David Williams said, "but you can't stop moving trains and we got caught up in some of it as the day panned out."
Suggestions of a multi-million pound bloodbath are probably wide of the mark so we're not going to lunge for the violins just yet.
Two of the four runners, Eye of the Tiger and Seven Summits, were previously trained by Curley, the man who landed one of the most sensational coups in Irish history at Bellewstown Racecourse in 1975.
Eye of the Tiger, now in the care of former Curley employee Des Donovan, got the gamble up and running when it was backed in from 4/1 to evens before winning the 1.30 at Lingfield.
Ten minutes later Seven Summits, trained by Sophie Leech and backed from 11/2 to 9/4, won the 1.40 at Catterick.
A second Donovan runner, Indus Valley, was hammered in price from 10/1 to 4/6 before winning the 4.25 at Kempton.
And Low Key — sent off the 1/3 favourite after opening at 5/1 — completed the rout.
Winning trainer John Butler, also a  former employee of Curley's, described talk of a coup as "speculation."