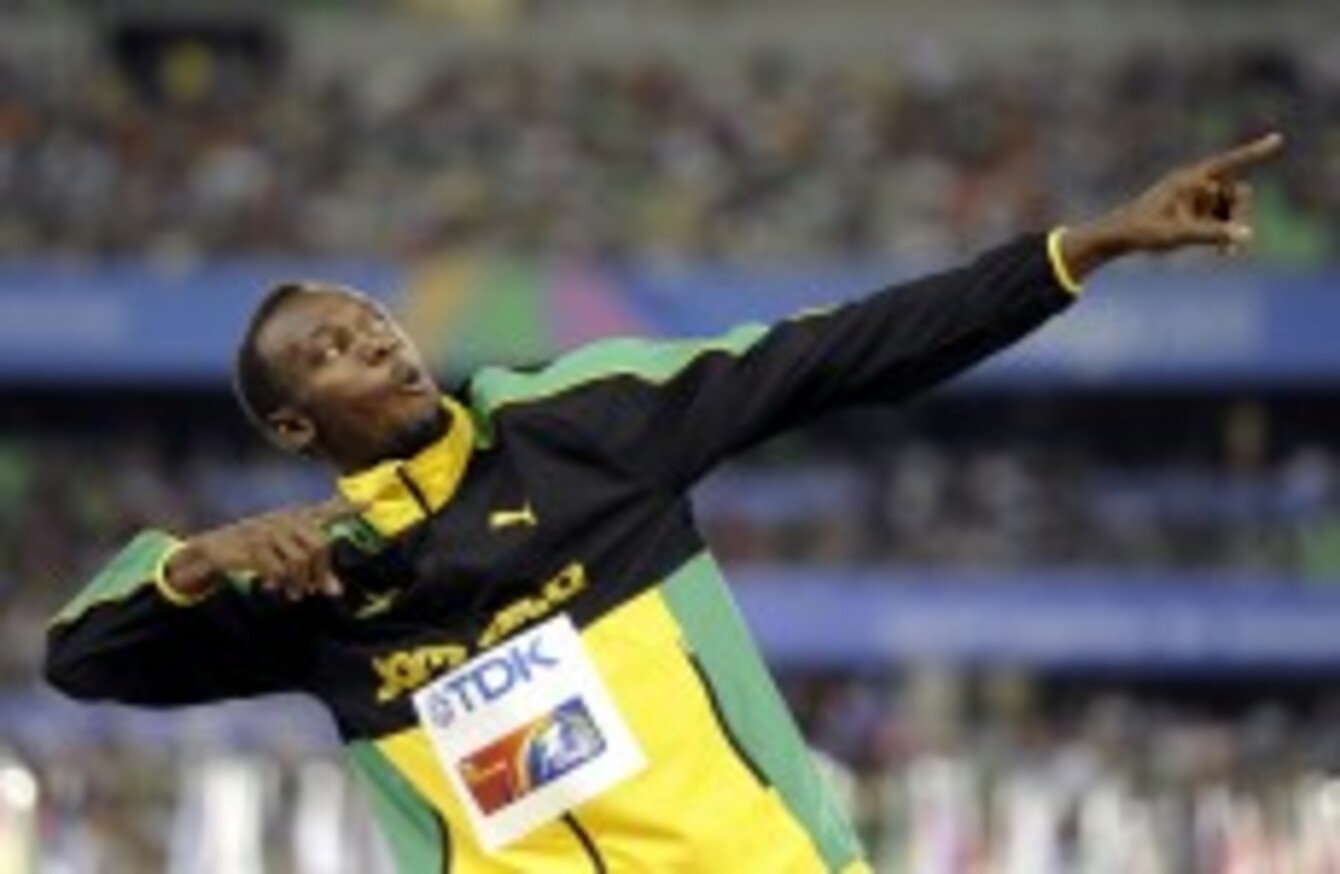 Image: Martin Meissner/AP/Press Association Images
Image: Martin Meissner/AP/Press Association Images
THE OLYMPICS GAMES have already been kind to Usain Bolt — the Beijing event elevated the Jamaican from promising athlete to international superstar – but this year's competition could yet be more dramatic still. That's the view, at least, of Bolt himself.
Speaking to the BBC  today, the 25-year-old recognised that if he achieves similar results in London to those that defined the Beijing Olympics in 2008, he will be considered one of the greatest sprinters of all time.
"If I dominate the Olympics, I'll be a living legend," the Jamaican said. "A living legend walking around – sounds good."
Bolt won gold medals in the 100 metres, 200 metres and 4x100 metres relay in Beijing and believes the public want to be shocked by his performances in London.
The 25-year-old currently holds the world record in both the 100m (9.58 seconds) and 200m (19.19 seconds). He was also part of the Jamaican team that broke the 4x100m world record at the 2011 Athletics World Championships in Daegu, South Korea.
"People are looking forward to me running 9.4, 19 seconds, anything that's amazing," Bolt said. "So I'm working as hard as possible so I can go as fast as possible."
April 18 marks 100 days until the start of the 2012 Olympic Games in London.