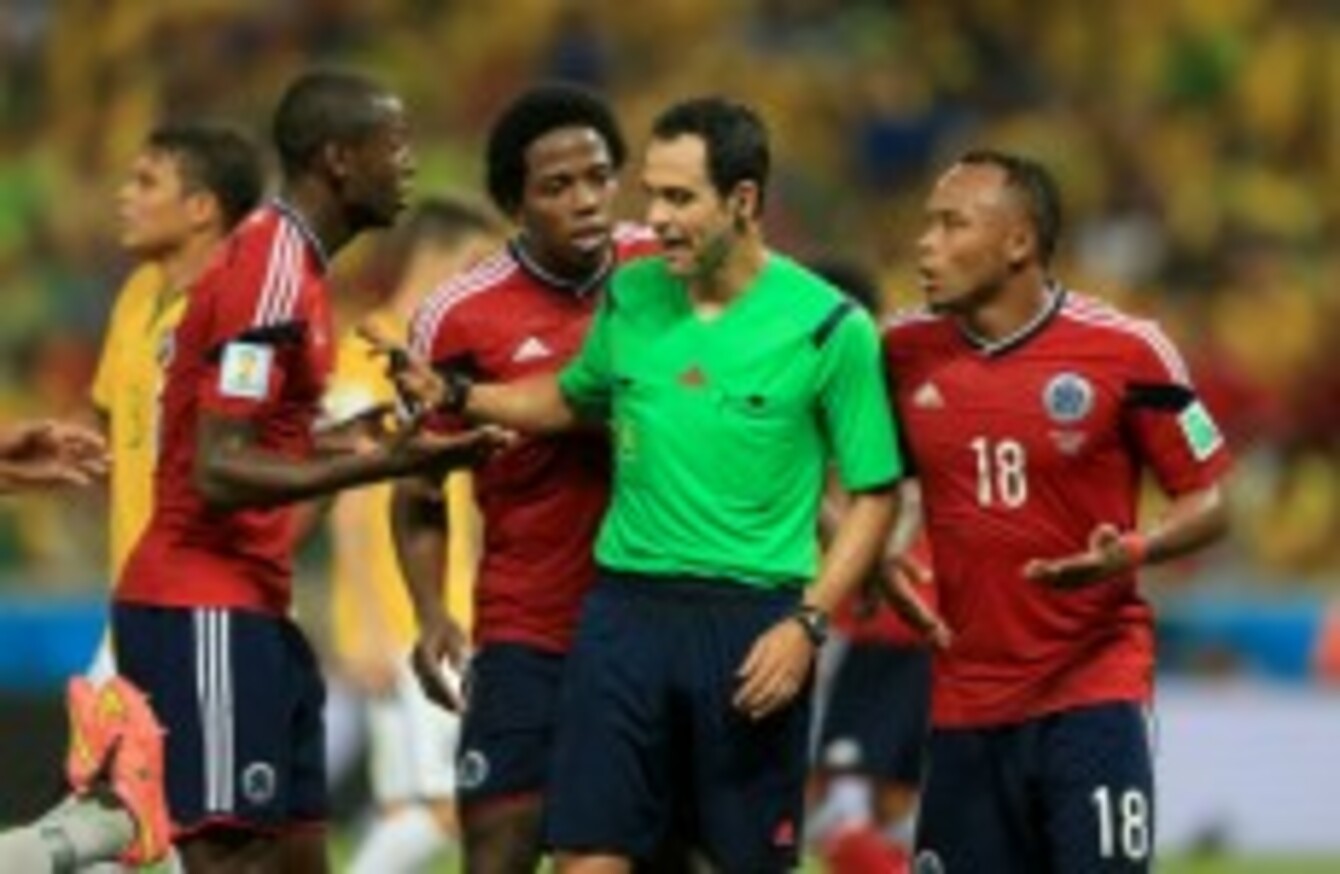 Image: Mike Egerton/PA Wire/Press Association Images
Image: Mike Egerton/PA Wire/Press Association Images
1. Big Phil changes tact and reaps the reward
In 1994 and 2002, Brazil won the World Cup. On both occasions, the teams hardly set the tournament alight with jogo bonito. Twenty years ago, Carlos Alberto Parreira was a pragmatist. Early on, he replaced the side's natural play-maker, Rai, with a full-back, Mazinho. The cornerstone of the side was the defence and both Jorginho and Marcio Santos would go on to make the Team of the Tournament. They conceded three times in the whole competition and though Romario and Bebeto added the goals, it was gritty and determined stuff.
Eight years later, Scolari played three central defenders and screened them with two unfashionable and dogged deep-lying midfielders. The front three and the wing-backs were granted freedom to create but the important thing was balance and Scolari got it just right.
It's not surprising to see Brazil play functional football. It's been that way for twenty years. But with Scolari now supported by Parreira as technical director, the doctrine is dedicated to grinding out wins.
Last night was different. In the first quarter of the game, Brazil pressed at a frenetic pace and harried, harassed and hustled Colombia into cheap turnovers. They pinned them back and within minutes of the kick-off had a free-kick on the edge of the area after Fred was taken down. Neymar offered up a pretty weak effort but it was a warning. Shortly after, they forced the corner from which Thiago Silva scored. Later in the half, they made huge strides on the left side with Hulk proving influential. With Marcelo getting forward at will, Colombia had a lot to worry about in wide areas and that left them vulnerable inside. And that meant Neymar was picking up dangerous positions and being allowed space to create, usually from a central area.
Somewhat uncharacteristically, Scolari allowed the side the opportunity to play with such openness for the majority of the opening half, the intention to grab a goal or two and restrict Colombia from getting their key players on the ball early on. Brazil wanted to dictate and they really should've been further ahead at the interval.
2. Carlos Velasco Carballo's performance
There were 54 fouls over the 95 minutes of action. The Spanish referee brandished his first yellow card midway through the second half and it was for Thiago Silva stepping in front of Colombian goalkeeper David Ospina as he was about to kick up-field. Bearing in mind what the referee had allowed go up to that point, the centre-back is probably entitled to feel more than a little hard done by as he will now miss his side's semi-final with Germany.
Inadvertently, one could argue that Carballo's refusal to step in and diffuse things by dishing a couple of bookings to players played a role in Colombia going behind. James Rodriguez had been felled on numerous occasions throughout the opening period. Within minutes of the game getting underway, Fernandinho went right through him and the pattern continued for much of the game. As the foul count increased after the restart, so too did the playmaker's frustrations and with twenty minutes to go, he dived in to challenge Hulk and mistimed it. Though he attempted to pull his leg away at the last moment, there was intent. It was certainly a free-kick but Carballo also booked him. Rodriguez couldn't believe it and began to reel off a litany of fouls he had been the victim of that had gone completely unpunished. Luiz stepped up and took full advantage.
Prophetically, speaking during the game on BBC Radio 5 Live, Brazilian football expert Tim Vickery spoke of how Scolari's side had a habit of disrupting games by repeatedly fouling and preventing the opposition from building any sort of momentum.
"While it is 1-0 there is a still a chance for Colombia. But I have seen Brazil in the past control a game through tactical fouling. The referee has seemingly given them carte blanche to do that."
And that's precisely what happened as Brazil spent the second-half breaking up play and cynically spoiling Colombia's attempts to build. So, if the first-half was about Brazil being open and anti-Scolari, the second ventured into darker territory as his side did anything to seal the win.
3. James Rodriguez was shackled but still shone
The game was billed as a showdown between Neymar and Rodriguez and the Brazilian started brightly while the Colombian live-wire was shackled and shadowed, his contributions curtailed by the close attentions of Fernandinho.
But, he was still responsible for a moment of individual magic that could've and should've resulted in a decent chance.
http://vine.co/v/MUDTgqaWLu6
Despite the persistent fouls, he was brace enough to shake them off and get on with the game. There was little play-acting or remonstrating with the referee, despite him having good reason to do so. He finally got his reward late on when he delicately engineered the opening for Bacca who was taken down by Julio Cesar. Admirably keeping his composure, he slotted away a remarkably cool penalty to give his side hope.
Ultimately, there were tears. But with six goals in the tournament, his star-quality cannot be underestimated. He and Colombia will be back.