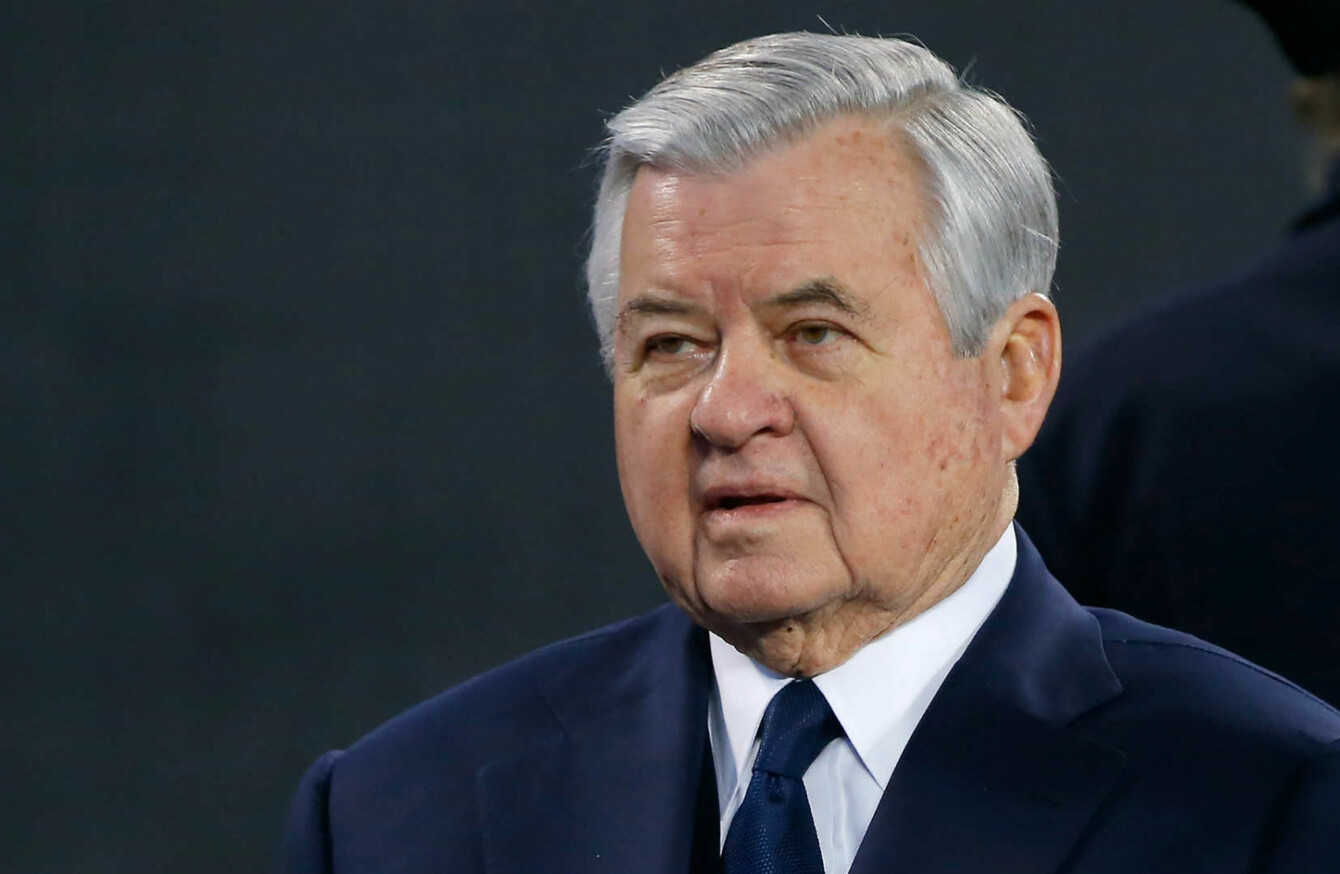 Jerry Richardson
Jerry Richardson
BILLIONAIRE BUSINESSMAN DAVID Tepper has completed his purchase of the NFL Carolina Panthers for $2.275 billion, the most ever paid for a North American sports franchise, the team announced Monday.
The Panthers went 11-5 last season but lost to New Orleans in the first round of the NFL playoffs.
"Winning is the most important thing both on the field and in the community and I am committed to winning a Super Bowl championship together," Tepper said in a statement released by the club.
The Panthers also announced the resignation of Tina Becker as the team's chief operating officer now that the transition is complete after former owner Jerry Richardson sold the team.
Becker was promoted to the job in December after Richardson announced he was selling the team in the wake of an NFL-led investigation into allegations of workplace misconduct against him.
Richardson was fined $2.75 million on June 28 for workplace misconduct.
"I am thrilled to begin this new era of Carolina Panthers football and am humbled by the overwhelming excitement and support for the team," Tepper said.
"On behalf of the fans and myself, I thank Jerry Richardson for bringing the team to the Carolinas and for entrusting me with its future."
NFL owners approved Tepper's purchase of the team in May.
The Panthers will open the 2018 season on September 9 by hosting the Dallas Cowboys.