19 JULY 2014 is a date that will always be etched in Cathal Pendred's memory. 
Having earned a reputation as one of Ireland's finest mixed martial artists, the Straight Blast Gym fighter was handed a UFC debut when the sport's biggest promotion returned to his hometown of Dublin for the first time in five years. 
Pitted against American Mike King — an opponent he knew well from their time together on reality television show 'The Ultimate Fighter' — Pendred walked out to an electric atmosphere at the 3 Arena, with nearly 10,000 people in attendance as the unmistakable chorus of 'Put 'Em Under Pressure' rang out. 
In the second episode of Gillette Pressure Points, the now 31-year-old recalls how the magnitude of the occasion initially got to him. 
No one asks for more from me than I do, so, for me, pressure was always something internal," Pendred says.  
"Because it was internal, it was always consistent. It was something controllable that I could deal with, but for a couple of different reasons, going into my UFC debut, things ended up being different."
Source: The42.ie/YouTube
Having narrowly avoided defeat in the first round thanks to sheer determination and a never-say-die attitude, Pendred took confidence from his own resilience and overcame huge pressure to claim a remarkable second-round victory by submission. 
"When the bell rang after that first round, it was the worst round I'd ever had in my whole career," he adds.
"I remember walking back to my corner, I sat down and thought 'I've got to change something here or this is going to end badly'.
"My opponent was looking at me in a confused and defeated way. He had literally thrown the kitchen sink at me. He had me in positions where 99.9% of fighters would have been done, or would have looked for a way out to quit. I stayed in there and somehow survived."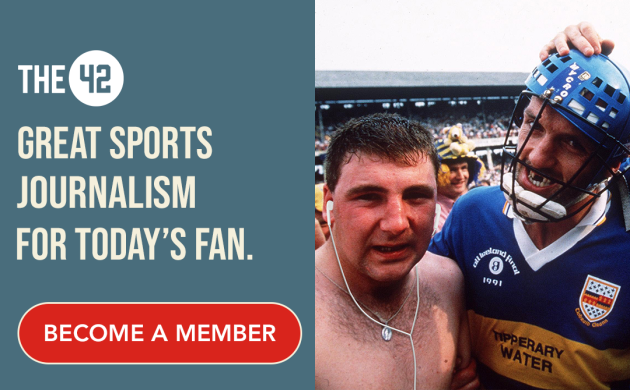 "I saw this almost defeated look and I was able to take that positive. It was the only positive I could take and build on going into the second round, but it gave me what I needed.
I was able to turn the fight around — I blocked out everything else and I performed to my usual standard.
"I ended up getting a submission win in one of the greatest comebacks in UFC history. It was a great occasion, but it was a big learning curve for me because I thought pressure wasn't something I had to deal with. I thought it was something I was immune to."
An unforgettable experience for the former rugby prospect, who earned a $50,000 bonus for Fight of the Night. Pendred went on to have a record of four wins and two defeats in the UFC, before announcing his retirement from the sport in November 2015.
He has since carved out a successful career for himself in both the business and acting worlds. 
Modern men face a multitude of societal or personal pressures to look, feel or act a certain way but with Gillette Skinguard Sensitive the pressure of the shave is removed. The revolutionary technology shaves hair and guards skin to stop irritation. For more information visit Gillette's website.