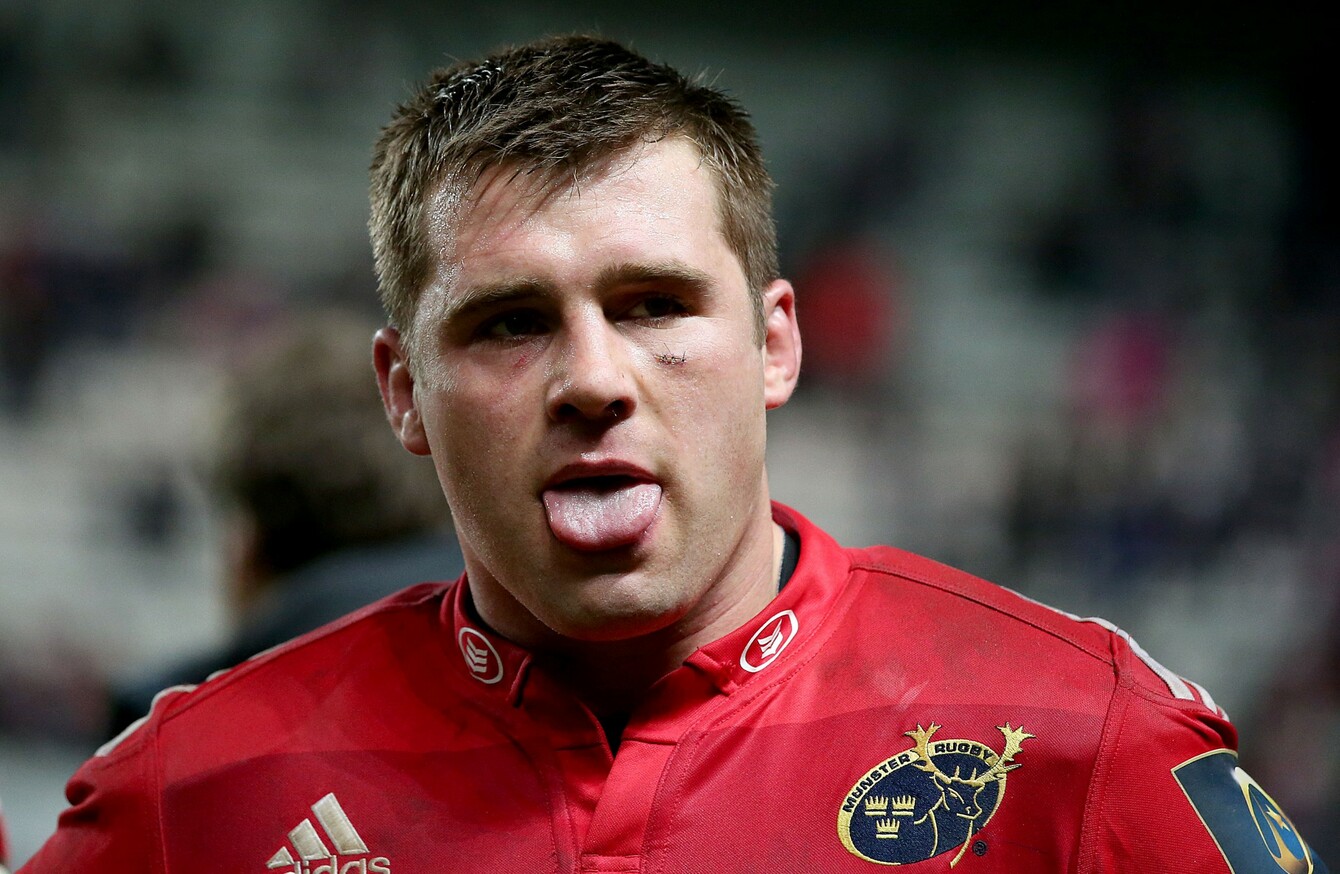 Stander: Captain hurt by Munster's Euro exit.
Image: Dan Sheridan/INPHO
Stander: Captain hurt by Munster's Euro exit.
Image: Dan Sheridan/INPHO
MUNSTER'S PLAYERS HAVE to shoulder the responsibility for their European nightmare, captain CJ Stander said after his worst day in red.
Anthony Foley's side were picked apart on Saturday as Stade Francais condemned them to an early Champions Cup exit with two rounds of matches still to play.
For the first time in their illustrious history Munster lost three straight games in Europe, and Alan Quinlan slammed their limp performance as "embarrassing" and "borderline disgraceful."
Stander agreed that this was his lowest moment since arriving at the province.
But the big back row refused to lay any blame on Foley and his backroom staff, and said it was the players who had failed to fire.
"The coaches give us everything we need, all the tools we need to perform, and we don't give it back to them and that's disappointing," he said.
"They're great coaches, but boys slipped tackles and missed tackles, don't keep the ball – all of the stuff they teach us, you know?
"We have all the plays, we know we can score tries and we don't, and that's disappointing.
"They're good coaches, they're passionate about the game, and they drive us.
It's disappointing to let them down because I can see how much it hurts them. I know how much it hurts me as the captain.
Munster travelled to France knowing that nothing less than a win would do to keep their hopes of qualification alive, but they found themselves trailing by 10-0 at half-time in the Stade Jean Bouin.
They were given a lifeline shortly before the break when Stade wing Josaia Raisque was shown a straight red card for an attempted eye gouge on Stander.
But the visitors couldn't make their numerical advantage count and were overrun as Stade added two more tries in the second half.
"We talked about it [at half-time]," Stander explained.
We said to ourselves, 'We have to go out there and pick up the pace,' but we didn't do that. We were walking to lineouts.
"It was just take the advantage and play in the right areas.
"It's decision making and we didn't make the decisions, you know? That's disappointing, because I know what the boys can do.
"We need to score points and use the advantage of 14 men. It's an easy game."
– Reporting by Murray Kinsella