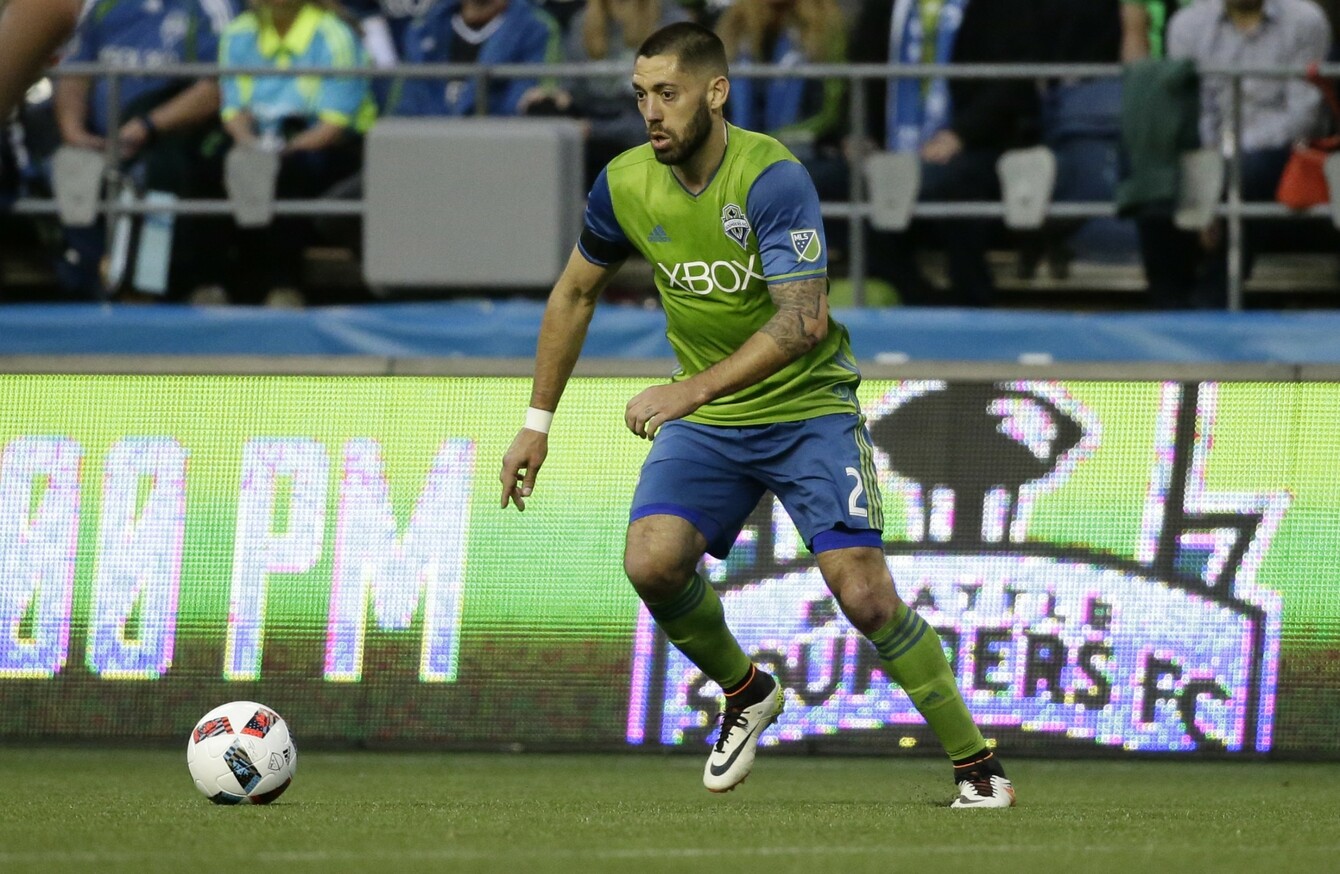 Image: Ted S. Warren
Image: Ted S. Warren
THE SEATTLE SOUNDERS were crowned Major League Soccer champions for the first time ever in December but their star player – former Fulham and Tottenham midfielder Clint Dempsey – wasn't involved.
He had been forced to take time out of the game after he was found to have an irregular heartbeat. There had been a brief attempt at a comeback last September but the Texan was quickly ruled out for the remainder of the campaign.
Some rumours suggested the 33-year-old may not return at all but with the new season gearing up for kick-off next month, Dempsey revealed on Tuesday that he's inching ever closer to getting back, after featuring in two pre-season games.
"I feel like I'm finally getting close: 85 percent, 90 percent back to full fitness", he said.
"Whether it's the training staff here or in other places, everybody is on the same page of how I should be progressing. As of right now, everything is going great."
Dempsey admitted to having experienced chest pain as far back as February 2016 and that the problem escalated from there but he stopped short of going into more detail.
"It was a heart issue. It's something that's difficult to kind of explain. But at the same time I'm not feeling those things any more and I'm happy to be back playing."
The Sounders kick off their title defence with a game against the Houston Dynamo on 4 March.