THERE WAS WIDESPREAD praise for the class and sportsmanship shown by the Dublin and Tipperary U21 players that are students in UCD after they gathered together to pay poignant tribute to the late Dave Billings in Tullamore last Saturday.
As a minute's silence was observed before throw-in of their EirGrid All-Ireland U21 football semi-final in O'Connor Park, nine players came together and linked arms on the half-way line.
Billings, who died suddenly last Wednesday aged 63, was UCD's GAA officer as well as one of the best-known faces in Dublin GAA.
Tipperary captain Colin O'Riordan revealed how the tribute came about this evening when speaking to The42 in Thurles ahead of their All-Ireland final against Tyrone.
'Nice Thing'
"I gave Davy Byrne, the Dublin captain, a text and I just thought it'd be a nice thing to do as a mark of respect to Dave (Billings). Davy text me back within a few minutes, saying he was on for it.
"We just decided we'd both come to the middle and it was a bit of a gesture to probably the greatest man up there in UCD that I ever met. He was an inspiration. It was just a small little thing as a mark of respect.
O'Riordan has only been in UCD for a year, helping them win the All-Ireland Freshers football crown in February, but he revealed the impression Billings had made.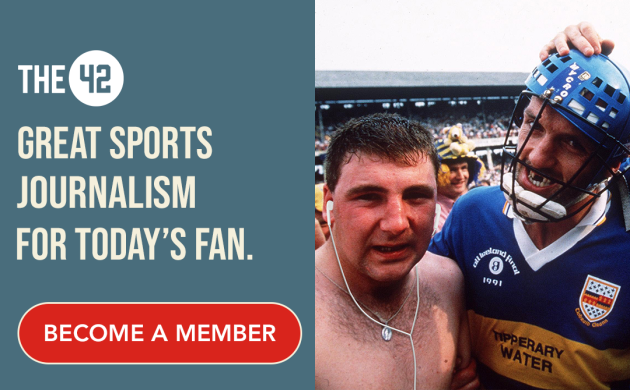 "I only knew him a year. To be honest, he was one of the main reasons I went to UCD. He was on the phone looking out for you and he was a sort of a father figure to every young lad that went up there.
"I unfortunately only knew him for a year but he still was a massive influence on my life anyway."