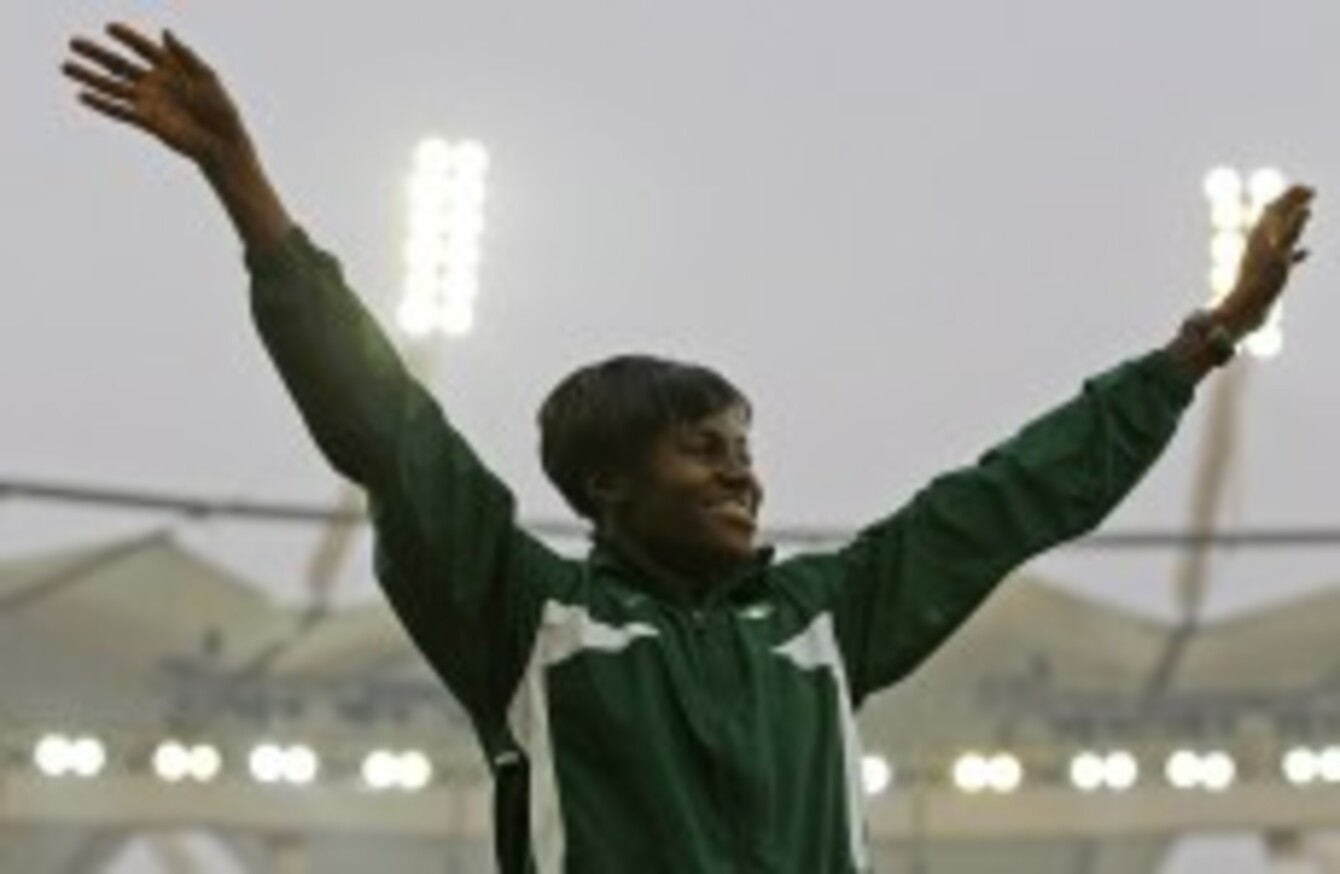 Image: Anja Niedringhaus/AP
Image: Anja Niedringhaus/AP
THE NIGERIAN SPRINTER who claimed gold in the women's 100m at the Commonwealth Games last Thursday night has failed a doping test.
Damola Osayomi – who, ironically, had only finished second in the final to Sally Pearson, only for the Australian to be summarily disqualified for a false start – tested positive for a banned substance, methylhexaneamine, according to Games chief Mike FEnnell.
"We have conducted over 950 tests and we have results from over 700 tests," Fennell said. "Unfortunately, I have to record we have a positive test. This result is in relation to the winner of the 100m final Damola Osayomi.
"She has been notified in accordance with the anti-doping standard. She has requested testing of her B sample will be tested by the lab later today."
Nigeria's Vanguard newspaper quotes the president of Nigeria's athletics federation which attributes the presence of the banned substance was attributable to medication she had taken to fight a toothache,
Solomon Ogba told the paper that Osayomi, who is formally referred to as Osayemi Oludamola, "took medication for her toothache and we strongly suspect that it was that, which led to her failed drug test."
The country's chef-de-mission, meanwhile, told AP that the Nigerian team itself had not been officially notified of any such test.
Methylhexaneamine – a nasal decongestant occasionally found in 'party pills' in the southern hemisphere – was only added to the World Anti-Doping Agency's banned list earlier this year. If the B sample also tests positive for the substance, the gold would fall to Natasha Mayers of St Vincent and the Grenadines, who finished third on the night.
England's Katherine Endacott would assume silver, while Cameroon's Bertille Atangana would take bronze.
Osayomi could, at best, face a warning – and at worst, a two-year ban – if found guilty of taking the substance.