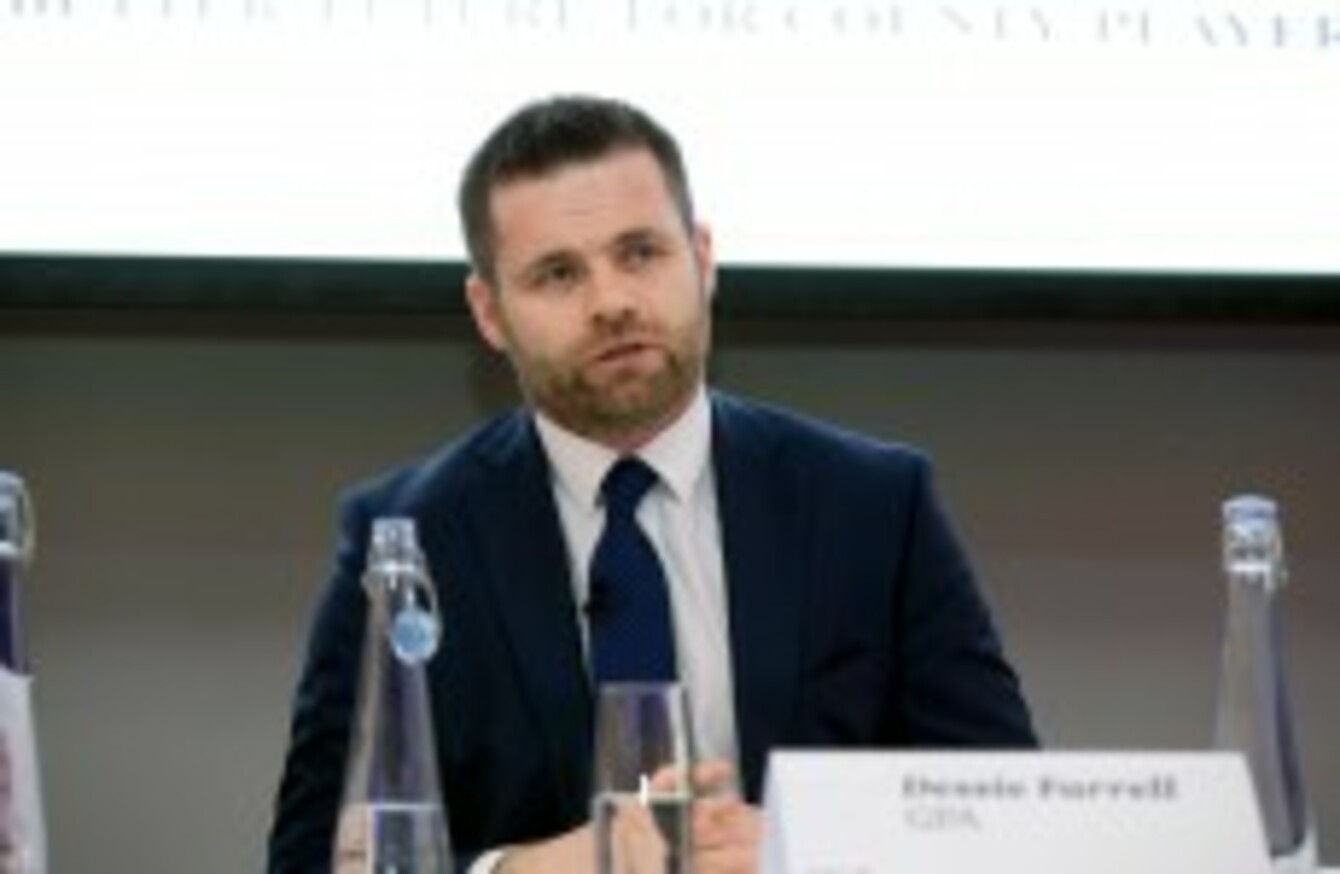 Farrell says players have a choice of whether they commit to inter-county football.
Image: Morgan Treacy/INPHO
Farrell says players have a choice of whether they commit to inter-county football.
Image: Morgan Treacy/INPHO
THERE HAS BEEN a lot of debate in the last week or so – well, forever really – about the sacrifices GAA players have to make as the game moves towards professionalism in every way but the salary.
Former All-Ireland winner and Sunday Game pundit Joe Brolly has been particularly outspoken recently, saying that players are basically 'slaves' to their inter-country managers as they are forced to put their careers on hold in pursuit of excellence.
GPA CEO Dessie Farrell discussed some of the issues yesterday at the launch of the GPA annual report. While he acknowledged how tough it can be for players, he was also keen to stress that the players have a choice.
"Ultimately, players want to be the best they can be and they commit to this with their eyes wide open.," Farrell said.
There is a choice they can make. They can decide to do it or not to do it. Some players decide they will do it for a period of time and then retire and that's fine. But that's elite sport everywhere. To operate at the elite level of sport is not easy. If it was easy everyone would be doing it. There are challenges and sacrifices that are made but our sense, ultimately, is that the players really enjoy it and they want to be the best that they can be.
A lot of people are calling for the amount of training inter-county teams can do to be capped or reduced from its current volume. Farrell thinks that might work in theory, but says that if players feel like they are no longer reaching their potential, they might try different sports.
"If I came in as a manager and said to the team that I'm training that I'm concerned about their workload, everything that is going on in their lives, and we are going to reduce the training schedule, we're going to make sure you are looked after and all this stuff that is so important, they would go off and play some other sport," Farrell said.
Be part
of the team
Access exclusive podcasts, interviews and analysis with a monthly or annual membership.
Become a Member
However, Farrell did say that to avoid player burnout they need to be monitored and evaluated carefully throughout the season.
"It's all about getting the balance right," Farrell said.
"There is a greater awareness of the need for rest, recovery, sleep, for workloads to be examined and monitored properly so that decisions can then be made that someone needs a week off or needs to step out of this game or training session tonight."