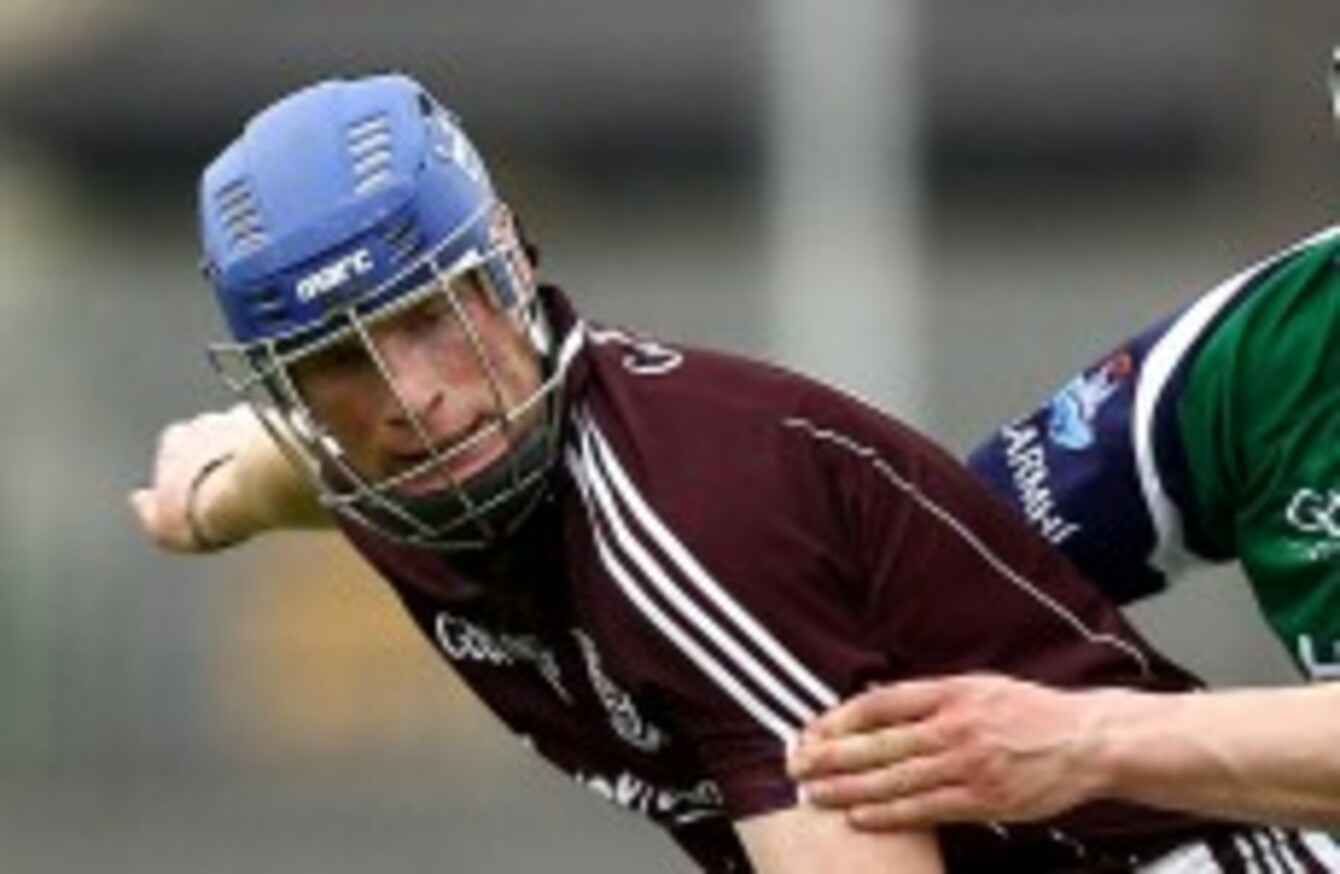 Cyril Donnellan is looking for a good performance against Westmeath
Image: ©INPHO/James Crombie
Cyril Donnellan is looking for a good performance against Westmeath
Image: ©INPHO/James Crombie
IT'S BEEN AN unhappy relationship between Galway hurling and the Leinster championship since 2009.
Yes, the Tribe need to be there and there's little doubt it adds to both parties; the Leinster championship is now more than a match for Munster while Galway's chances of reaching the latter stages of the summer will improve from more consistent exposure to these sides.
But they are yet to crack the province.
Few people expected Westmeath stand in the Connacht kingpins' way for so long in their Leinster championship clash last year. The Lake County had lost all seven games in Division 2 and Galway native Brian Hanley had been brought in to stem the bleeding just before the championship.
"I suppose we came under pressure for a long time in last year's match and the scoreline wasn't a reflection on the game," says Galway forward Cyril Donnellan of a 4-17 to 2-14 win, a day when he scored his first ever hat-trick.
"It kind of killed momentum a bit going into the Dublin game so we'll be trying to get a performance ourselves moreso than anything else. We're not really worried about the scoreline.
"So it's going to be a tough game and down in Mullingar it'll always be tough. It'll be a different group of players now; the starting 15 are different from the starting 15 from last year. Young players with competition for places so it's all to play for."
Time and again, the issue of consistency and therefore momentum seems to crop up for Galway. One great performance deserves another, but rarely results in it.
The 2012 league started well with a 0-20 to 0-13 win over Dublin but it stuttered thereafter amid some good (Cork), some decent (Tipp), and some dreadful (Kilkenny) performances. The truth of where this transitioning side is lies somewhere in between, as was probably summed up in their relegation play-off replay win over Dublin.
Perceptions of the team have shifted since the 3-26 to 0-10 loss to the Cats because the Tribe will not be dropping to Division 1B, but what exactly has changed since the Nowlan Park massacre?
"Not a lot really," says Donnellan. "I suppose the Kilkenny game was a bad loss to us and I suppose a young team went down to Nowlan Park and took no mercy on us.
"We knew the importance of the two games with Dublin and when you have 15 Under-21s on the panel, it's very important to be playing Division 1A hurling next year.
Cyril Donnellan scores one of three goals against Westmeath in 2011 Pic: INPHO/James Crombie
"If you really look deep at them two games, we gave two fairly consistent performances and that's something that's been our downfall over the past few years.
"So we would have been happy enough with that and hoping to build on it for the championship."
As for Galway's run in their adopted promotion, it hasn't been what Donnellan has hoped for up until this point. Wins over Laois, Wexford, Offaly and Westmeath have all been welcome but each were all manageable fences. When a Becher's Brook – in the form of a Kilkenny or a Dublin – has stood in Galway's way, they have fallen.
"We haven't had a happy relationship with the Leinster championship but it's important to be there," says Donnellan. "This championship is gone as competitive as the Munster championship now.
"I'd be lying if I was saying we weren't trying to progress in the Leinster championship as far as possible. The easiest way to an All-Ireland semi-final is to win your Leinster championship.
"The All-Ireland semi-final is an aim for us; two Leinster teams played there last year and we haven't played there since 2005. We're up against it, we have a young team but if the chances come up for us this year we're going to have to try to take them.
"We wouldn't really believe in this two- or three-year plan; if the chance presents itself, you have to take it."
Joe Canning's name is never far away and it was no coincidence that the Portumna man's return coincided with the encouraging displays against Dublin.
But as the pre-Kilkenny mauling performances showed in the league, the team can be competitive without their marquee player.
"It's important to find a blend and, in a way, we did in the Dublin games," Donnellan says. "We weren't overly reliant on him (Joe) although he did play very well both days.
"He contributes a lot to other players around him which is important to us, and sometimes people wouldn't see that. He'd be a very important player to us, whether he's scoring or not."
Just like Leinster for Galway, important whether they are winning or not.
Cyril Donnellan was at Croke Park for the launch of the Etihad Skyline.