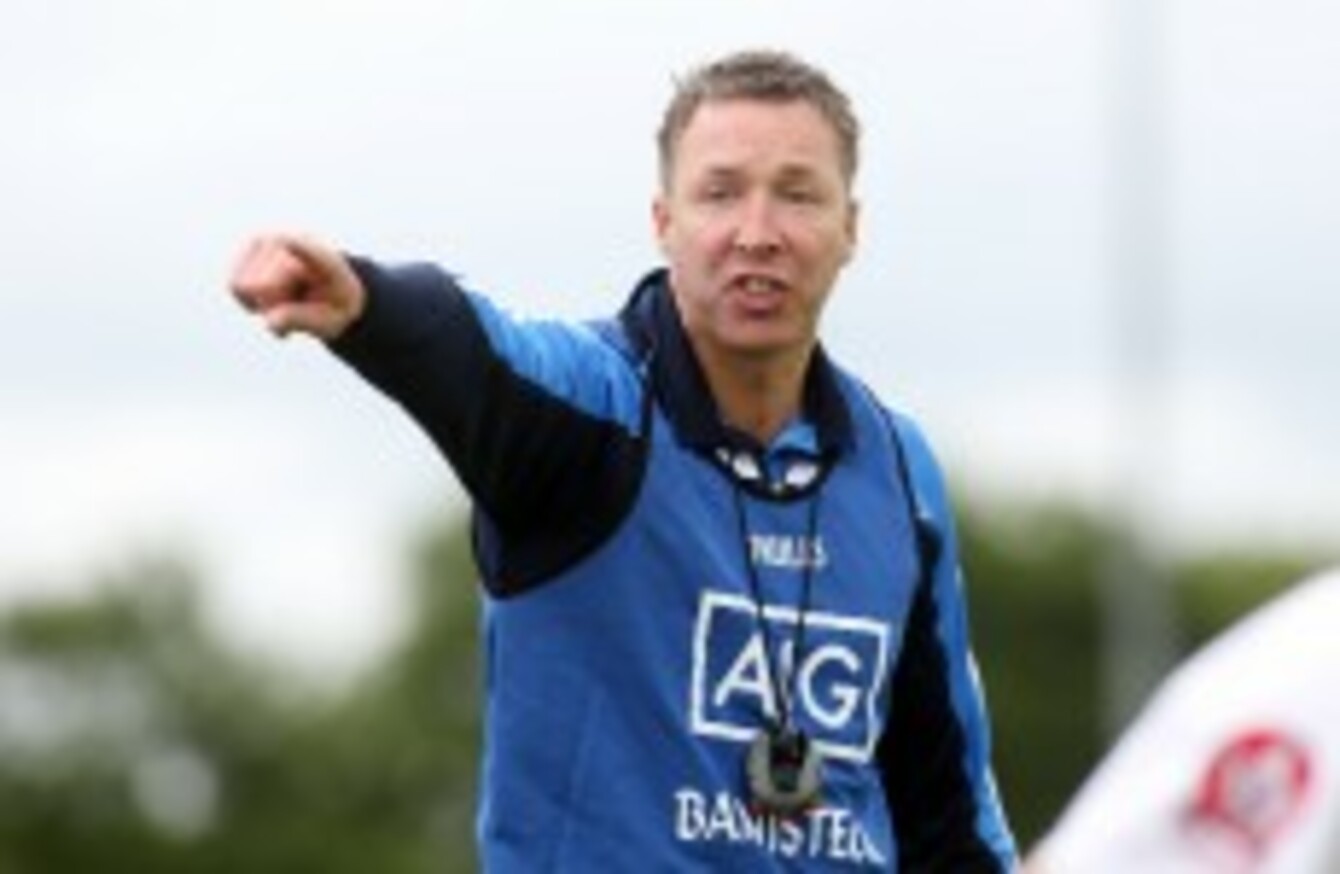 O'Brien's Dublin and Clare have been offered a playoff for the final quarter-final spot.
Image: Presseye/Lorcan Doherty/INPHO
O'Brien's Dublin and Clare have been offered a playoff for the final quarter-final spot.
Image: Presseye/Lorcan Doherty/INPHO
DUBLIN CAMOGIE MANAGER Shane O'Brien has said he and his side are "hugely relieved" at the Camogie Association's u-turn on the controversial coin toss debacle.
A statement from the association this afternoon said that both Clare and Dublin would be awarded a playoff game this Saturday at Semple Stadium after they withdrew from the Championship in protest this morning.
The sides would not accept a coin toss to decide their fate, having finished level on points, and goals and points scored against each other.
Today's u-turn has seen the sides offered a playoff game this Saturday, with the winner the playing Wexforfd in the quarter finals on Bank Holiday Monday.
Speaking to Dublin radio station FM104, their manager Shane O'Brien said he was "hugely relieved" that the association backtracked.
"Obviously we are hugely relieved more than anything that common sense has prevailed in this saga, and the Camogie Association has taken our views and the views of Clare on board," he said.
O'Brien's thoughts were echoed by Dublin star Ali Maguire, who made her feelings about the announcement perfectly clear on Twitter.
Meanwhile, President of the Camogie Association Joan O'Flynn has said just one county opposed the prospect of a coin toss to decide a team's progress in the championship when the rules were being set out in 2014.
Speaking this evening on RTÉ Radio One's Drivetime show, O'Flynn says that the decision was taken at the time to place a greater emphasis on the club game.
"Throughout the country, we have far more club players than inter-county players. The first principle that those workshops made was to prioritise and rebalance the calendar towards club fixtures and one of the ways of doing that was to avoid playoffs in the 2015 season.
"Once that first principle was taken, there was a discussion and a process around how to separate teams that might end up on the same points.
"That system was then put back out to the counties in a written consultation in October, and they got an opportunity to respond to that by the middle of November. Bar one, there was actually no dissenters to that proposal.
"Based on that, that's what Central Council ratified and that's what was published and disseminated to all concerned.
"Obviously decisions that are made in the boardroom play out differently on the pitch when the stakes are high in terms of All-Ireland titles and All-Ireland championships," she said.