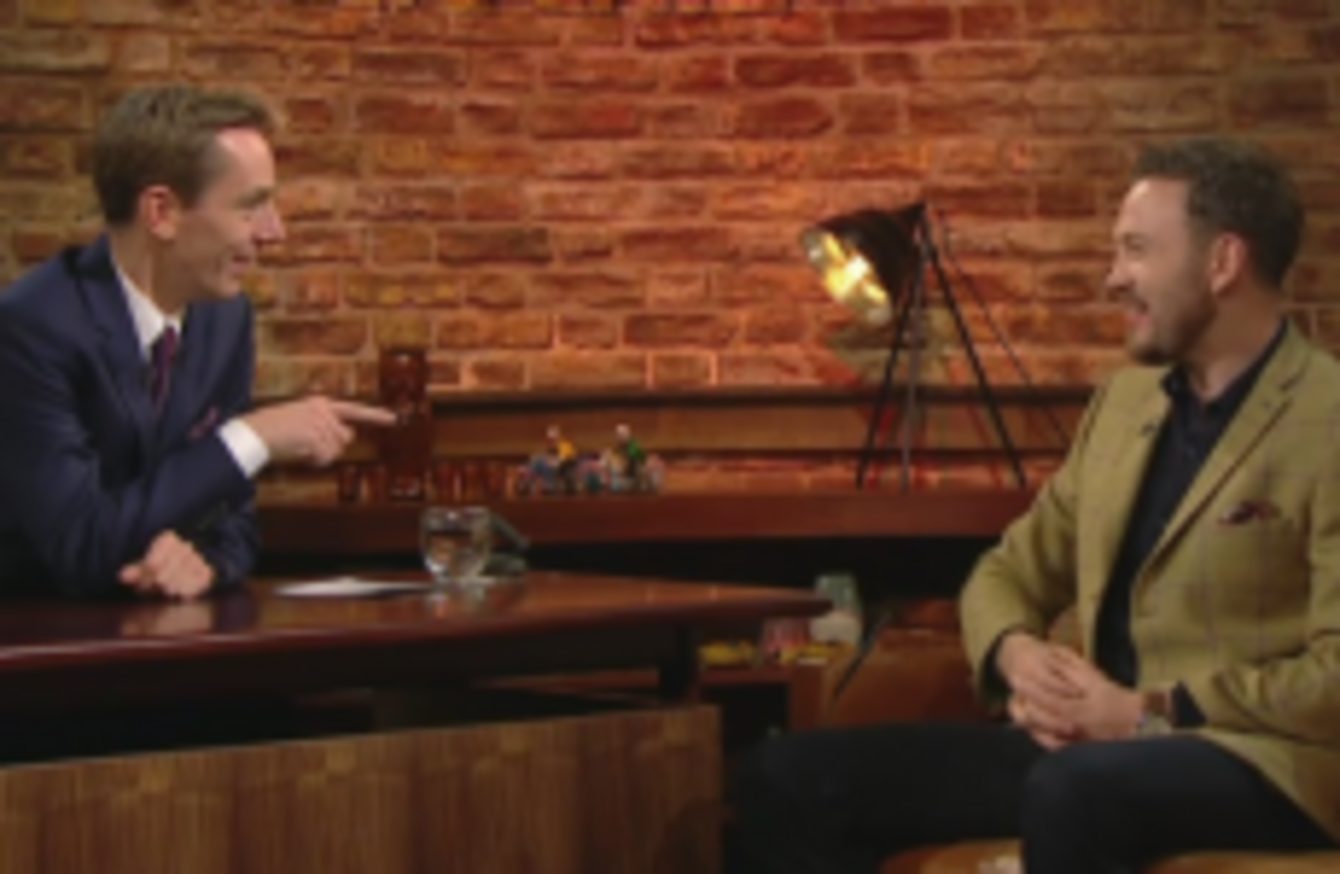 Andy Lee pictured with his world title on the Late Late Show.
Image: RTÉ Screengrab
Andy Lee pictured with his world title on the Late Late Show.
Image: RTÉ Screengrab
Updated at 08.43
ANDY LEE HAS responded to speculation that his first world title defence in March will be in Dublin, admitting that the bout is a possibility.
Reports earlier suggested an event had been set for St Patrick's weekend, but speaking on tonight's Late Late Show, Lee denied that anything had been confirmed.
On the subject of the location of his first world title defence, he elaborated that there has been "interest from America" too, and also suggested he was keen on fighting in his birthplace of Limerick in Thomond Park this summer.
Speaking about his famous title win, he explained that he was "quietly confident" going into the fight, despite the bookies favouring his opponent Matt Korobov.
On the fight itself, he added: "I was behind on the scorecards, but I could see I was winning the mental battle. If you watch the fight, the more the fight goes on, the more I grow into it.
"Boxing is about action and reaction — it's like a chess game, a game of skill.
"I could see in his eyes and demeanour, every time he'd be a little bit more reluctant to engage. As soon as the bell rings you're locked eye to eye, and the eyes tell you everything."
Lee explained that "relief" was the overriding emotion when his victory was confirmed.
"When I turned pro people were touting me as a future world champion and I always believed it would come for me even if some people might have thought it was too late."
The 30-year-old also paid tribute to the thousands of fans who greeted him for his triumphant homecoming.
"It was very important to come home to Limerick — that meant a lot to me. I said I'd fly home to Shannon [rather than Dublin]. The homecoming was a rainy night, so I appreciate everyone coming out."