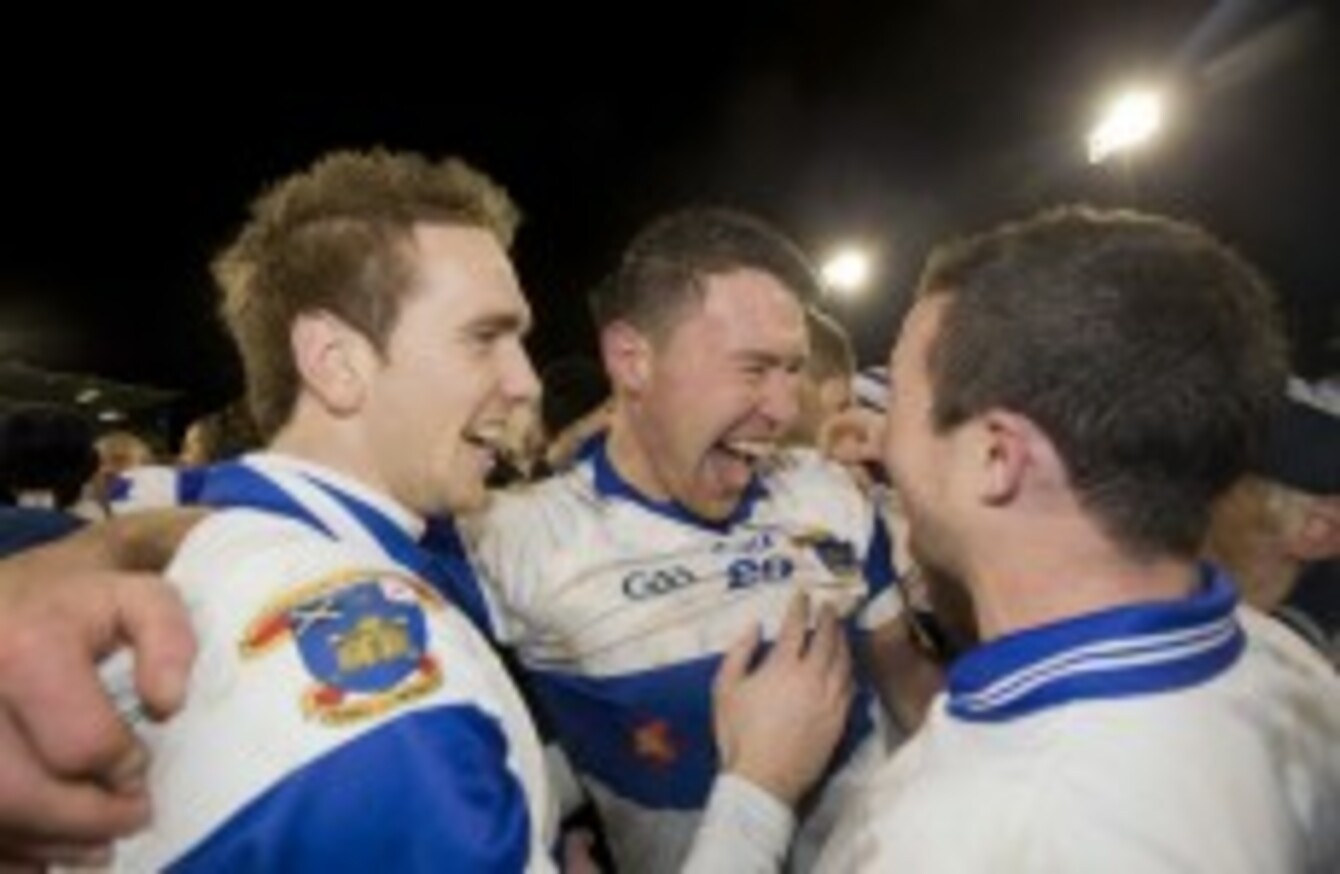 Fennell: won his first county title with St Vincent's last year.
Image: INPHO/Morgan Treacy
Fennell: won his first county title with St Vincent's last year.
Image: INPHO/Morgan Treacy
ÉAMON FENNELL WON'T take his eye off the ball by thinking about an inter-county recall.
The big midfielder won an All-Ireland title with Dublin in 2011 but disappeared from the squad when Jim Gavin took the reins.
He caught the eye again this season in St Vincent's charge to the Leinster title and the AIB All-Ireland semi-finals where they face Ballinderry next week.
As far as football goes, that's his only focus now.
"I haven't got bogged down thinking about getting back onto the Dublin team," he said yesterday.
"I think you just have to take it as it is, and I'm with Vincent's now and I need to give 100% commitment and focus to Vincent's.
I think that's probably something I didn't do entirely when I was with Dublin and it obviously went against me.

So at the moment I am just really focused on Vincent's and what I can do with Vincent's and helping the players around me, and getting the most out of myself in a Vincent's jersey. That's all I'm really worried about and focused on.
Despite those strong club performances, Gavin hasn't moved to bring him back in from the cold.
"I've seen him out once or twice when I met up with the lads after championship games last year but there was no [talk] of anything like that.
"I wouldn't like to get involved with that kind of stuff at the moment either because I think it would just take away from my mindset."
Every cloud has a silver lining though and Fennell's Dublin exile has left him free to pursue his career in radio, where he presents a three-hour show on Phantom 105.2 on Sunday nights.
"I was very lucky after the All-Ireland, it sort of opened the door for me to get into radio.
"It is hard. I probably take on too many projects at times. Time management has always been a downfall of mine and I'm still working on perfecting it.
"My girlfriend would think I'm still crap at it, but I think I'm doing a bit better!"