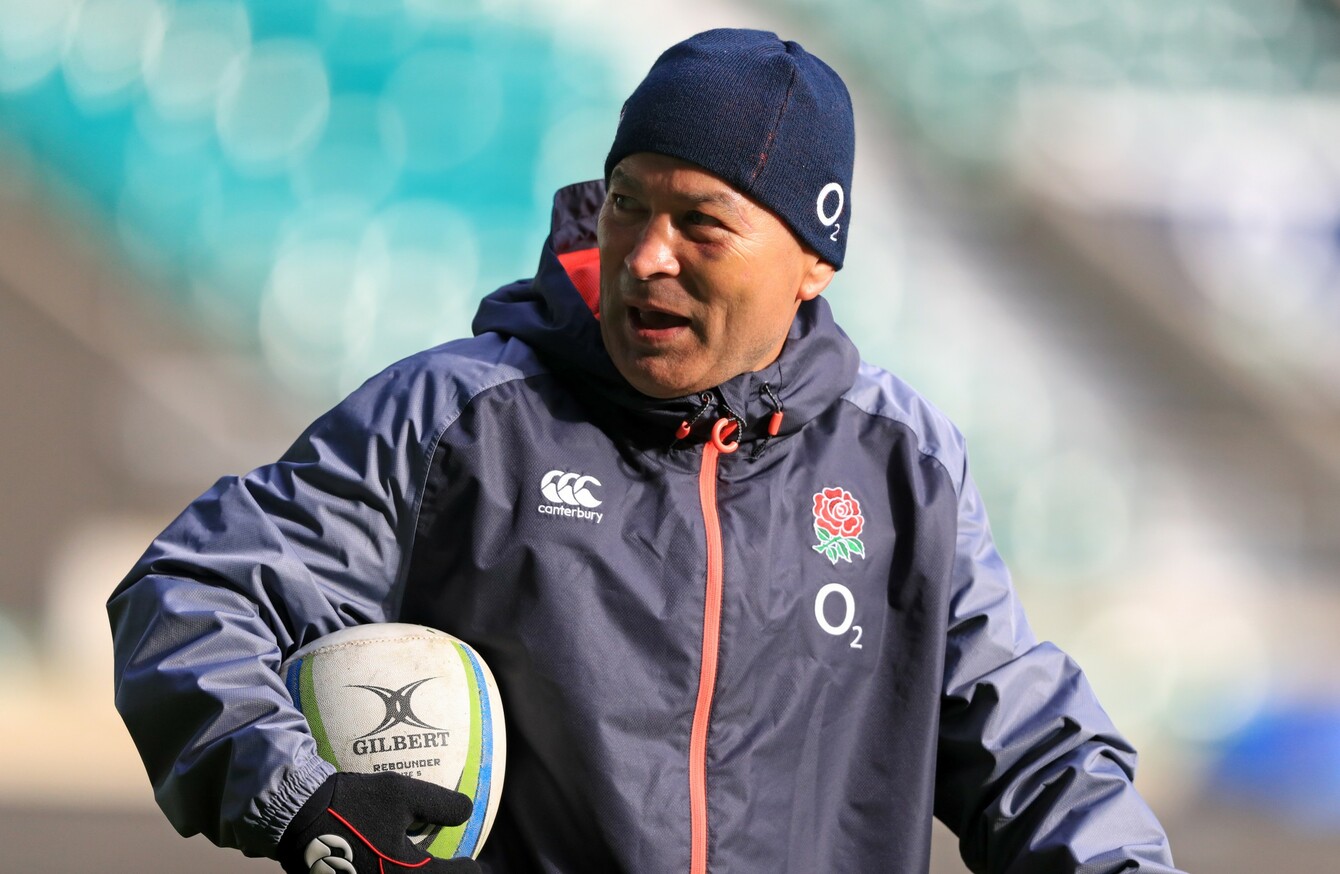 Image: Adam Davy
Image: Adam Davy
EDDIE JONES HAS revealed how a meeting with a fitness expert previously consulted by Manchester United manager Jose Mourinho has helped his England side stay unbeaten for over a year.
Grand Slam champions England came from behind to beat Wales 21-16 win in Cardiff on Saturday as they chalked up a 16th successive Test victory.
They are now just two shy of world champions New Zealand's all-time record of 18 consecutive Test wins by a tier one nation.
Whereas Wales were once arguably the fittest team in Europe, Jones believes that title now belongs to England.
The Australian coach said a meeting in Qatar with a Spanish exercise physiologist named Alberto Mendez-Villanueva, who had worked with Mourinho, taught him an approach he first used when Japan coach and one he is now deploying with England.
"Wales were the benchmark team in Europe for winning games in the last 20 minutes," said Jones, who has won all his matches as England coach since taking over after their first-round exit at the 2015 World Cup on home soil.
"Now we've beaten them three times in a row so maybe we deserve that title," he added.
"We use a methodology which I've borrowed from soccer called tactical periodisation. Alberto Mendez-Villanueva has been involved in it quite a bit.
"Every day we train a specific parameter of the game. We have one day where we have a physical session and do more contacts than we would do in a game.
"Then we have a fast day where we try to train for at least 60 percent of the session above game speed. We don't do any extra fitness.
"It's all done within those training sessions. Because of that we've improved our fitness enormously."