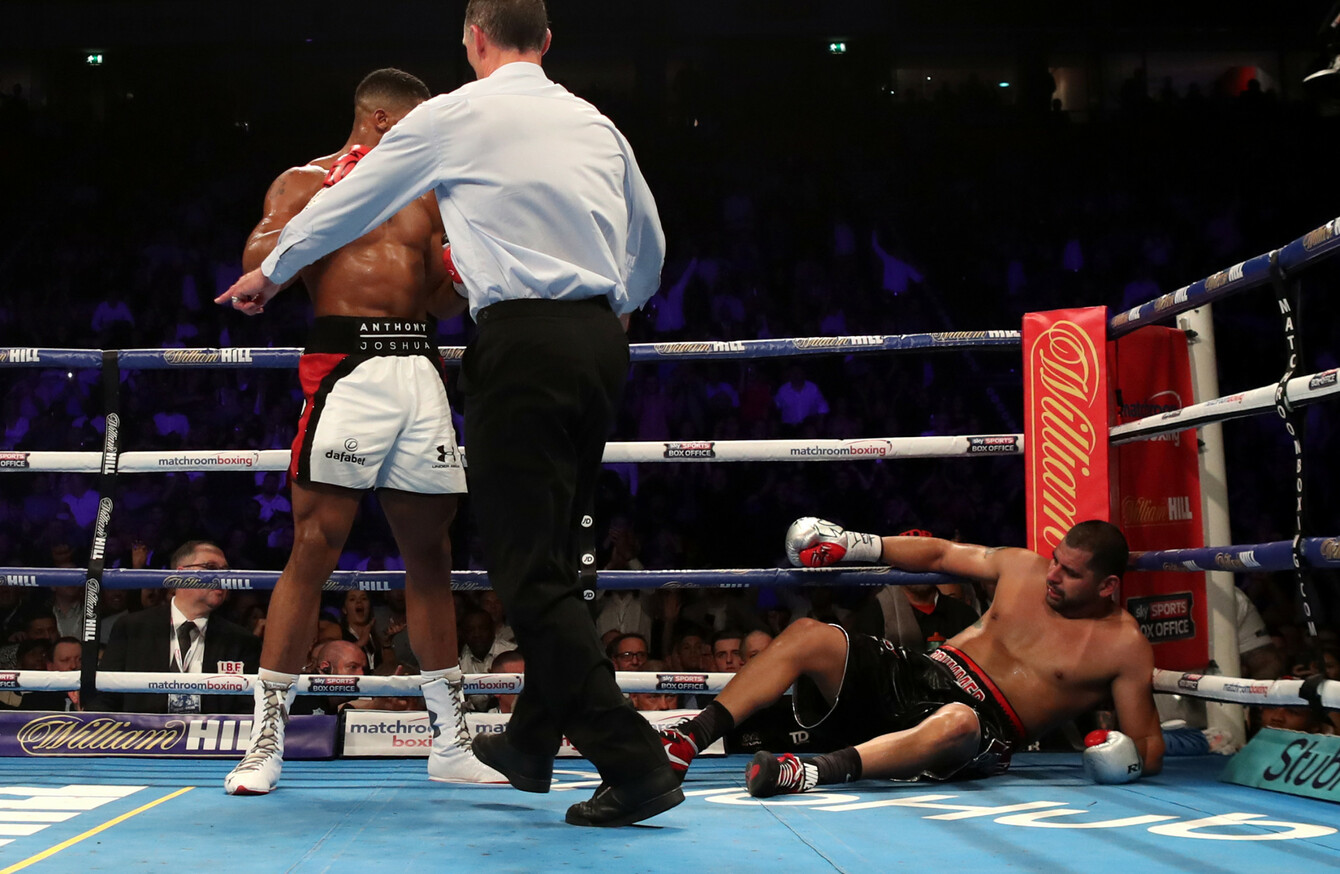 Image: Peter Byrne
Image: Peter Byrne
AMERICAN HEAVYWEIGHT ERIC Molina has been handed a two-year ban for failing a drugs test following his defeat to Anthony Joshua almost 18 months ago.
Molina tested positive for dexamethasone, which is banned by the World Anti-Doping Agency for in-competition use, after his IBF heavyweight title bout at the Manchester Arena in December 2016.
The 36-year-old, who has fought twice since the positive test and was due to face Mariusz Wach in Warsaw this weekend, did not deny taking the substance or contest the anti-doping rule violation, but he did question the length of the ban.
Molina argued he had not intentionally set out to cheat because the dexamethasone, which is used as an anti-inflammatory, was contained in a vitamin B12 supplement he frequently used called Tribedoce DX.
According to a UK Anti-Doping panel's written decision, Molina said he had asked his brother to buy more of the supplement whilst he was in Mexico, with the implication being that the ingredients are slightly different to the product sold in the United States.
Molina admitted to being injected with the supplement and acknowledged that he had not checked the ingredients or asked for any expert advice before taking it.
In a statement, UKAD chief executive Nicole Sapstead said: "Every athlete is solely responsible for what is in their system and must adhere to the strict liability principle.
"All athletes at any level should familiarise themselves with the WADA Prohibited List and ensure they do not put themselves in a position where they may breach anti-doping regulations."
Molina has been provisionally suspended in the UK since October 28, 2017, after which he lost a bout to Dominic Breazeale in New York, his ban ends on October 27, 2019.