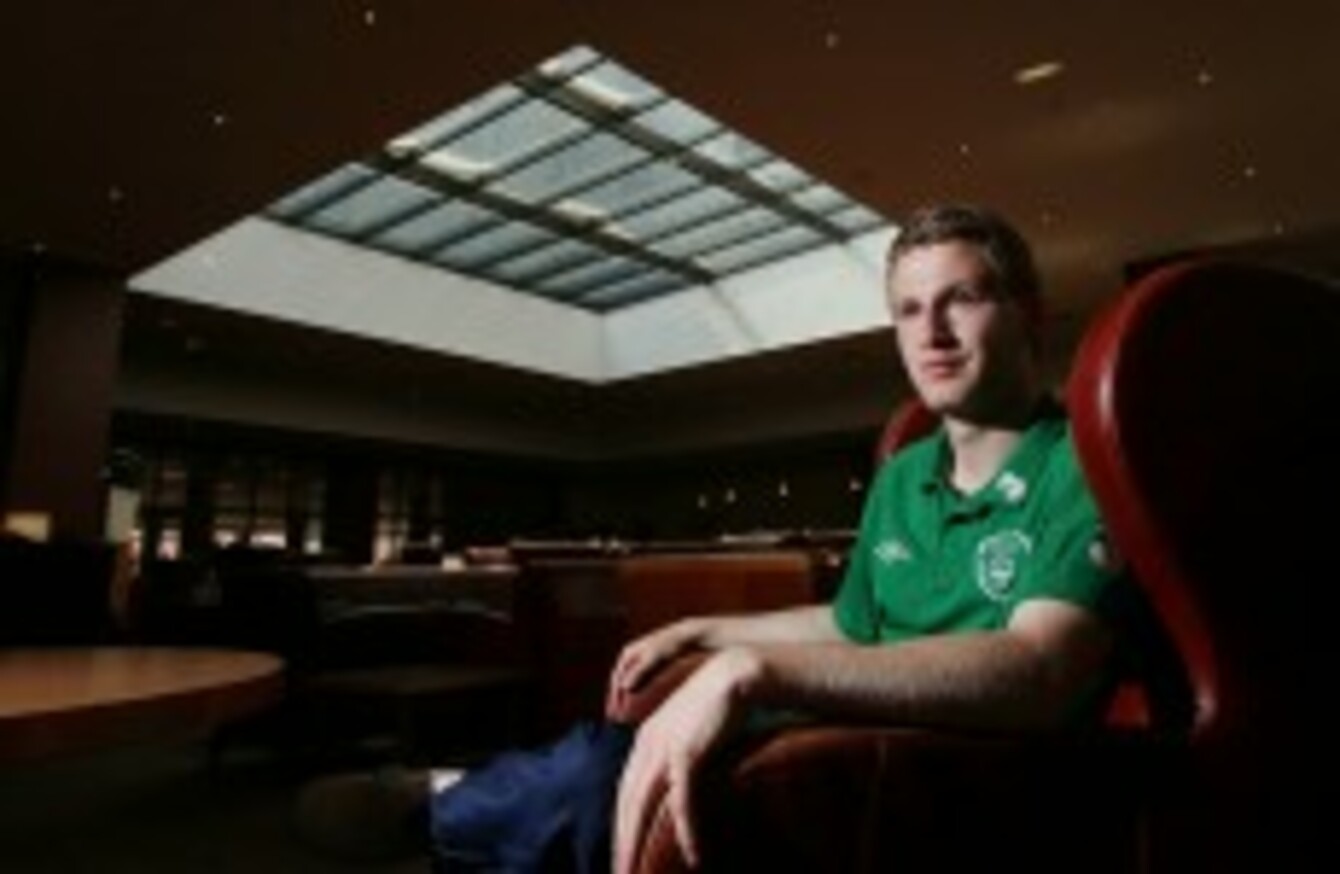 Image: Cathal Noonan
Image: Cathal Noonan
IN RECENT YEARS, the seaside resort of Bournemouth has merely served as a stepping stone for Irish footballers.
From John O'Shea and David Forde to Marc Wilson and Leon Best, future Ireland internationals were farmed out to gain lower league experience on the serene south coast.
Yet, since Eddie Howe's two spells as Bournemouth manager since 2008, attitudes have changed: the Irish want to permanently be a part of it.
After all, during Howe's combined five-year spell, the Englishman has taken the Cherries from 23rd place in League Two to play-off contention in the Championship. Central to this has been a hungry Irish core, with Ian Harte, Harry Arter, Donal McDermott and Eunan O'Kane all playing their part.
O'Kane, the diminutive playmaker from Derry, has appeared in 75 of Bournemouth's 94 games since arriving from Torquay United in 2012. Having joined the club just six months after Maxim Demin, the wealthy Russian businessman, invested in the club, O'Kane sensed something special could be in the offing.
"At the time, Bournemouth had already had their financial troubles," O'Kane told TheScore.ie. "They were a team who had spent quite a lot of money on players by the time I arrived that summer. I came here and had a chat with a few different people around the club. They had an ambition to do really well in League One that year and, hopefully, try and get promoted.
"For me, it was also a good step in the way they played football and the style of football that Bournemouth are now known for playing. In making a step up to a league above with a progressive team – that hoped to get promoted to the Championship – it was only going to be something that would help my career."
Central to Bournemouth's free-flowing philosophy has been Howe, the 36-year-old who O'Kane has even tipped to manage England one day.
Despite being three months younger than Ian Harte, Howe has six years of managerial experience and had the presence of mind to utilise O'Kane's impressive passing ability in a deep-lying role.
"Eddie's a very good manager. He lets you know what he expects of you and realises, at times, that we're going to have to take a few risks with the style of football we play. If you make a mistake, he never shies away and always encourages you try again – as opposed to having a go at you. His man management skills and his attention to detail are on a different level to any manager I've ever worked with. He was the big reason why we got promoted and why we're having such a successful season this year."
A clear affinity exists between the pair and, quite tellingly, the duo emerged with immense credit after Bournemouth's impressive display in a 0-2 defeat to Liverpool in the third round of the FA Cup last January.
Brendan Rodgers was quick to praise Howe for his courageous style of football and the boyhood Liverpool fan, O'Kane, emerged with the man of the match award.
"Looking back on that game, I'm caught between two stools. Ultimately, I was disappointed as I thought we played quite well on the day. We were a little bit disappointed with the goals we conceded but, from a personal point of view, I thought I played quite well. As a group we gave a good account of ourselves to everyone who watched that game. It was a great experience to play against some of the players I looked up to growing up."
The game served as a springboard for Bournemouth and the Cherries have accumulated 26 points from a possible 30 in their past ten games.
With four games to go, Bournemouth sit just two points off Reading in the final play-off spot.
"The league table doesn't lie. We've beaten teams in and around us to get into the position we are and no one has rolled over to give us the points. Maybe the play-offs weren't the ultimate goal for us at the start of the season, but we've performed very well and grown up a lot as the season's gone on. We've played very well since Christmas and we're going to have a good go at getting that final play-off place."
O'Kane's form, inevitably, has put him in the Ireland picture – particularly with so few technical central midfielders currently in the national pool.
Feeling that he would not get the chance to play for Northern Ireland, the Derryman switched allegiance to the Republic in October 2011 and went on to be capped by Noel King for the under-21s in 2012.
"There's a few players that have come through from in and around Derry and that can only be a good thing for the town itself. Fair play to those lads who've been capped. They've carved out careers for themselves, as it's not the sport that's in your face back home. If you do want it and work hard, you can get your opportunities. Hopefully, it'll urge a few more to take that step.
"Representing your country has to be the goal for any young lad. Hopefully, moving forward, I'll be able to get a few senior international appearances under my belt."
Having impressed Roy Keane – who was on punditry duty with ITV for the Liverpool game three months ago – O'Kane may feel his time is imminent.
The closest the 23-year-old has come to a cap was being placed on the stand-by list by interim coach, Noel King, for the games against Poland and Latvia last November.
Although surprised that Keane ended up as O'Neill's assistant, O'Kane is eager to play his part in their reign.
"I was slightly surprised, because Roy Keane was one of the favourites to get the job by himself. For the two of them to be together can only be good for the players. From my point of view, they would be two people I could definitely learn from and hopefully they'll have a long and successful reign coaching the team."