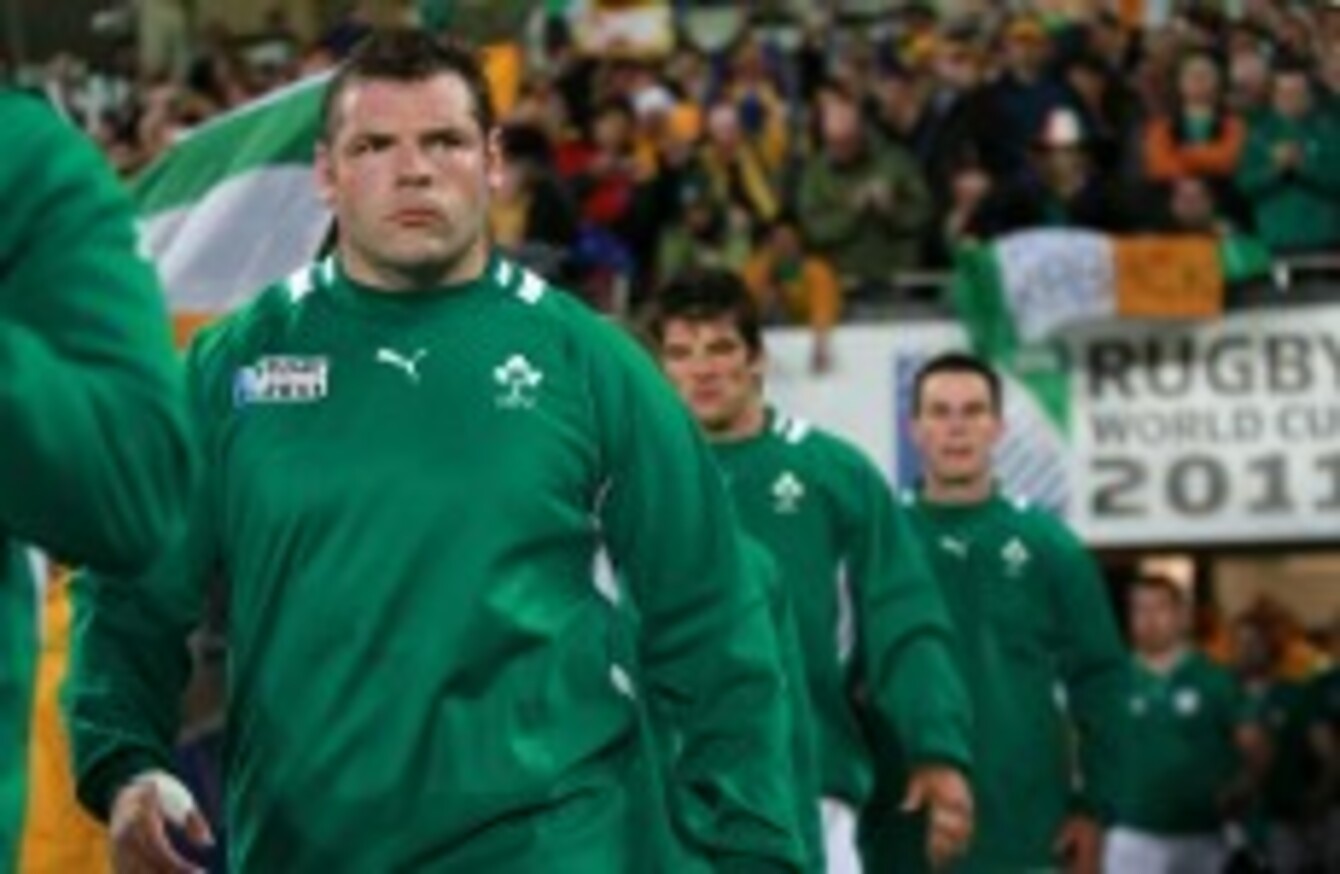 Throughout the Rugby World Cup a group of Irish fans will take part in the official IRFU Charitable Trust Cycle Tour of New Zealand. Wearing their official jersey - which you can buy here - they'll criss-cross the country, following the team throughout the tournament. Well-known former Leinster and Ireland man Mick Quinn has organised the trip, here he gives his thoughts ahead of this weekend's game with Russia.

I SPOKE AT a dinner the night before the Australia game last Friday.
I sat at my table in this racecourse and listened to the guy who was on before me, an Australian PR executive who looks after a lot of the rugby players.
The way he was talking you'd think we didn't exist at all. It was all: we're playing so well, our backline is  motoring, no one can cope with us, our forwards are solid, we're Tri-Nations champions, and on it went.
It was incredible.
Eventually I couldn't take it anymore and when I got up to speak I said: listen, we're waiting in the long grass for you guys. And we've got big stun gun.
In short, we knew that that performance was coming. This Irish team has done better than any in history and they'd really be doing themselves a disservice if they didn't deliver at a World Cup.
I think that the players looked at it and realised and rowed in behind the feeling that this was a perfect situation for them – the weather, they were under the radar and it was literally like a home game at Eden Park.
And, simply put, Ireland played very well. The forwards were incredibly good, the Australians were under pressure from the first minute and they knew we were in New Zealand at that stage.
When you have guys like O'Drsicoll, O'Connell playing the way they can and then everyone else steps up we have a good chance against anybody down here.
As for Russia? I think he should have played a complete new team. Why not?
There'd be no danger of our main guys getting injured, you could maybe put a few strong guys on the bench – but don't bring them on.  I don't think there's any value in giving a guy a cap off the bench – just trust him to start.
We'll beat the Russians no problem anyway and then we're in good shape to move on to the Italians.
Improvements
In general the standard has been very good throughout the tournament. The small teams have improved and made it more competitive, generally speaking. It's been good to watch, and they're pretty surprised here.
Because of Irish, the whole tournament is on its head and now teams are trying to avoid other teams.
Just look at the French this weekend – there's chat around that they will just go through the motions against the All Blacks, paying lip service to the game, letting New Zealand take top spot in the pool and subsequently go through the harder half of the draw.
I think that's fairly logical when you look at their team selection. But let's see.