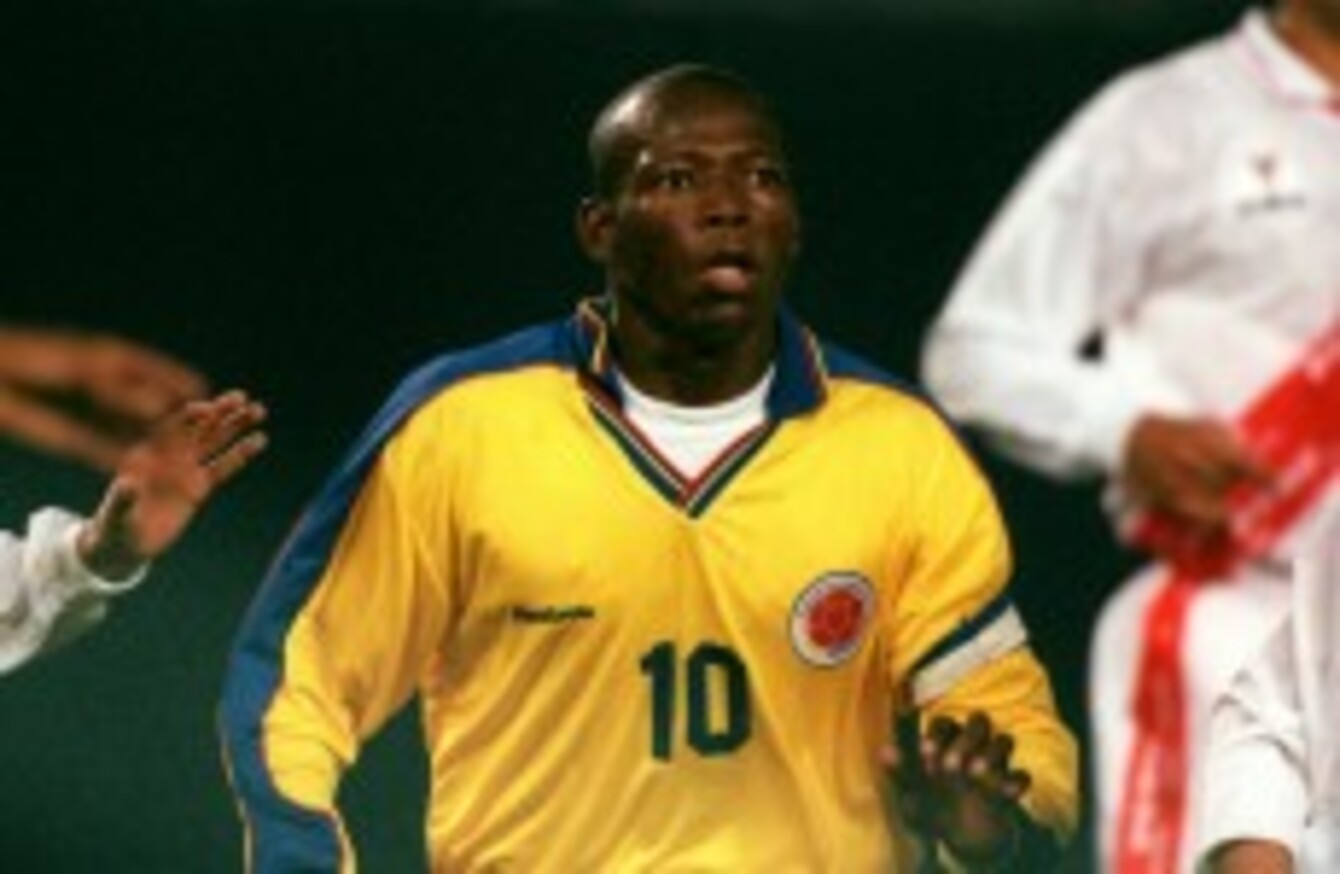 Asprilla during his playing days.
Image: EMPICS Sport
Asprilla during his playing days.
Image: EMPICS Sport
FORMER COLOMBIAN FOOTBALL star Faustino "Tino" Asprilla says he has fled his home city in fear of his life after receiving death threats and extortion demands from a criminal gang.
Police were Wednesday investigating the threats that forced Asprilla, a striker who played in the 1994 and 1998 World Cups, out of Tulua, in western Colombia.
Asprilla, 45, whose career included stints in Italy and England and who once hit a hat-trick against Barcelona while playing for Newcastle United in the Champions League, called it "one of the saddest days of my life."
"My family was threatened before me, my father, my sisters," Asprilla said.
I dedicated my life to representing my country abroad, to giving happiness to my Colombian people.
"When I settled down to rest, to recover the time lost with my family, I'm forced to leave by the back door of my own town."
Masked men reportedly entered Asprilla's home Tuesday demanding money and saying they would kill him and his family if they didn't pay up.
Local police said they were providing security to Asprilla's family and have offered 115 million pesos (€40,179) for information to help find those responsible.
They are looking for a gang leader active in the area, alias "Porron."