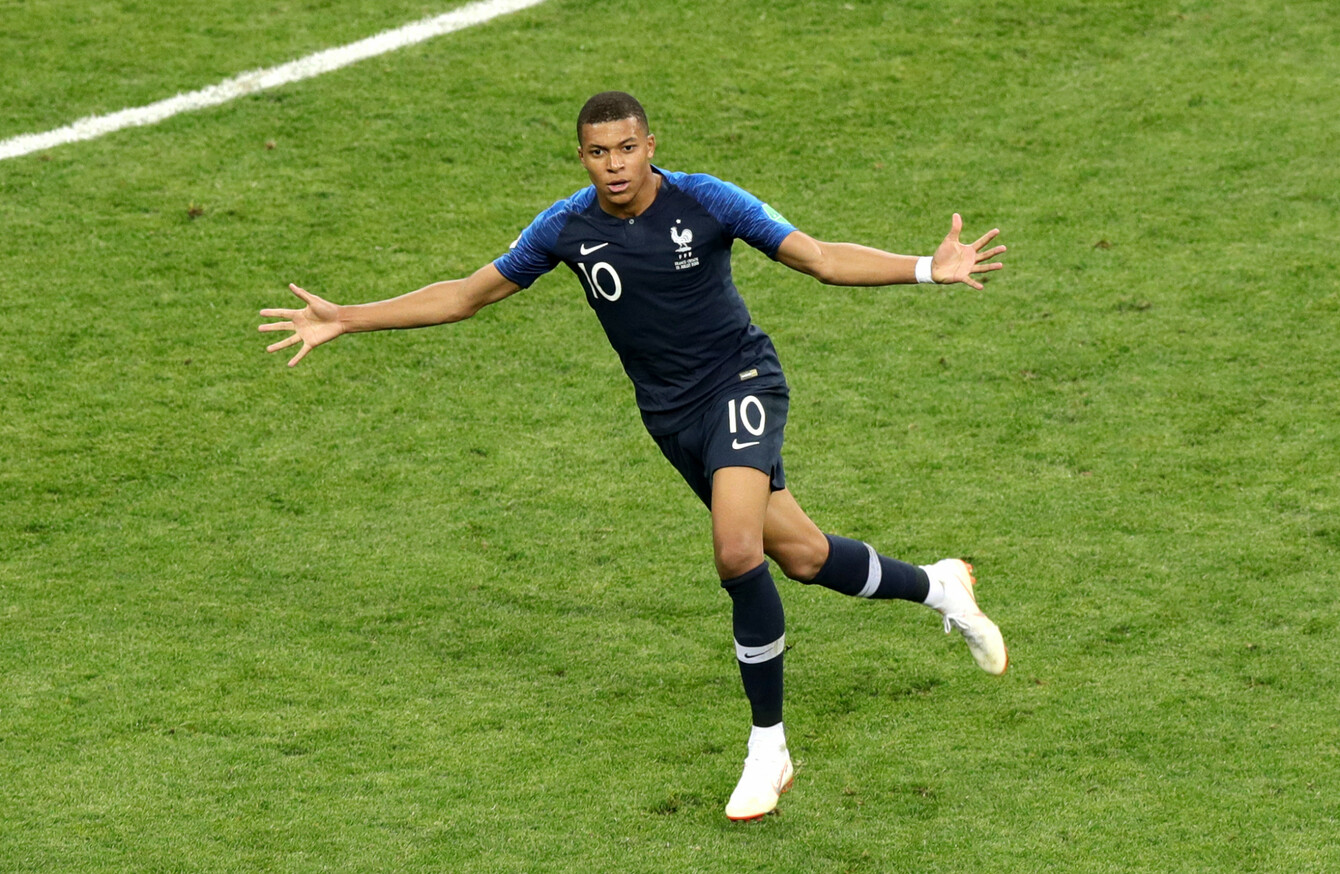 Image: Aaron Chown
Image: Aaron Chown
FRANCE'S TEENAGE SENSATION Kylian Mbappe said sleep was the last thing on his mind after Sunday's World Cup final triumph.
The 19-year-old was handed the best young player of the tournament award after his mesmerising performances in Russia, which culminated in a goal in the 4-2 defeat of Croatia.
"Sleep comes easy to me, but I'm not going to bed, we are going to celebrate this," he told French television station TF1.
"We'll return to work in a few weeks."
The Paris Saint-Germain striker said he and his teammates were "proud to make the French happy".
"We're conscious that we also had this role. We can see that they are putting all their problems to one side.
"We play for this sort of thing."
He added that becoming world champions was "a passport to continue working and to do even better".
Brazil great Pele — the only other teenager to score in a World Cup final — tweeted his congrats to the star after the game.
Only the second teenager to have scored a goal in a #WorldCupFinal! Welcome to the club, @KMbappe - it's great to have some company! // O segundo adolescente a marcar um gol em uma final de #CopaDoMundo! Bem-vindo ao clube, Kylian - é ótimo ter a sua companhia! https://t.co/g8b2gLTy7B

— Pelé (@Pele) July 15, 2018
If Kylian keeps equalling my records like this I may have to dust my boots off again... // Se o @KMbappe continuar a igualar os meus records assim, eu vou ter que tirar a poeira das minhas chuteiras novamente...#WorldCupFinal https://t.co/GYWfMxPn7p

— Pelé (@Pele) July 15, 2018
Additional reporting by Paul Fennessy
The42 is on Instagram! Tap the button below on your phone to follow us!