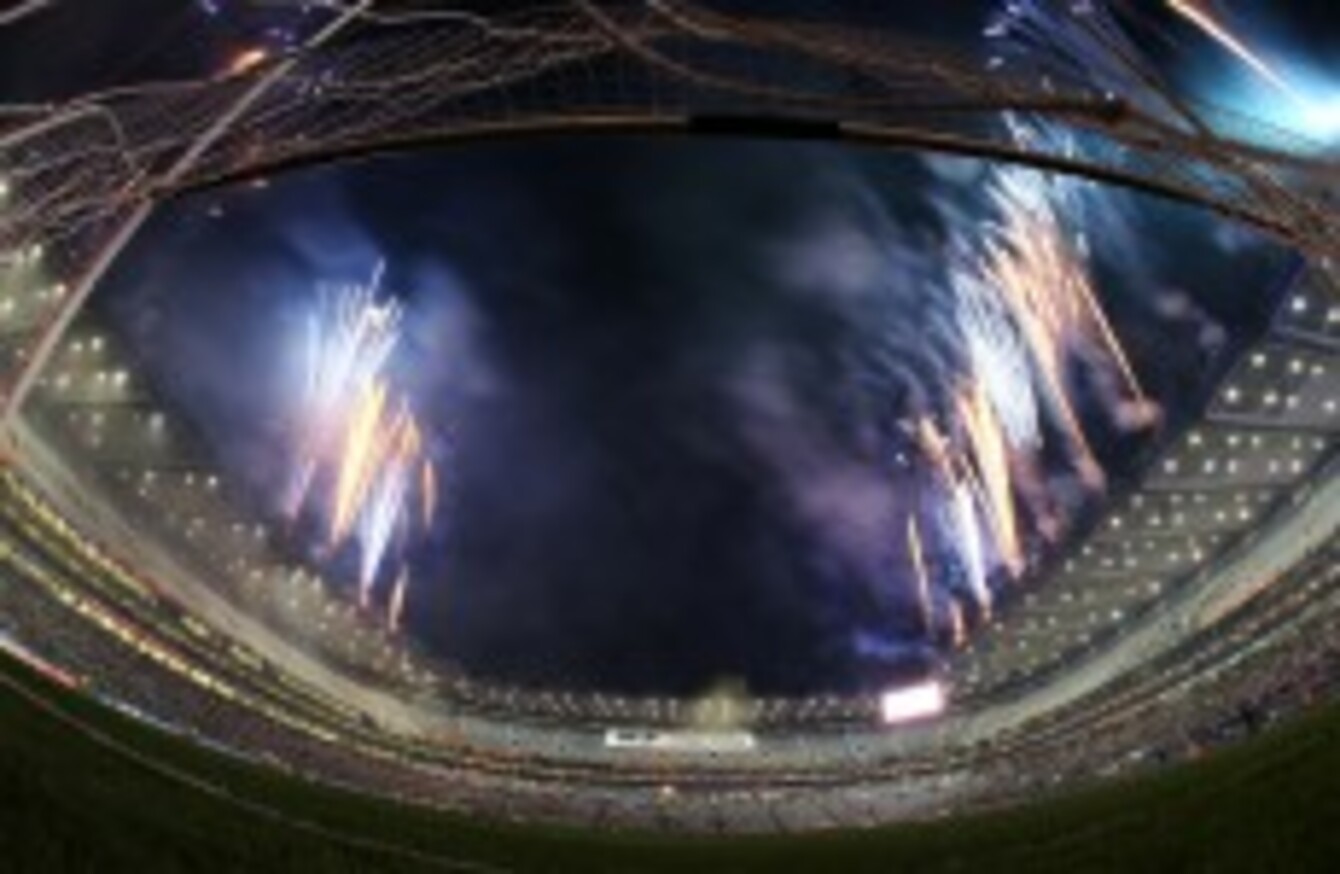 Croke Park: host of the 2023 Rugby World Cup final?
Image: INPHO/Cathal Noonan
Croke Park: host of the 2023 Rugby World Cup final?
Image: INPHO/Cathal Noonan
GAA BOSSES NEEDED less than two minutes before deciding to back Ireland's Rugby World Cup bid.
Although the formal bid will not be made until 2016, talk of hosting the 2023 tournament stepped up this week as the government lent its support to the plans.
As many as six GAA grounds will be needed and Congress has already agreed to relax the Association's strict rules to allow their use.
"Last August [2012], the IRFU approached us seeing would we help out if they made a bid," GAA President Liam O'Neill said yesterday.
"Paraic Duffy and I put that to management and Central Council the following day.
"The discussion was less than two minutes because we said that this will benefit Ireland and we put the country first, and we said that at the time.
Once Central Council passed that

, the motion went to Congress and Congress approved it. If we wanted to, we could have killed it like that, but we wanted to put the country first.

If we had said no, they couldn't have put the bid in. We said yes and they put the bid in and we wish them well with it.
At present, Croke Park is the only stadium which meets the minimum IRB requirement of a 60,000-seater to host the final.
O'Neill added: "We're delighted to say we have the best facilities, one of the top four stadiums in Europe, at our disposal to offer the IRFU.
"It would be of a huge benefit to the country. We wish them well, we hope they get it, and we'd be delighted to host the games in any of our fine stadia which they want to use."
Meanwhile he remained tight-lipped on the possibility of broadcasting giant Sky acquiring the rights to Championship games.
Speaking last week, commercial director Peter McKenna said the Association would rule nothing out when they enter negotiations with rights holders.
"Negotiations are at a very early stage and anything I say here today wouldn't be helpful to that process," O'Neill said.
Gaelic games are important to us and the promotion of them is the means by which we get people interested in them.

But we're at an early stage and I'm certainly not going to say anything that will interfere with the process.