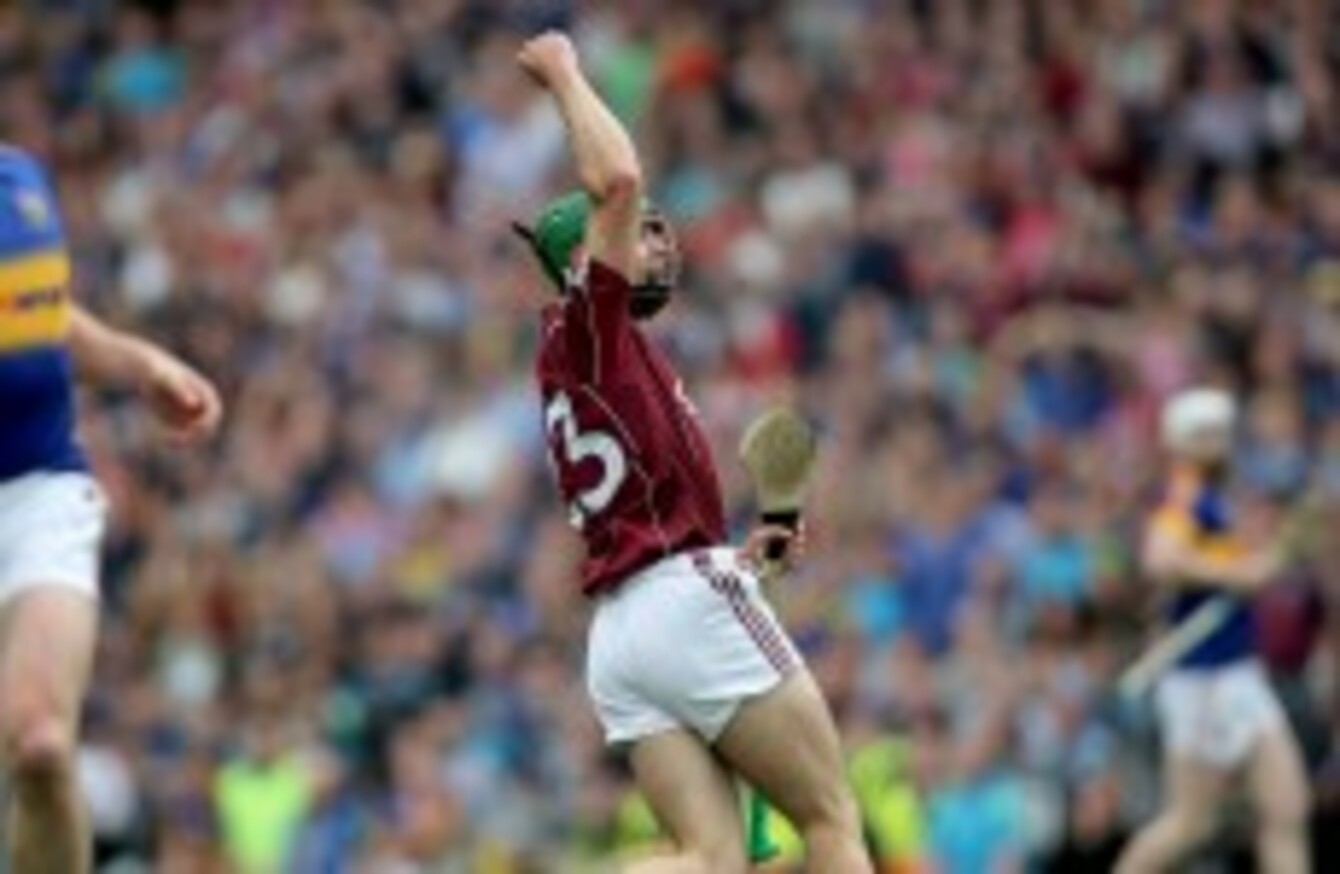 Galway substitute Shane Moloney celebrates scoring the winning point against Tipperary.
Image: Donall Farmer/INPHO
Galway substitute Shane Moloney celebrates scoring the winning point against Tipperary.
Image: Donall Farmer/INPHO
THE SMELL OF bacon was filling the room, county jerseys were on and pre-game tactics bandied about but this was no normal Championship Sunday.
It was 11am and the backpackers in the hostel bar in La Paz, Bolivia were still rubbing sleep from their eyes. Those still deep in slumber would regret missing this for a while yet.
Galway v Tipperary – it delivered in spades.
Only minutes in there were gasps from a table of English and Canadians as Galway's Aidan Harte left the field looking like an extra from Rambo. "A few stitches and he'll be grand", they were told.
Hurling had recruited at least a dozen new fans and there was still more than an hour to go.
Cries of "What is this?" and "Is that a Cooper helmet?" stirred giggles among those who knew better.
While Harte was on the ground, a high ball landed on the edge of the square, Galway ash snapped but Tipp's Seamus Callanan still rifled home past goalkeeper Colm Callanan. It wasn't just Croke Park that came alive after that – hot breakfast in Bolivia was now playing second fiddle.
The Tipperary barman had a beer to settle his nerves – plans of playing afternoon rugby would be foregone today.
Source: hockeyhurlingshinty5/YouTube
The game had everything — missed penalties, huge hits, incredible saves, the emotional return of Noel McGrath, a nail-biting finish, the winning score by a substitute debutant and one of the best individual performances Croke Park has seen in recent memory.
Callanan bagged 3-9, 3-4 from play. He was irresistible, mopping up everything; high balls, low deliveries and passes into space. Coming out on the losing side he must have thought: 'what more can I do?'.
This was a sporting battle that caught the imagination. There was hardly a word spoken about anything else during those 70-plus minutes of intense action — even among those without fluent English.
Blood was spilt, tears were shed and yet hugs were exchanged by rival supporters at the final whistle. If there was ever an advertisement for hurling – this was it.
Source: hockeyhurlingshinty5/YouTube
As the previous night's heaviest partiers made their way to the bar for lunch the atmosphere gave the game away, they knew they had missed something special – luckily they only had three weeks to wait for the next installment.