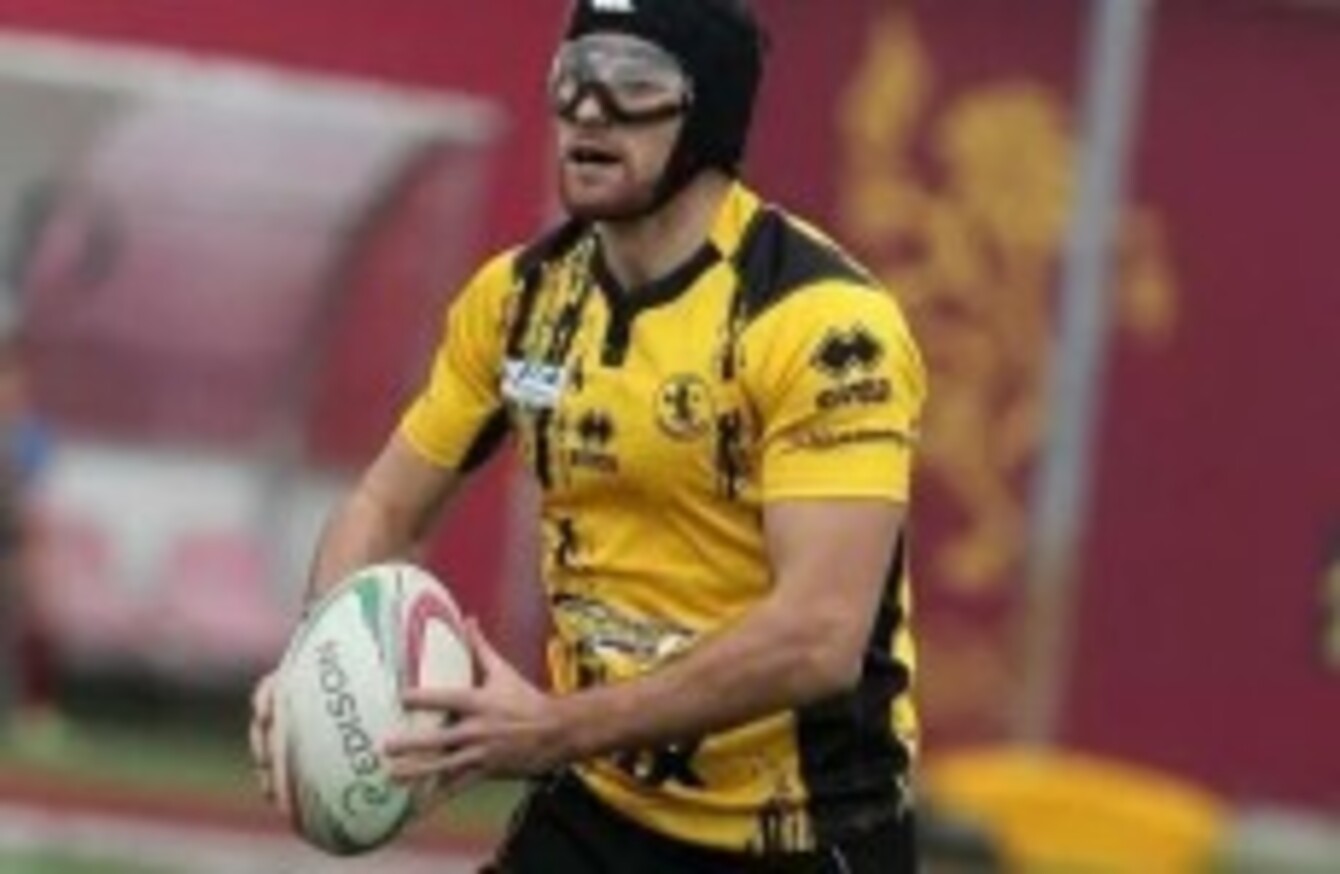 McKinley in action for Viadana.
Image: Joseph Nair
McKinley in action for Viadana.
Image: Joseph Nair
HE WAS FORCED to retire in 2011 after losing sight in his left eye, but it looks like Ian McKinley could be making an emotional return to PRO12 rugby, four years after his last appearance.
The former Leinster outhalf has been called up to the Zebre squad as a permit player in a short term deal, with the Italian side without several players due to injuries and World Cup commitments.
McKinley, who usually plays for Italian club Viadana in the National Championship of Excellence, has linked up with his new teammates at Zebre, and could potentially feature on Sunday, when the Italians take on the Scarlets.
After retiring in 2011, McKinley returned to rugby with Italian third division side Leonorso last year, before signing professional terms with Viadana, one of the biggest sides in the Italian league.
He was also invited to play for the Barbarians as part of their 125th anniversary celebrations, playing in the 97-31 win against Scottish club Heriots.
Because of his previous eye injuries, 26-year-old McKinley wears a pair of special rugby goggles, which are currently being trialled by World Rugby.
However with the IRFU not taking part in the trial of the new technology, it's unclear whether or not McKinley can play for Zebre when they take on Connacht in Galway on October 16.