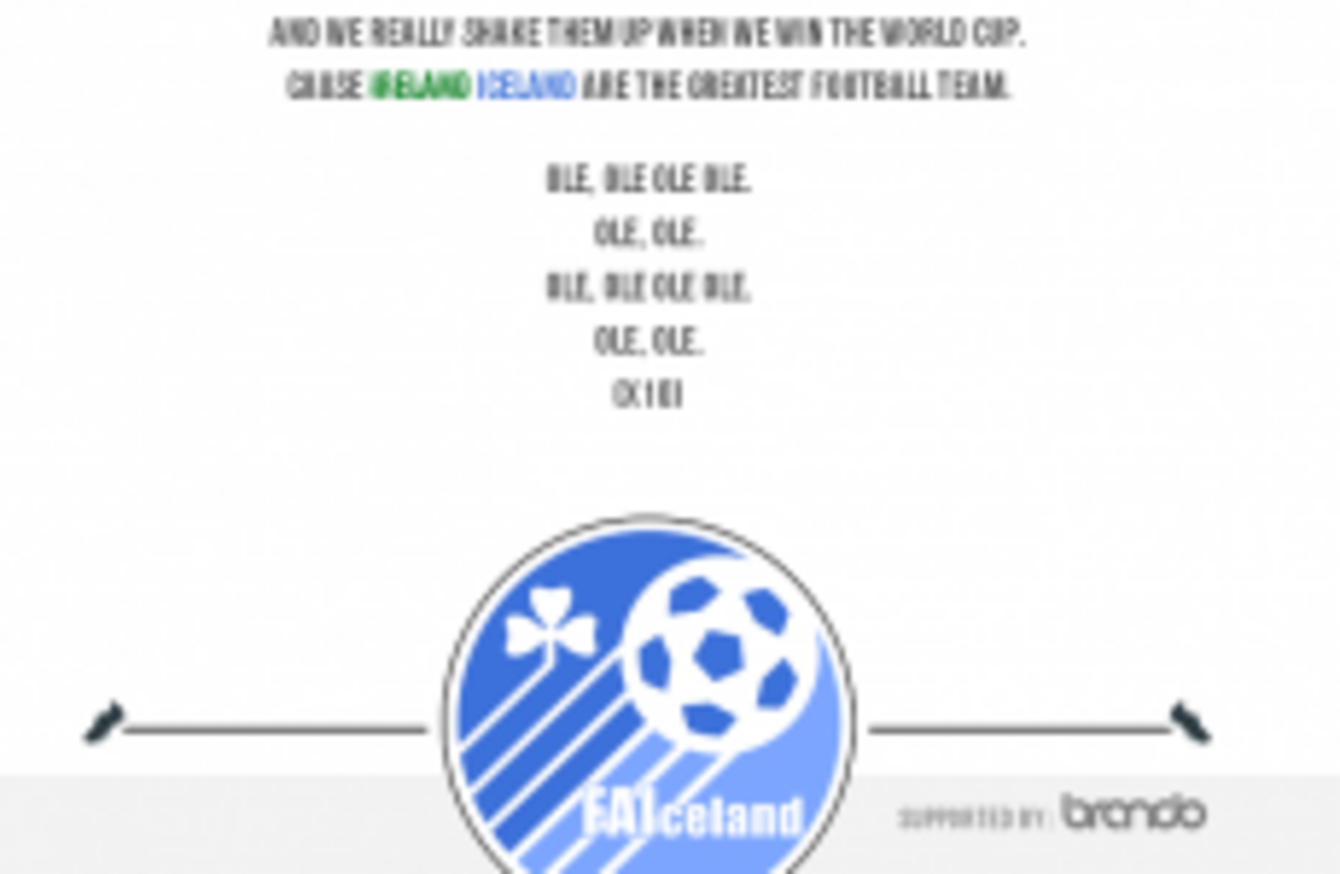 WE WON'T BE there, so Irish football fans are being urged to get behind Iceland — 'theyre just a letter away' — ahead of their World Cup play-off against Croatia in the coming days.
Fermanagh native Eoin Conlon has set up a website — countyiceland.ie — in a bid to rally Ireland's football fans behind our neighbours to the north.
"Like all good things it started over a few pints," Conlon told TheScore.ie yesterday. "Myself and one of the lads in work were just talking about it one night.
"It was a brutal campaign, that last qualifying campaign; there was no fun to be had whatsoever. And the World Cup in 2002 is a long way away now and you'd sort of miss it. So you're always gonna pick a team in the tournament. Now, Iceland are only in the play-off but it's one of those things, let's choose the team anyway.
"Let's choose Iceland cos they're as close as we can get, they're our near neighbours and also, if they were a county in this country they'd only be the fifth largest county. It's bloody ridiculous. there's only 325,000 people living there. And they've had a great qualifying campaign. But it's just a bit of craic.
The website — which has a handy guide to chants for Irish Iceland fans and an introduction to the players — has garnered plenty of support so far.
"At the moment there's nine and a half thousand supporters," says Conlon. "It's getting good coverage and most people are positive about it. I've been checking out Twitter and there's a load Icelandic people following it now so they're having a good laugh with it too."
Iceland play Croatia in the first leg of the tie on Friday before travelling to Zagreb ahead of the second leg on Tuesday. Ireland meanwhile have two friendlies with Latvia and Poland, of course.