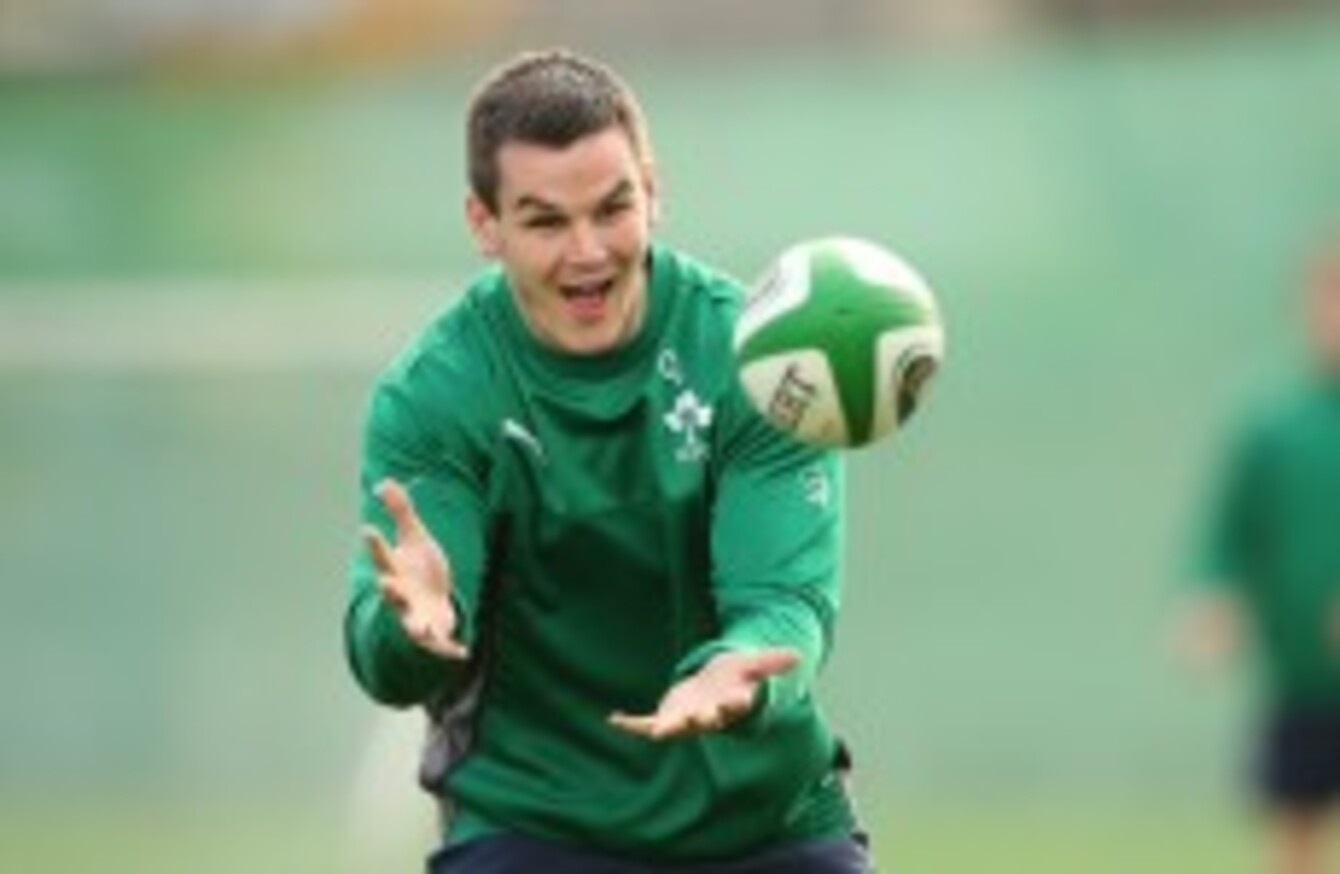 Ireland's best players should enjoy playing under Schmidt.
Image: ©INPHO/Billy Stickland
Ireland's best players should enjoy playing under Schmidt.
Image: ©INPHO/Billy Stickland
THE VERY DEFINITION of any national team is that it represents its people.
In doing so, there must be an emphasis on playing a style of rugby that inspires, delights and fills home supporters with pride. The All Blacks are doing that at the moment, as are South Africa and even Madagascar.
While we are certainly not the only country who have failed to do so, Ireland's rugby in recent seasons has been underwhelming for the large part. There have been brief moments of solidity and attacking invention, but overall there has been a distinct failure to capture the imagination of the rugby public.
Irish rugby supporters have embraced the provinces with comfort over the last decade and for many, following the fortunes of Ulster, Connacht, Munster or Leinster remains far more important than Ireland's success, or lack of it. That is not to say that there has been a lack of interest in the national team, but there is certainly scope for drawing more passionate involvement.
Clearly Ireland's results have been a problem, that is the overriding reason that Joe Schmidt was installed as coach in place of Declan Kidney. 13 wins in 33 games over the last three seasons is unacceptable for a nation that boasts many world-class players. The truth is that Ireland haven't got the best from their players over the last three years and haven't played to their strengths.
©INPHO/Billy Stickland.
The All Blacks are currently showing the way in world rugby, beating all before them with a style of play that stresses excellent handling skills, awareness of space and a desire to score tries. The way they play suits the multi-skilled players currently in their squad. Promisingly for Ireland, Schmidt has a philosophy on the game that is based around the same principles. Crucially, Ireland possess the players to implement the approach the Kiwi coach is likely to demand.
One of Ireland's greatest strengths is out-half Jonny Sexton, a man who thrives when given the freedom and confidence to play what he sees, to take risks in an attacking sense. Under Kidney, he failed to produce consistently excellent form and that was, in part, down to a game plan that highlighted the need to kick for field position and limit risks in Ireland's own half. Schmidt brought the best out of Sexton at Leinster and now he must do the same with Ireland.
In the likes of Tommy Bowe, Rob Kearney and Keith Earls, we have wide men who excel when they are heavily involved. Brian O'Driscoll, Sexton and Luke Marshall offer the handling skills to put these players into space. Sean O'Brien, Cian Healy and Peter O'Mahony have the work rate and carrying ability to stretch defences, while Jamie Heaslip and Iain Henderson can offload out of contact.
The elements are there for Ireland to play an ambitious, passing-based, daring style of rugby and it would be the right move by Schmidt to ask his players to do so. Supporters don't just buy into success, they buy into a team's identity on the pitch too. Leinster serve as a fine example again; the three-time Heineken Cup champions are still winning under Matt O'Connor but many fans are becoming increasingly detached by the pragmatic edge the Australian has brought.
©INPHO/Billy Stickland.
Yes, Ireland have weaknesses and areas they need to work hard on improving. It is also true that they face three excellent teams next month in Samoa, Australia and New Zealand. However, the focus needs to be inward, on giving themselves the best possible chance of winning all three games by focusing on themselves. Of course winning more games is the immediate and overriding priority of Schmidt's job, but redefining Ireland's approach will aid that goal.
The low-risk, often defensive game plan of recent years simply hasn't worked. The players themselves have stated that international rugby is not about flinging the ball around and attacking from one's own try line, but that is not what we are hoping to see. More intelligence, more daring and more excitement are. Schmidt is the man to provide it, and he must stay true to his beliefs in these November tests.
He may be tempted to close things up against the All Blacks, but instead he should stress to the players that accurate handling skills, committed defence, a high tempo, and intelligent counter-attacking are the keys to winning. England showed that last season and they built from that milestone. Schmidt is, of course, under pressure to change the game plan in a limited amount of time, but he has the power of personality to get his players on board.
The general malaise around the Irish national team's inconsistent performances in recent years has been matched by a varying degree of support in the stands of the Aviva Stadium. It is a professional sport and winning is still important, but building pride and identity is the most vital factor for Ireland this November.
Orginally published at 13.50
Like rugby? Follow TheScore.ie's dedicated Twitter account @rugby_ie >