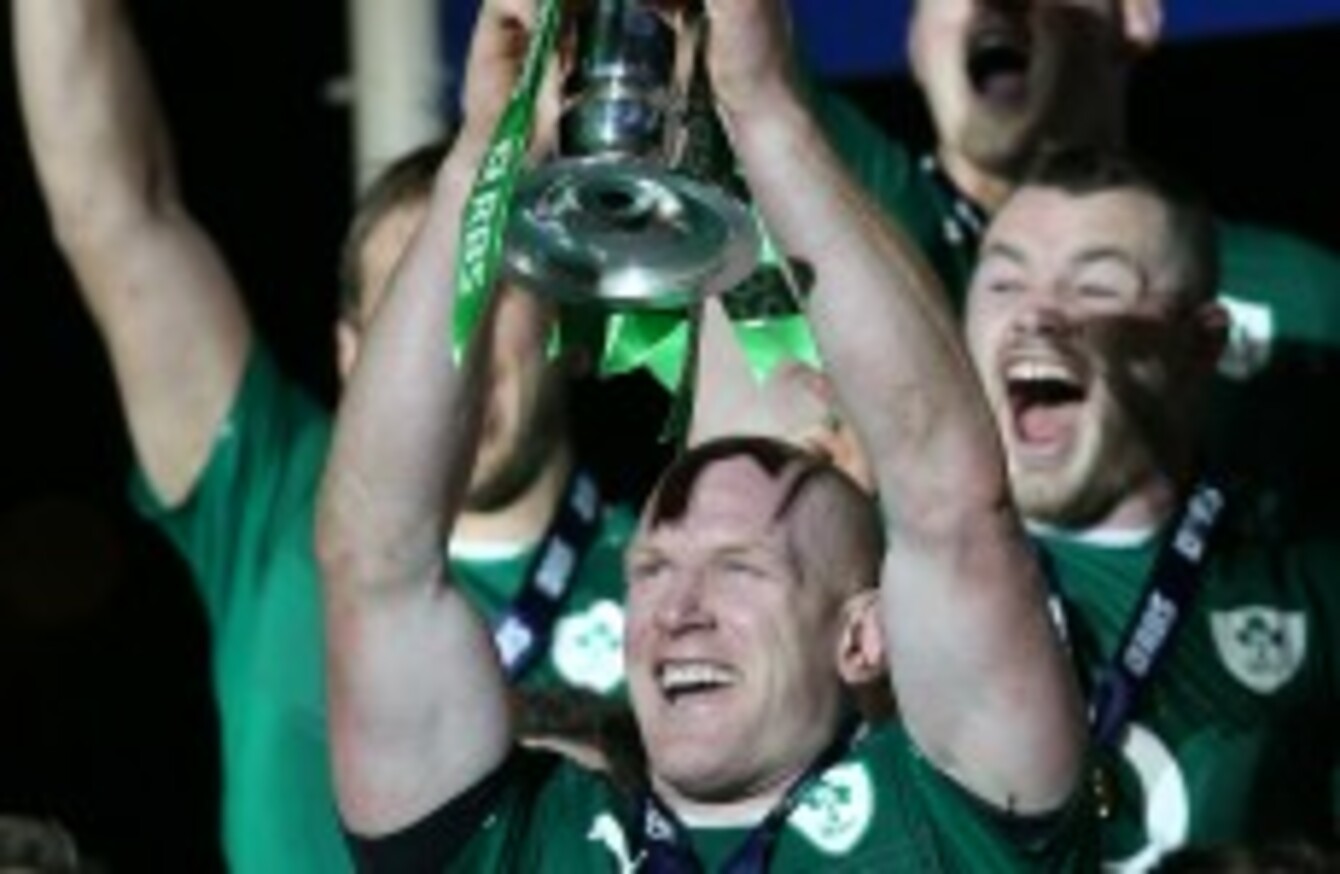 Ireland's Six Nations success provided an unexpected financial boost.
Image: Billy Stickland/INPHO
Ireland's Six Nations success provided an unexpected financial boost.
Image: Billy Stickland/INPHO
THE IRISH RUGBY Football Union [IRFU] has presented its 2013/14 Annual Report and Accounts, reporting a €7.3 million surplus for the season.
While buoyed to reveal that figure, the IRFU's Honorary Treasurer, Tom Grace, has urged caution, with major financial challenges remaining for the organisation in the coming years.
The unexpectedly encouraging outcome for last season is down to improved ticket sales during the November Test series, as well as increased prize money after a "better than budgeted" finish in the 2014 Six Nations.
The IRFU drew in 39,108 supporters for the clash against Samoa at the Aviva Stadium in November of last year, while the fixtures with Australia and New Zealand were 51,000 sell outs.
A first place finish in the Six Nations was higher than had been planned for in the IRFU's budgets, meaning another boost to their end-of-season accounts.
The IRFU say that this "success resulted in a smaller than expected cash deficit of €1 million after non-cash items, such as depreciation and amortised income were accounted for."
That €1 million cash deficit compares favourably with the €4.5 million deficit reported following the 2012/13 season.
Amortised income in this instance comprises 10-year ticket and five-year box sales and naming rights income, which funded the building of the Aviva Stadium.
"This 'income' must be accounted for over the period to which it relates and is reflected in the annual accounts despite the fact it was not actually received in the year, and has already been spent," says the IRFU's report.
As a result of their "strong financial performance," the union will increase their funding of the provincial and domestic games, as well as sinking an additional €1 million investment into their club loan scheme.
Honorary Treasurer, Tom Grace, is pleased to present accounts which do not show similarly drastic negative factors as last year's €26 million shortfall in projected earnings.
However, he did point out that caution must be shown, "based on the fragility of the wider economic recovery and the potential impact of changes to 'free-to-air' broadcasting rules and possible limitations to sports sponsorships agreements.
As the economy slowly finds its feet, the Irish people continue to get behind their team, and we were very pleased with the increased ticket sales for the 2013 Guinness Series,"said Grace.
"Success off the pitch was matched by big performances on it and the RBS Six Nations prize money, in particular, has provided a welcome boost.
"The 2013/14 season demonstrated once again that supporting the national team at the Aviva enables the IRFU to continue to make significant funds available to the professional and domestic games."
Read the IRFU's Annual Report for 2013/14 here.