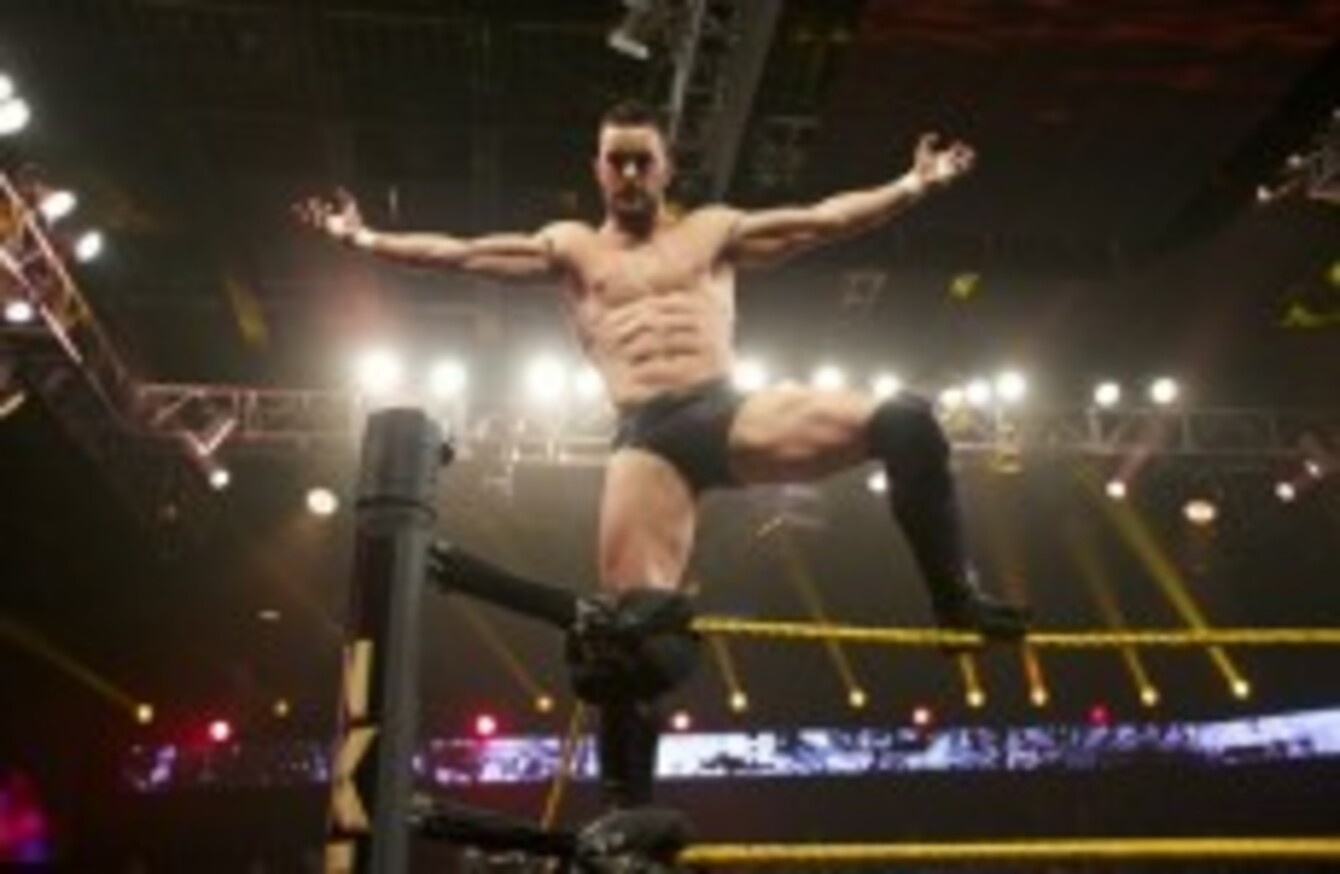 Devitt currently wrestles for WWE as 'Finn Bálor'.
Image: WWE
Devitt currently wrestles for WWE as 'Finn Bálor'.
Image: WWE
Updated at 13.30
BRAY NATIVE FERGAL Devitt is currently one of the most respected wrestlers in WWE, but it could have been so different for the man known in the ring as Finn Bálor.
Currently thrilling fans in the company's NXT developmental branch, Devitt had promising careers in both Gaelic football and soccer before entering the world of professional wrestling.
With no wrestling schools established in Ireland at the time, Devitt was faced with little choice but to enjoy other sports instead.
"I played football with Wolfe Tone, my local soccer club. And I also played Gaelic Football with Bray Emmets from under-8s all the way up to seniors actually," he tells TheScore.ie.
"I won a minor county championship, and represented Dublin Schools at Croke Park, so I had a pretty decent Gaelic career, but the love I had for pro wrestling and sports entertainment was something I couldn't ignore."
Consequently, Devitt has no regrets about abandoning his careers in GAA and soccer in order to pursue his dream of becoming a professional wrestler.
Therefore, after finishing school, he set off to Kent in England to train with the Hammerlock wrestling company, before eventually progressing — initially, to New Japan Pro Wrestling, and eventually last summer, to WWE.
"When I was 18 or 19, those other sports started to fade out and pro wrestling took centre stage.
"That was always the passion, but with no wrestling school in Ireland, I was obviously just keeping fit and keeping active, and they were the only sports available to me at the time. Those days were great and it's still a great club, and Wolf Tone was great as well — I made a lot of friends there."
Moreover, unusually, Devitt did at one point manage to combine both worlds, as he ultimately returned to his old soccer club to compete in a wrestling match.
"I also got to wrestle using the facilities at Wolf Tone, so that was a bit surreal — it was both worlds coming together, but wrestling was always my first love, and I think it always will be."
You can follow Fergal on Twitter here.
For more information on WWE NXT, click here.