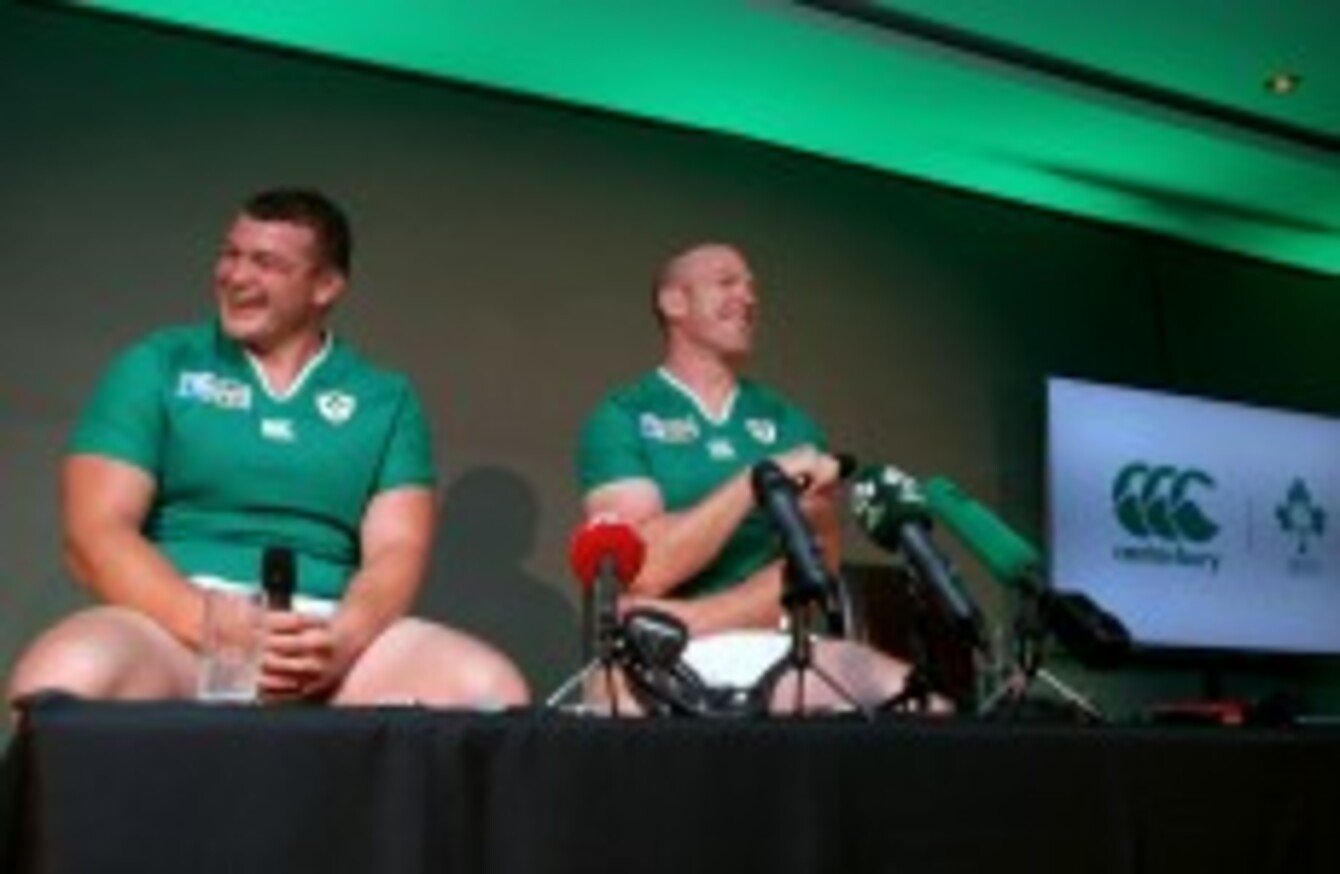 McGrath says O'Connell's craic will be missed in the team room.
Image: Dan Sheridan/INPHO
McGrath says O'Connell's craic will be missed in the team room.
Image: Dan Sheridan/INPHO
COMING INTO AN international set-up will always be a daunting process for a player, but Jack McGrath is just happy that Paul O'Connell was captain when he did.
The Leinster loosehead made his Ireland debut at the tail-end of 2013 against Samoa, and he says O'Connell's presence in the changing room was vital in his development.
"I suppose coming into the squad a couple of years ago and seeing a guy like that and what he's done, it was just amazing to have played with him.
"He's such a normal bloke as well, and any time you've any questions to ask him, he's very easy to talk to. He's really a true warrior", he said.
The Munster and Ireland legend has always had a reputation for his more intense characteristics, but McGrath says that it's not just the second-row's leadership skills on the pitch that'll be missed, with his International career now ended through injury.
"I think what makes him such a quality player is his minor details. Even video work during the week and his line-out preparation, everything is down to a tee.
"And for the group, he's good craic. It's a bit of a loss in that regard. Hopefully he'll be around for the next couple of days and maybe for the game so we'll be able to catch up a little bit more before he goes back I suppose."
Adversity can often have a galvanising effect, and with O'Connell now joining Peter O'Mahony and Jared Payne on the sidelines, McGrath says that Joe Schmidt has very little motivating to do ahead of Sunday's meeting with Argentina.
"Absolutely. It hasn't been said, but that's what everyone is thinking. It's hard to take, but everyone is really rallying the troops now and that's going to make us a tighter-knit group than we already were.
"As I've said, it's obviously a massive loss, but the guys who are there now and the squad that we have, it's going to pull us tighter together.
"We're going to want to do it for the guys who have gone home injured. Any time Paul has pulled on the Irish jersey for the last 15 years, he hasn't left anything on the pitch."
McGrath cited the 2014 Autumn Internationals, when Ireland were missing key players like Sean O'Brien, Cian Healy but ultimately took a clean sweep against South Africa, Georgia and Australia.
McGrath came into the starting berth in place of Healy, while the recently called-up Rhys Ruddock starred in the backrow while O'Brien recovered from injury.
"I think in the past when players have got injured, I think there were 12 injuries in the November internationals, and guys stepped up. That's just the way it is.
"Even in the bigger squad of 50 during the summer in training, we knew that players would have to be used eventually.
"So everyone is on the same page.
"It's just a chain-effect like that. It's no different for a guy who's outside the squad, they're going to have to be ready to go.
"It's an opportunity for younger guys and I think Iain has been playing excellent. Donnacha has been training brilliantly and preparing really well."