Donegal's manager Jim McGuinness with his children after the All-Ireland final.
Image: INPHO/James Crombie
Donegal's manager Jim McGuinness with his children after the All-Ireland final.
Image: INPHO/James Crombie
CHARLIE McEleny was the first son from Donegal to make the switch to Celtic.
In 1893 he dipped his toes into football waters with the Glasgow giants, helping to forge a link between the north-western county and the Scottish city that is still in existence over a century later.
Others followed his path. Ramelton's Patsy Gallacher is still fondly revered after a career with Celtic that began in 1911 and encompassed 14 years, 464 appearances and 192 goals.
Packie Bonner was Jock Stein's last signing for Celtic and went on to become the club's most prolific goalkeeper with 642 appearances. Shay Given made his name in England but began his youth days with Celtic.
Donegal legends helped the popularity of Celtic to endure. There has always been a strong hardcore of support for the club in the county and Celtic's toppling of Barcelona on Wednesday night would have been warmly received by Tír Conaill citizens.
Yet despite that body of evidence,

the confirmation this morning

that one of their most celebrated figures is set to become the latest person from the county to be recruited by Celtic, is likely to have prompted mixed feelings for Donegal people.
After fevered recent speculation Jim McGuinness's appointment as a performance consultant with the club's youth academy has been rubber-stamped. It is a remarkable development that a professional sports club would move to snap up the services of a man who is shone in an amateur game.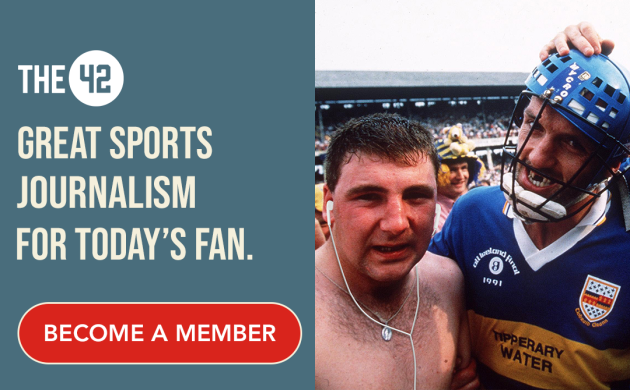 Yet it proves that McGuinness's achievements transcend sporting borders. He took a Donegal team that were a bedraggled bunch after their qualifier meltdown in Crossmaglen in July 2010 and transformed them to All-Ireland senior football champions just under seven weeks ago.
The blueprint he used to achieve that was revolutionary as he changed the scope of the game from a tactical and physical viewpoint. The 39 year-old's glittering range of sporting academic qualifications were also integral to his success.
In normal circumstances McGuinness's move would be warmly welcomed in Donegal and it certainly is a wonderful opportunity for the Glenties man.
But what does it means for his ability to fulfil his responsibilities with the holders of Sam Maguire? There is still uncertainty over whether it is feasible for McGuinness to fulfil a dual mandate.
The logistics appear to suggest that McGuinness will work in Glasgow from Tuesday to Thursday every week and the daily flight services between Derry and the city's Prestwick airport will facilitate his travelling. There is also the option of flights from the Carrickfin Airport in Donegal to Glasgow International but these are not as frequent.
McGuinness possesses an able deputy in Rory Gallagher who has is a valued member of their setup and could oversee their midweek preparations in 2013.
Yet McGuiness has been the figurehead behind Donegal's extraordinary rise. He estimated at the county's pre All-Ireland final press night this year that his role involves the investment of over 40 hours per week. Surely his ability to put in that time will be compromised by his new position with Celtic?
The opening months of the 2013 season will be critical for Donegal as they attempt to calibrate themselves for another tilt at the All-Ireland title while coping with a wave of pre-season and National League games. Will McGuinness be able to place himself at the centre of their early efforts?
And if Donegal do progress into the latter stages of the championship next summer, it will coincide with the crucial pre-season phase for Celtic. Is McGuinness going to have to then priortise his work with young talents in the club's Academy?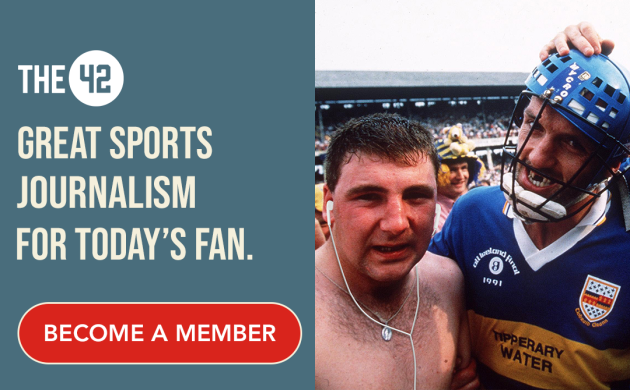 Jim McGuinness and assistant manager Rory Gallagher at Donegal's All-Ireland homecoming. Pic: INPHO/Donna McBride
Mickey Harte made a very salient point earlier this year when speaking on the difficulty of putting back-to-back All-Ireland crowns together. He talked of how in the aftermath of a victory, when everybody knows you name, players often forget how hard it was to win the first title and don't make the necessary sacrifices.
Avoiding falling into that trap is going to be a considerable task for Donegal next year as they aim for further glory. Reigning All-Ireland champions always need to evolve, put in the painstaking effort again and adapt to the contenders that will be gunning for them.
In 2013 Donegal must cope with Dublin and Kerry who both have new, bright and smart managers. Mayo are looking to use the lessons of this year to take the next step. Cork and Kildare have shaken up their backroom teams, hoping for a renewed focus.
It was always going to be tough for Donegal to try to retain their All-Ireland title. McGuinness's new position could make that task even tougher.