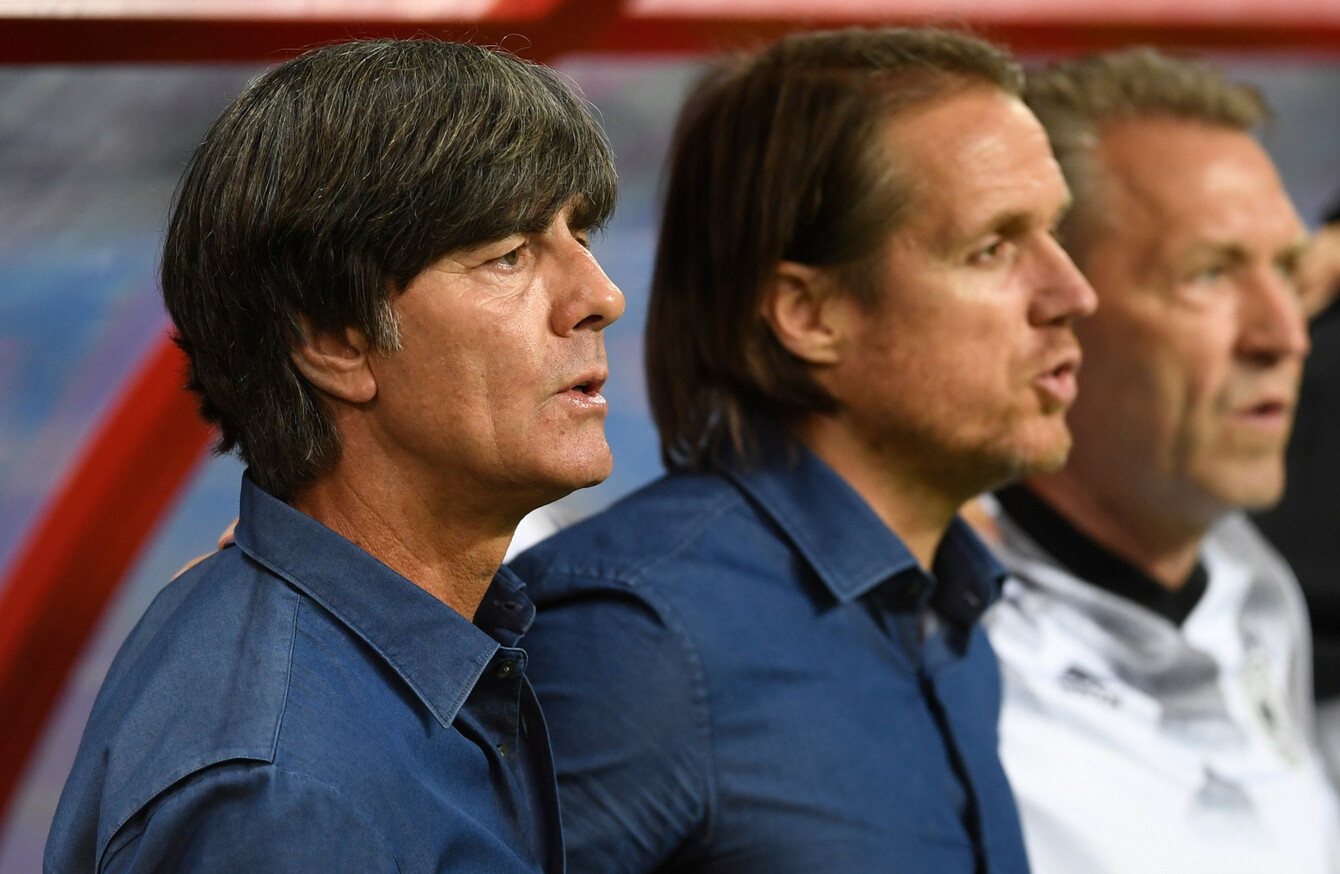 Germany manager Joachim Löw.
Image: DPA/PA Images
Germany manager Joachim Löw.
Image: DPA/PA Images
GERMANY MANAGER JOACHIM Löw on Sunday condemned Nazi-era chanting by a hardcore group of supporters during a World Cup qualifier on Friday.
Chants of "Sieg Heil" came from a 200-strong group of travelling fans in Friday's 2-1 win over the Czech Republic in Prague. They also whistled during the minute's silence before kick-off for two deceased Czech officials.
"I can't turn directly to sporting questions without commenting on what happened in Prague," Löw said at the start of a press conference ahead of Monday's qualifier against Norway in Stuttgart, victory in which could secure Germany's place in Russia next year.
"I'm full of anger and I'm very much shaken to see that some so-called fans use football, and an international match, for their deplorable demonstrations.
"They bring shame on our country," Löw said of the supporters who took part in the chants, praising his players' decision to not applaud the block where away fans were gathered at the end of the match, as is customary.
"I am favourable to very severe sanctions against these troublemakers. We don't want them, we're not their national team, and they're not our fans.
"Given our history, it's very important for us to represent our country in a dignified fashion and its values of tolerance, respect and openness to the world. These troublemakers demean this image."
Subscribe to The42 podcasts here: