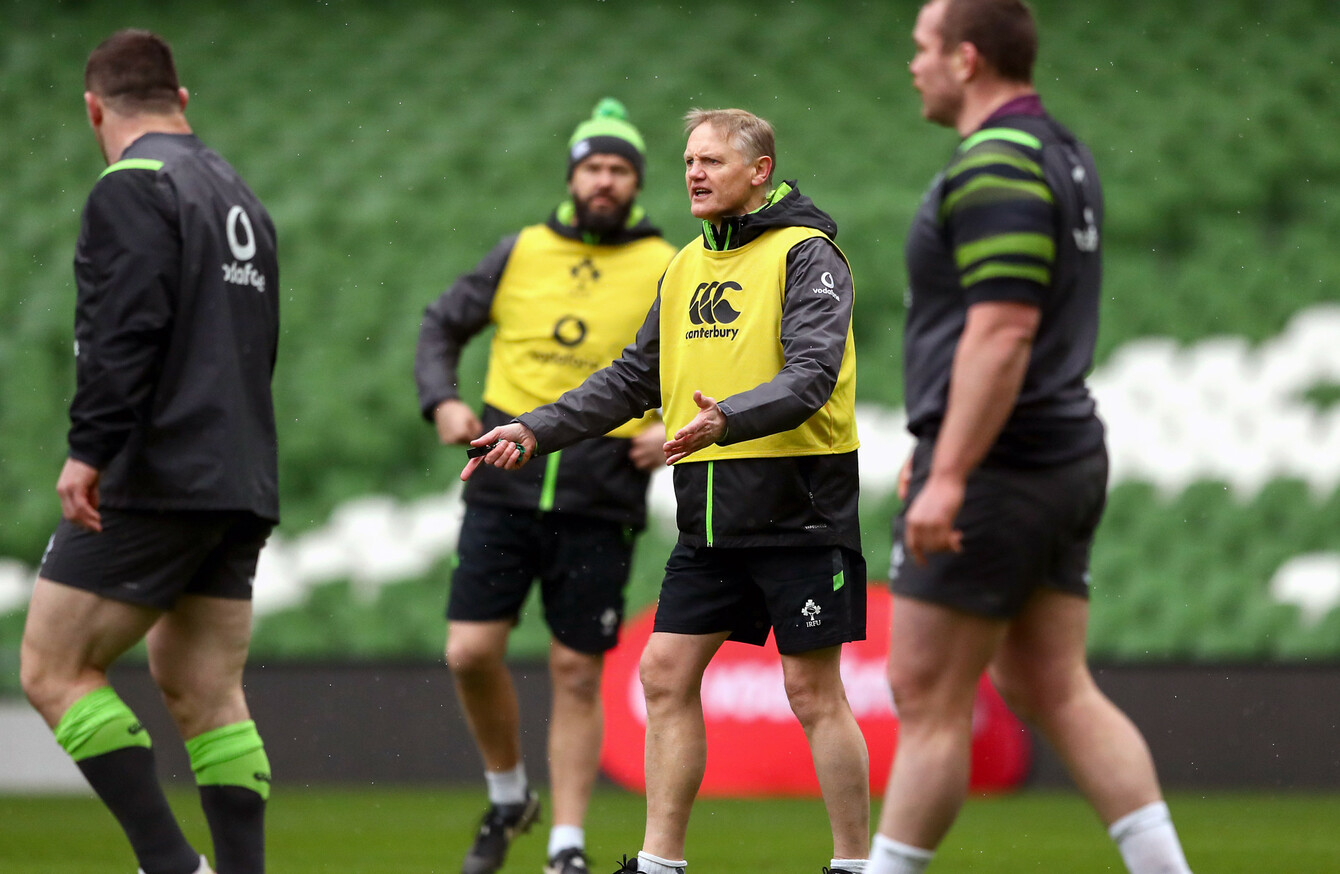 Image: James Crombie/INPHO
Image: James Crombie/INPHO
JOE SCHMIDT HAS the utmost faith in defence coach Andy Farrell, but hopes to see players learn their lesson in time to deal with the attacking threat of Scotland when they arrive for a crucial Six Nations clash on 10 March.
With three wins from three, Ireland are on course for a Grand Slam but have not been able to prevent France, Italy or Wales from scoring tries. With the latter two opponents running in three in the Aviva Stadium.
Indeed, the last time Ireland did keep their try-line intact was against a South Africa side at a low ebb in November.
Naturally in such circumstances, the work of the defence coach comes under scrutiny and the high-intensity blitzing approach favoured by Farrell can still offer opportunities for smart and assured playmakers.
"Andy Farrell is world class," Schmidt said when asked whether he was looking for improvements from the former rugby league and union star, or his players.
"I've worked with a whole lot of people, I think he's world class and he's got the  confidence of our group, because they can see the system works.
"We've just got to make sure we apply it at the right time, at the right place, with the right people in the right place. With the right people doing the same thing."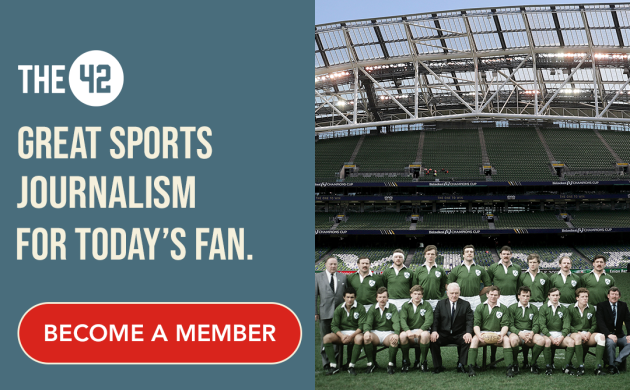 "If you look back at the (Wales) game with one guy doing this and one doing that, there were very clear images that people know what we should be doing.
"Some of that (mistakes) is exuberance, somebody trying to make sure they are contributing in a positive manner. But any enthusiasm has to be tempered with intelligence on the pitch.
The Kiwi adds: "Teams are too good. You don't fly out at Hadleigh Parkes or Scott Williams and expect them to feel ruffled. They're going to say: 'welcome, I'm going to manipulate you and make something of this for my team'.
There are some learning experiences there. Do we have to learn quickly? Absolutely, because we can't afford to keep conceding three tries a game.
"Andy's doing a great job, not just with the team, but with individuals. Trying to get them to understand the pictures, so they make good decisions."
Ireland's players appeared to struggle with spacing and the width Wales played with when they went in search of a comeback victory – only to be picked off by a Jacob Stockdale intercept try.
That in part can be attributed to a lack of familiarity and experience playing together, Schmidt said with a nod towards last season's Six Nations opener as an example when Garry Ringrose grew more comfortable even as the game wore on.
"Scotland got us there (in wide channels) last year, particularly with Stuart Hogg hitting into that wide channel with his acceleration and power. We've got to be ready for that.
"At that stage Garry Ringrose was quite young in his Test career. I think he's had 11 Tests now. That was pretty early on for him, so he was still learning. I think on the back of that, even in the second half they didn't get the same opportunity.
"We've got to make sure we start like we did in the second half, not like we did in the first half."
"Inevitably all teams get a bit narrow sometimes when they are feeling a bit stressed – when a team gets the advantage line on them or a half-break. Or there is a poor collision that they win and you have to go backwards and you don't quite get the numbers around the corner that you need to balance up the sides because you are going back and around.
"Particularly when they are playing that fast ball we have to be able to adapt to those situations.
"You can't just fire off and fly at people and leave yourself short on the edges. So it's about getting that balance. We looked at some footage in this room this morning and the system allows that flexibility.
"And those solutions will have been part of today's training and part of next week's preparation."