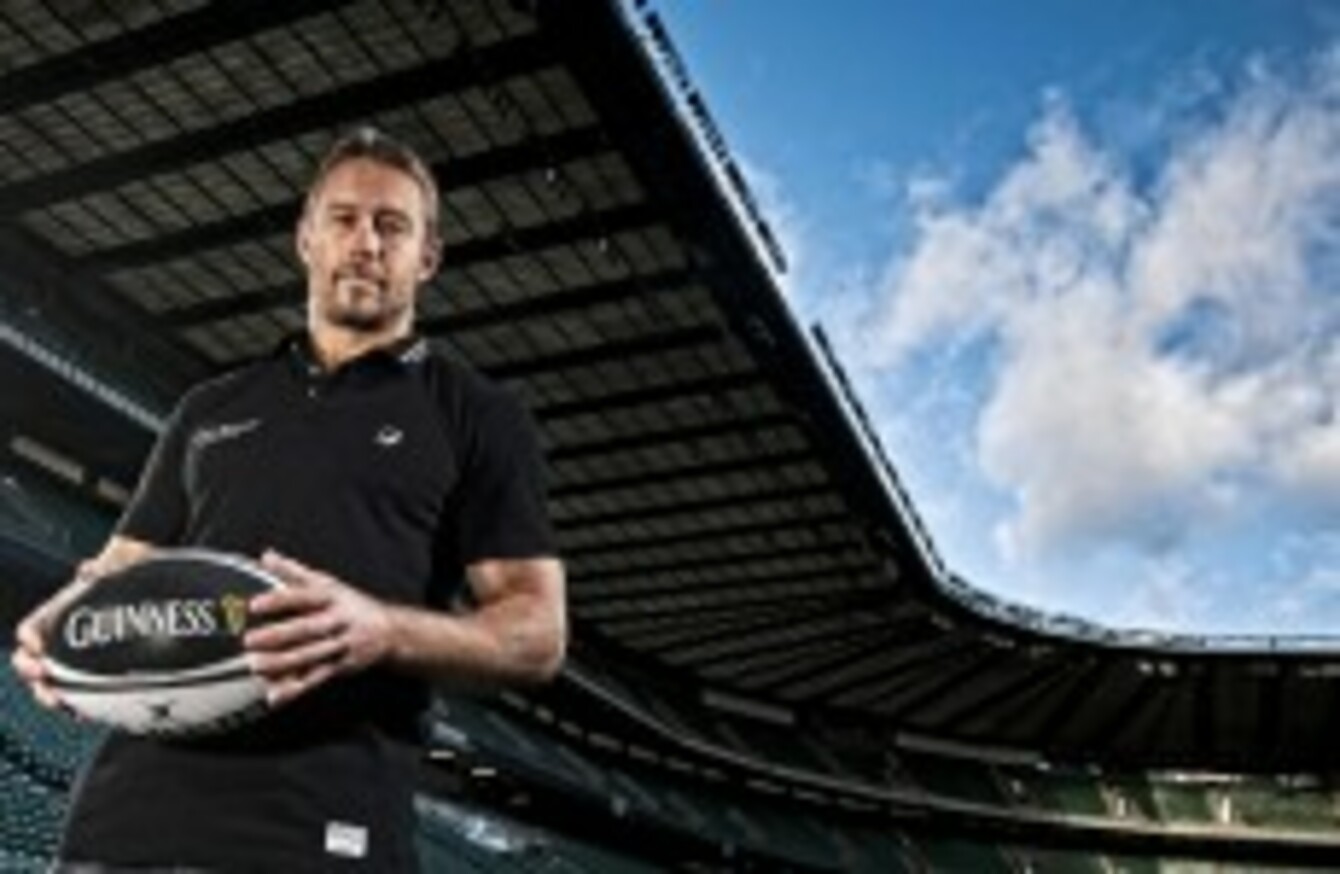 Wilkinson thinks Sexton has earned the right to be called one of the world's elite out-halves.
Image: Phil Mingo/Pinnacle/Guinness
Wilkinson thinks Sexton has earned the right to be called one of the world's elite out-halves.
Image: Phil Mingo/Pinnacle/Guinness
NOT ONLY IS Sunday's clash between Ireland and England a meeting of the two form sides in the northern hemisphere, it also brings together the two best out-halves in the Six Nations too.
Although Johnny Sexton has only played twice in 2015, he has already been close to the level he reached before his lay-off.
Across from him on Sunday will be a 21-year-old and with just eight England caps. George Ford may be a rookie on the international stage but has already shown himself to be capable of translating his superb club form to the next level.
How Ford performs in his second tough away challenge of the Six Nations could be decisive this weekend and Jonny Wilkinson spoke to The42 on the different strengths that the two tens have.
Having spent most of his career in the 'best out-half around' discussion, Wilkinson is happy to allow Johnny Sexton into that elusive club.
"I don't see why you can't put him in that bracket," Wilkinson said.
"The title has been earned. Being the best isn't just about doing great things, it is about making your team better every time you take the field. I've played against him and you can hear how vocal he is and he is talking to his team throughout. Even if he isn't right and is only at 7/10, that is still better than most other out-halves so I think we can start speaking about him in that bracket."
The point about Sexton still driving the team on when less than 100% was perfectly illustrated in the dogged win over France where Ireland's playmaker was battered by Mathieu Bastareaud but still returned to the field to close out the game.
While he didn't suffer a similar pounding, George Ford showed mental toughness at the Millennium Stadium in round one when he kicked a crucial late penalty to move England two scores in front.
It can be tough for someone as young as Ford to come into an international set-up and order around experienced players like Dylan Hartley and Chris Robshaw but Wilkinson thinks the mentality of young players today is different to when he debuted for England at 18.
"It was very difficult for me coming in at a young age because I don't think I was as developed emotionally as he is," Wilkinson said.
"It was a bit different in the amateur era and I had to come in and boss around people like Johnno [Martin Johnson] and Tim Rodber – there was no hope of that. I think in the professional era people are used to that a bit more and I think he knows what it's about at that level."
Wilkinson was happy to talk about the two tens who will do battle at the Aviva but he was a little less sure of himself when it came to picking a winner. However, he doesn't see the game opening up a whole lot.
"I love the idea that it starts with defence," Wilkinson said.
"You just don't want to take a single backwards step all game and I think the set-piece will be crucial too. They are my team and I'm from England so I hope they win but I really do think it is just too close to call."
Wilkinson features in the Guinness 'Made of More' campaign as an icon of rugby whose humility, dedication on the training field, and determination to bounce back from injuries led him to be widely respected throughout the world. To view Guinness' 'Made of More' rugby campaign, celebrating the integrity and character of heroes from the game, visit www.youtube.com/GUINNESSEurope.