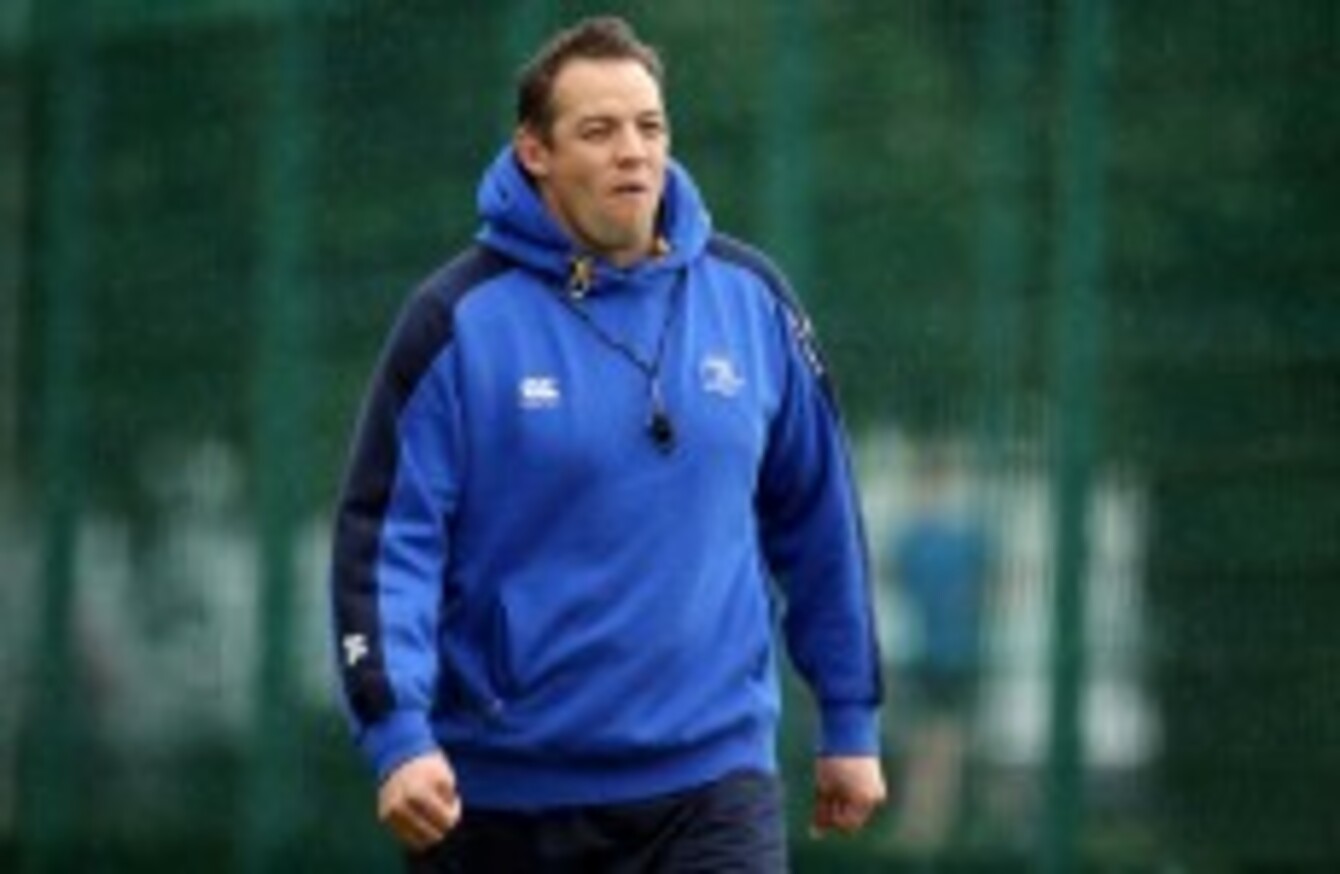 Gibbes was the Leinster forwards coach between 2008 and 2014.
Image: Morgan Treacy/INPHO
Gibbes was the Leinster forwards coach between 2008 and 2014.
Image: Morgan Treacy/INPHO
MICHAEL CHEIKA GETS credited for bringing a hard edge to Leinster that allowed their forwards to finally reach a level that matched their illustrious backs.
The Australian's replacement, Joe Schmidt, has since been canonised by Leinster (and now Irish) fans for taking what Cheika built and refining it so that the entire team was capable of playing breathtakingly high-octane rugby.
One constant across both eras (and Matt O'Connor's first season too) was forwards coach Jono Gibbes. The New Zealander arrived in the summer of 2008 at a time when it seemed that Cheika's reign had plateaued at Leinster.
They hadn't made the European Cup semi-finals since his first year (it was now his fourth) but with Gibbes' input they lifted the trophy for the first time in Murrayfield that May. And when Cheika was replaced by Schmidt, Gibbes added two more European Cup medals to his collection.
Gibbes stayed on for a year after Schmidt left to help Matt O'Connor ease into the Leinster job and if there is any indication as to just how underrated his contribution was, you only need to look at how the province's season has unfolded in his absence.
Now, Gibbes oversees the forwards at Clermont, and by winning his fourth Champions Cup medal on Saturday he would join a very exclusive club as one of only three men to have won the European Cup four times.
Guy Noves has coached Toulouse to four triumphs while Cedric Heymans was a member of three of those squads – he won his fourth with Brive in 1997. Unfortunately for Heymans, he was a replacement during all four of his wins and he lost the only two finals (2004 and 2008) where he was a starter.
But coming back to Gibbes, it is really a massive achievement even if Clermont lose yet another final, and it is surely only a matter of time before a team considers him for a head coaching role.