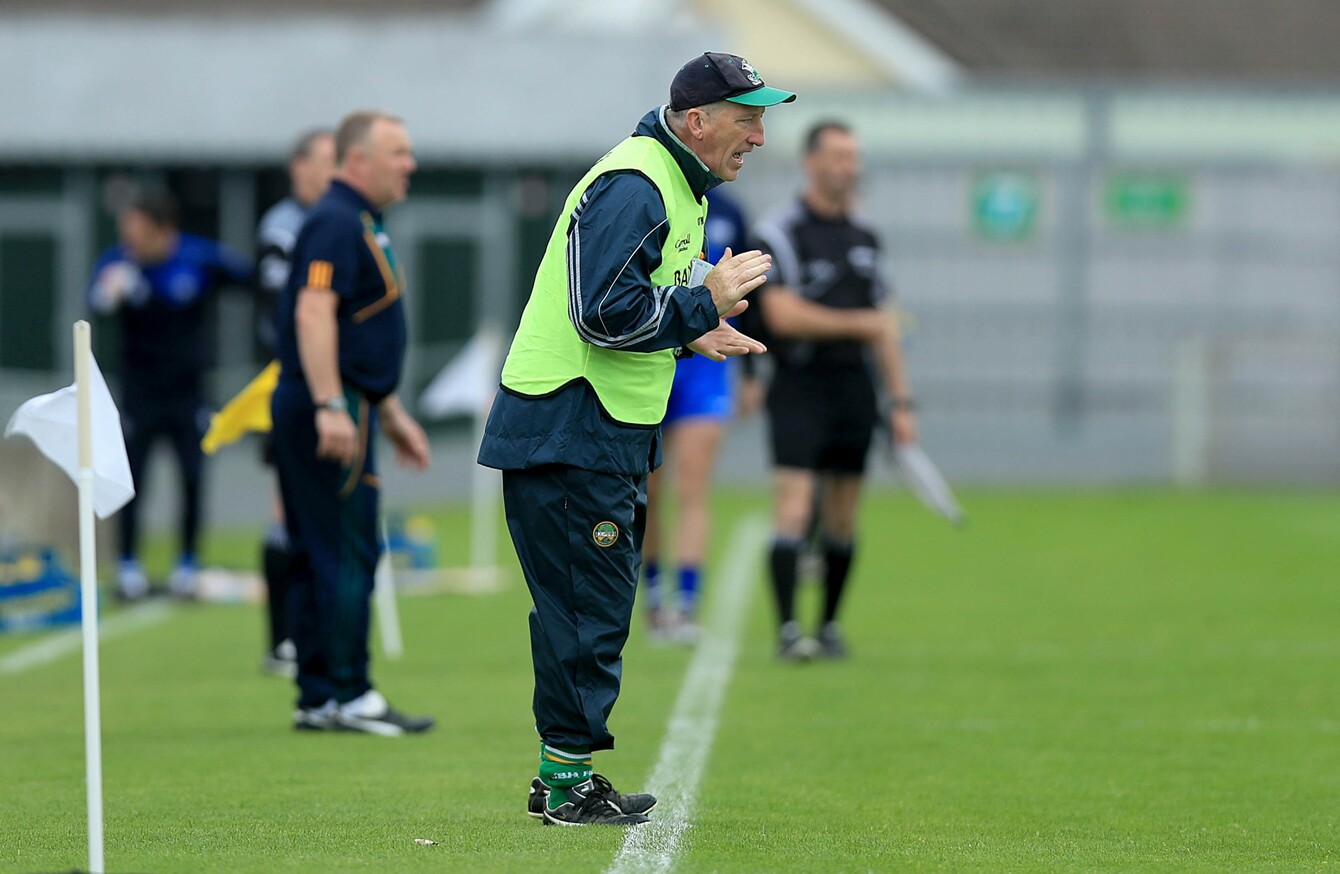 Image: Donall Farmer/INPHO
Image: Donall Farmer/INPHO
KEVIN RYAN HAS announced that he's stepping down as Offaly senior hurling team manager after just one season at the helm – and says it would have been "divisive" to stay on.
Speaking last night, the Waterford native revealed that he didn't feel he would receive enough "local and traditional support" to continue in the role.
Ryan also indicated that a certain percentage of the playing panel had expressed reservations about some of the changes that he wished to implement if he was retained as boss.
Ryan was a former selector with Waterford, and guided the fortunes of Carlow, Antrim and Tyrone before succeeding Eamon Kelly as Offaly boss last year.
When he was appointed, Ryan acknowledged a "huge challenge" and planned a "massive transformation", while at the same time looking to "stabilise" a struggling outfit.
Under his guidance, Offaly survived in Division 1B of the Allianz League and beat Westmeath in the Leinster quarter-final, reversing a 14-point loss to the same opposition in the 2016 championship.
Despite being competitive early in the game, Offaly suffered a heavy defeat to Galway in the provincial semi-final, and shipped 1-35 against Waterford in the qualifiers. But Ryan revealed that he was struggling for numbers all season, despite speaking to 62 potential players at various stages. And he said last night: "I certainly didn't find what I thought I'd find.
"One of the reasons why I wouldn't be looking for reappointment is that I believe you'd need a squad of 36-38 players for training through the winter months, to give you a squad of 30. But I don't think that I'd be capable, right now, of getting close to 40 lads to train over the winter."
He added: "My honest feeling is that I wouldn't get public support, and the traditional support, and from a certain amount of the panel, to implement the type of changes I'd want.
That's what would make it divisive, if I was continuing on."
Ryan met with his players for open and honest discussions – and insists that 'player power' did not play a part in his decision to step aside.
Instead, he took feedback from the squad and mulled over it before deciding that a parting of the ways would be best for all concerned.
Ryan explained: "I spent a good while talking with the captain, Sean Ryan, and I told Seanie I was thinking hard.
"He wanted it very clear that in no way were the players involved in 'player power' – they just spoke about what they would like me to change if I was staying on.
"We could agree some of those things and move on – but I'd have left them in a worse position (in a year).
"The changes they would have liked, a lot of them I'd have had no problem with, I'd love an attacking style but at the same time, I would want, as manager, to decide when and how we played particular styles."
Ryan was criticised for operating with a double-sweeper in the Waterford defeat, but said: "That clouded an awful lot of what went before.
"My belief is that the Offaly public and players just want a traditional style – and I feel a traditional type of manager would give them that, and people might buy into it more.
"The majority of people and a lot of the players who spoke at that players' meeting want a traditional style and I think they'd find it hard to change my way of thinking."
What Ryan had planned from the outset was to make Offaly hard to beat, first and foremost, and build from there.
And he explained: "I had an honest and open meeting with the players, it wasn't a witch-hunt, I called that meeting.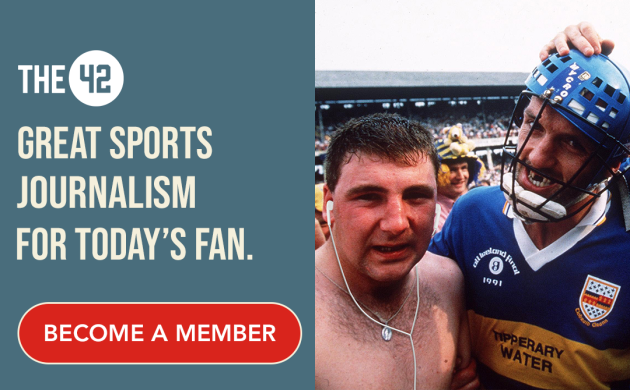 "I wanted to see if we could iron some things out and to express my way of thinking.
"There were a lot of very genuine questions, and a lot of straight answers.
"I would have felt that with a couple of changes I suggested, that we could move forward.
"But sitting thinking about it later, and from talking to the review committee and one or two others, they'd find it hard to change, particularly under me, and I wouldn't believe I'd have public support."
The search for Ryan's successor will begin immediately, with the county board set to appoint a sub-committee to find a third senior hurling team manager in as many seasons.
Offaly are also on the hunt for a new senior football team boss, after the previous incumbent, Pat Flanagan, was axed recently.
The42 is on Instagram! Tap the button below on your phone to follow us!