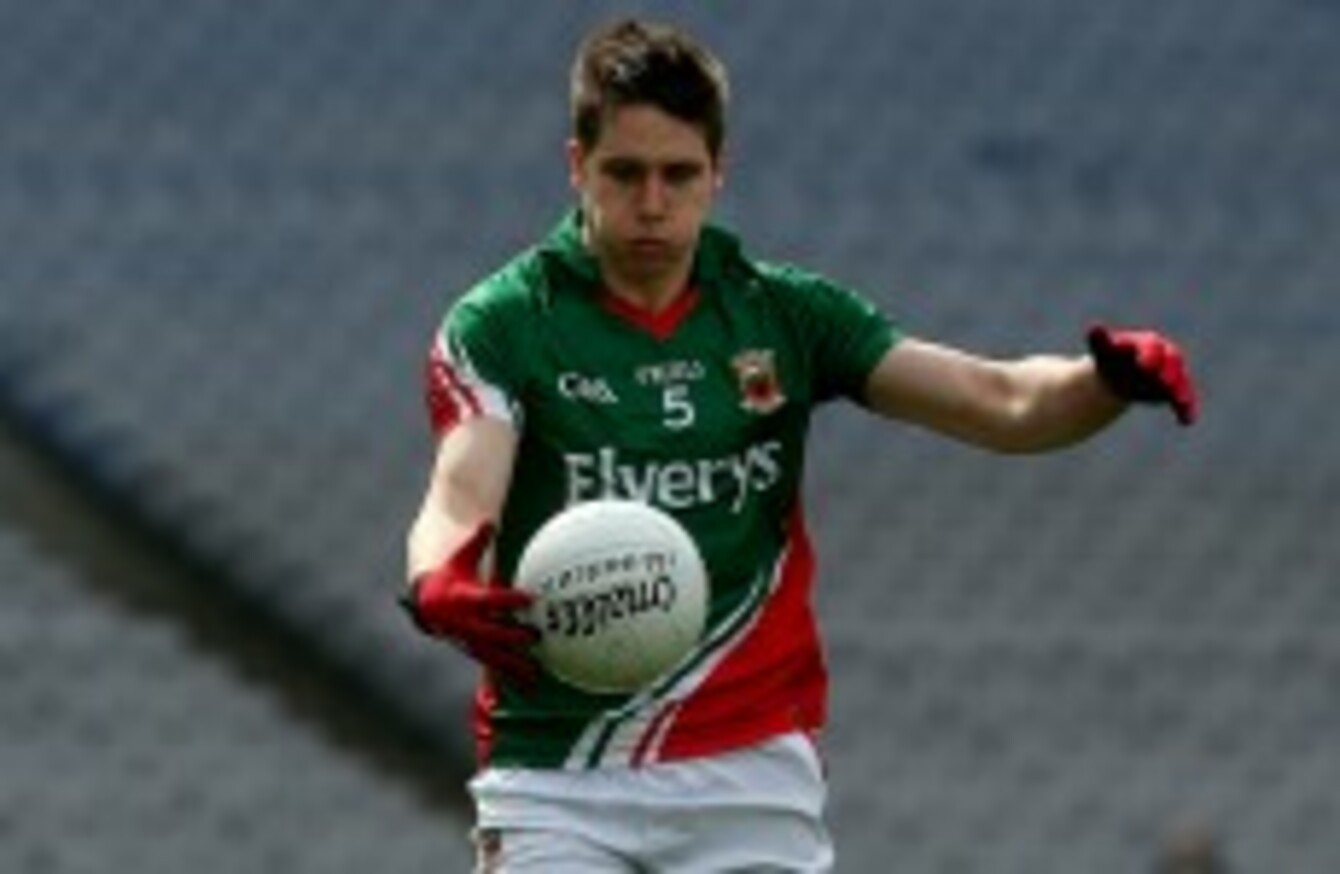 Lee Keegan was glad to see Colm O'Neil opt to take his point.
Image: Donall Farmer/INPHO
Lee Keegan was glad to see Colm O'Neil opt to take his point.
Image: Donall Farmer/INPHO
COLM O'NEILL'S decision to kick a point instead of going for goal at the end of Cork's All-Ireland SFC quarter-final with Mayo was a situation the Connacht champions were all too familiar with.
At the end of last year's All-Ireland final with Dublin, Mayo had an opportunity to go for goal to win the game but Cillian O'Connor instead opted to take a point believing there was still time to grab an equaliser.
However, referee Joe McQuillan blew the final whistle as soon as Stephen Cluxton took the resulting kick out and Dublin were crowned All-Ireland champions.
There wasn't quite as much at stake last Sunday when O'Neill opted to put the ball over the bar deep in injury time but Mayo's Lee Keegan was able to draw some parallels.
"[I wanted him to] put it over the bar and he did thankfully," said the Westport clubman, adding "Ah no, there was probably a bit of déjà vu with what happened to Cillian O'Connor last year."
However, while the half-back isn't entirely clear what was said, he believes Mayo were told the free would be the final action of the game.
"I am not sure what happened there. I think the ref told us that it was the final play, maybe they didn't hear him.
"Listen, I am not going to worry about that, we got the win and that is the main thing."
The 24-year old was full of admiration for Cork's refusal to quit, particularly after it looked like Aidan O'Shea's late goal had put the game to bed.
"I thought we had the momentum when we got the goal but Jeez they went down and got the goal straight away. It was a great goal too, Hurley just took on a man and popped it in the goal.
"You got worried then, they got momentum straight back from us and I think it was all hands on deck then."
And Keegan is very clear who Mayo can thank for reaching a fourth All-Ireland semi-final in as many years.
"Listen, the cavalry came on today. The subs made a huge difference; Jason Gibbons, Alan Freeman, Enda Varely, they all made a huge difference and they really pulled us through at the end.
"We were cramping, getting tired, getting hit here, there and everywhere. But that is the thing, we have a very good group here and we rely on everyone to get the job done."
Keegan also admitted he wasn't too enamoured with Brian Cuthbert's assertion in the build up to the game that Mayo were 'streetwise'.
"[I'll] let Brian worry about that and we will worry about the result. I wouldn't agree with him because it put our integrity into a bit of doubt.
"I wouldn't have been too impressed with it but I wouldn't worry about it either. He has his own problems to be worrying about."
However, Keegan believes that any talk of tactical fouling is perhaps rooted in Cork's fear of Mayo's power.
"Yeah, it was mentioned as well last year by Donegal. We sense a bit of fear when they start saying that. Listen, they can say what they want the main thing is that we got the result.
"I know he (Cuthbert) tried to get on the referee's side but I think Cormac Reilly is a very clever man and he didn't really buy into it. He was very good in what he did today.
"We felt that our integrity was questioned which was not nice but we went out and did our job and got the job done which was the main thing.
"They can say what they want but at the end of the day it is about getting results and we are in the All-ireland semi-final and they are not."