THE CARICATURE OF the average fitness instructor is difficult to shake.
They're a nightmare.
Sometimes it's hard to tell when the full-blown sadist ends and the drill sergeant from Full Metal Jacket begins. You'll usually find them enthusiastically talking all the gains you could be making with a little glint in their eye as you brace yourself for the oncoming pain.
Leinster head of fitness Daniel Tobin is a far cry from that hammer-and-tongs school of strength and conditioning.
From the minute Tobin rises from his desk to when it comes time to get back to work, everything about the ex-400 metre sprinter suggests calm, steady and long-term.
"The job has become a lot more about managing risk and making sure the players are available to play," he tells The42 as he looks out a window overlooking the empty gym.
In his ninth season with the eastern province, he laughs at the thought of his younger self – free of any rugby experience – entering the club immediately after finishing his sports science degree in DCU.
Tobin worked within the academy from 2006 before moving into the senior setup in time for the Joe Schmidt era. Since Jason Cowman moved on to the international scene in 2012, the Santry man has been head of fitness.
The 30-year-old hits on a consistent theme throughout our visit to the facility Leinster moved into the same year he took charge: quality over quantity.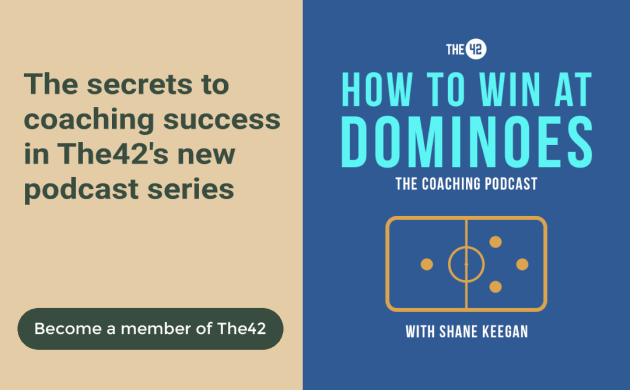 Players are trusted to be professionals, and their regular work-outs are designed to keep their muscles stimulated and their bodies ticking over. That way energy can be conserved for 80 minutes at the weekend rather than wasted on the gym floor.
"The intensity of what they do that day will be tough, but the volume won't be big in general," says Tobin.
One casualty of that approach has been the records wall. The heavy-lifting wall of fame was torn down as Tobin's team demanded a broader definition of fitness rather than incentivising a single show of strength.
"With experience we know there's a threshold — if we ask someone to bench one and a half times his body weight, that's the standard that we want him to get to.
Once he gets to it, getting from 1.5 to 1.7 is going to make next to no difference. So instead of encouraging someone to bench 190 instead of 180, we'll look at that and go:
'Well, your body fat is 22% and your general aerobic fitness isn't good enough. These are the qualities we want you to focus on and get them up to scratch with the rest of your profile'.
"We've probably moved away from the glory-hunting in one individual exercise to try and get individual who are more balanced across all qualities."
Not that raw power will ever be useless.
"It's still good to see. I think Cian [Healy] benched 190 before he went into camp.
In terms of squat scores, we probably have a handful of guys on 250+ at this stage. Like I said though, the difference between 250, 270 or 280 isn't that great when you look at the overall profile of a player.
"I don't think we have anybody who is, across all areas, exactly where you want them to be. So we try and encourage them to focus on areas that are a bit weaker than the rest as opposed to just patting them on the back for how strong their bench is, or how strong their squat is."
Pre-season is the time for heavy workloads. In a regular week, Tobin's first focus will be on grading how fit or otherwise each player is. This takes the form of regular measurement and testing: collating the qualitative information that comes from examining a players' range of movement and GPS scores, with the more subjective rating of perceived exertion (RPE) where a player can indicate how tough they found the exercise.
These statistics prove to be more useful for much longer than just the immediate recovery-to-play period. The hard data helps to give a picture of an athlete over an extended amount of time and show how each individual reacts differently to intense games, high speed or even stress and a lack of sleep.
We have invested a lot of time over the last six or seven years and beyond on trying to boost the physical profile of the squad, having to push to get people bigger, more powerful, stronger, fitter.
"Now, we're in a position where we're reasonably happy with that across the board and we don't have to go chasing anything. It's much more now about making sure that these guys are fit to play and not chasing any kind of numbers in the gym."
"Once we give them exposure to the stimulus… so if a guy can squat 200 kilos, he doesn't need to necessarily do that every Monday when he comes in here. If he squats 150 he's in a safe zone, but he's got the stimulus and that will keep him going in the right direction."
Hear much more from Daniel Tobin and the rest of the Leinster strength and conditioning team at their Elite Performance conference on February 28 at the RDS.