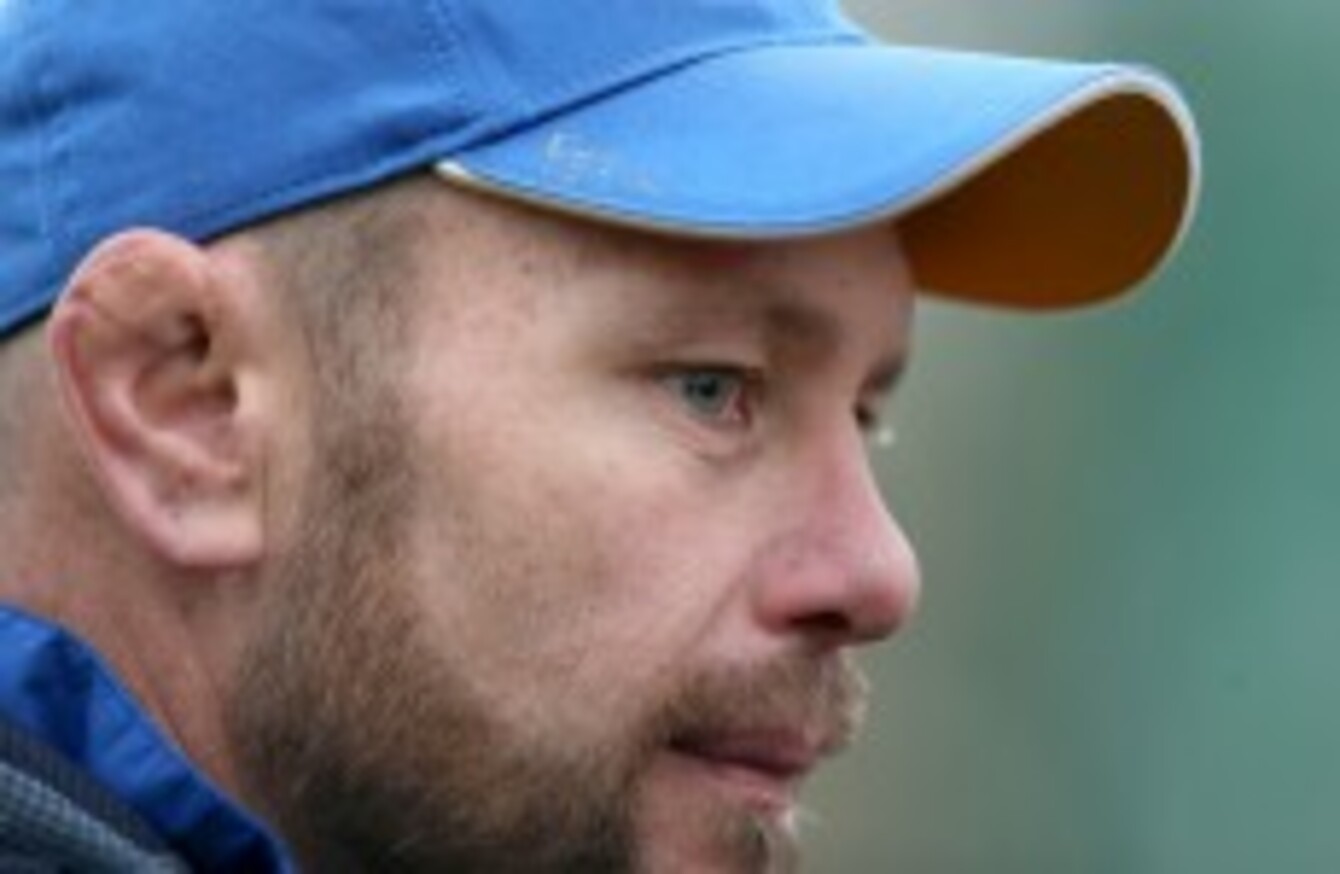 Feek is aware of the Saints' strengths up front.
Image: ©INPHO/Dan Sheridan
Feek is aware of the Saints' strengths up front.
Image: ©INPHO/Dan Sheridan
FORWARDS WIN GAMES, backs decide by how much.
It is a well-worn cliché, but there is utter truth in it on so many occasions. Northampton can call on the likes of Courtney Lawes, Salesi Ma'afu, Samu Manoa and Dylan Hartley against Leinster this weekend at Franklin's Gardens in their efforts to underline that fact.
Greg Feek is responsible for countering the Premiership side's power in the tight, given his role as scrum coach to Leinster. The former All Black has done superb work with the province – and moonlighting with Ireland – since 2010, but recognises that Saturday's Heineken Cup clash may be one of his toughest tasks yet.
"Everyone is Europe is under no allusions as to Northampton's strengths. It's knowing that, but to stop it is another thing. Obviously we're going to go out there and play footy, but we know that they'll come at us up there [in the forwards] and we know that if we don't get it right, it's going to be a pretty tough day.
We've got a huge respect for them, how they play, the players' attitudes and how they're coached. So it's going to be one heck of a battle, particularly over there."
Whatever about the strength of the opposition on Saturday, Feek is very much inwardly focused. The Kiwi concentrates on working with his own players, looking to eke out every improvement he can in an area of the game that has been the topic of so much discussion in recent years.
Cian Healy and Mike Ross are deservedly established as the pillars of Leinster's scrum, but the emergence of Jack McGrath and Marty Moore has been welcome. The tyros have been putting their hands up all season in selection terms, so much so that Feek would be relaxed about the inexperienced pair starting against the Saints.
"That's been great, they've certainly grown those guys. They've been chipping away over the last couple of years, particularly Jack. Now Marty's getting more game time and they've got to be consistent with that, prove they can go to the next level; Heineken Cup and the intensity of that.
Mike Ross faced the Saints' scrum in the 2011 Heineken Cup final. ©INPHO/Colm O'Neill.
"Jack proved he can do Test match rugby, so Cian's looking over his shoulder. So is Rossy, and there are other guys there wanting to have a crack too. We've got a pretty good squad to choose from and it's exciting times. The only problem is we've got Northampton this week so we've got to make sure we're right on the ball there."
A problem indeed. The Saints are in foreboding form so far this season, second in the Premiership and having beaten the Ospreys in their most recent European fixture. The last time Leinster traveled to Franklin's Gardens was in 2012, when they were on the receiving end of a 43-0 pre-season hiding.
Northampton are full of confidence under Jim Mallinder at the moment, and Feek says Leinster need a good start on Saturday if they are to have any hope of a crucial away win.
You might have a lapse in the first ten minutes and that could be it for the whole game. You just can't afford to do that at Heineken Cup level, to chase a game and try to come back into it, particularly against a team like Northampton. It makes it very tough.
"Last time we were there, we got hammered. So certainly, it gives you a bit of a reality check for exactly what you're getting yourself into. They've got a good core of players who have been there for a while and they've got a coaching group that have been there for a while, that they've grown under.
"We've got a lot of respect for what they do as players and how they coach. It's certainly a great challenge for us."
Like rugby? Follow TheScore.ie's dedicated Twitter account @rugby_ie >