LEO CULLEN POINTED to Toulon's physical power as the difference in Leinster's 20-16 defeat to the three-time European champions at the Aviva Stadium, underlining that his province need to re-assess how they deal with that threat in the future.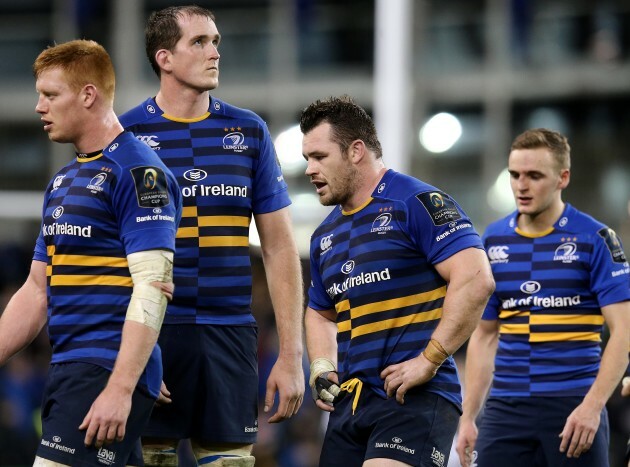 Ryan Byrne / INPHO Ryan Byrne / INPHO / INPHO
The Leinster coach is concerned that Toulon are playing by "slightly different rules to everyone else," given their financial might and ability to sign numerous foreign players.
Cullen's men worked their way into an impressive 16-5 half-time lead in Dublin, but utterly failed to cope with the French side's brawn and dynamism after the break. Toulon's maul was particularly rampant, leading to the crucial Anthony Etrillard try.
The expectation had been that a heavy Toulon side would tired late in the game, but Leinster's failure to score even a single point in the second half meant they limped to their fourth defeat in four Champions Cup games this season.
"They're a very hard team to play against when you're chasing a game, because of that size and the pressure they put on the ball," said Cullen afterwards. "It was important that we tried to build a lead and unfortunately we just allowed them to play too much at us in the second half, and we don't manage our field position particularly well.
That power pays in the end, it takes its toll with the power they have coming off the bench as well. It's a challenge and it's something that we need to look at, because it's probably not something we've had to to deal with in the past, if you go back five or six years ago.
"It's a very, very different challenge now and we need to reassess where we go in the tournament next year, because it was a tough day for us there. There were a lot of really good things in the first half, but in the second half we just got outmuscled."
Cullen referred to the fact that Toulon are "allowed to sign 16 foreign players," whereas he says Leinster have to be focused on "bringing young players through, creating a pathway for a young player that wants to play for Leinster and Ireland."
The Leinster head coach pointed out that RCT sign experienced overseas players with proven Test match quality, and stated that it's very tough to play against.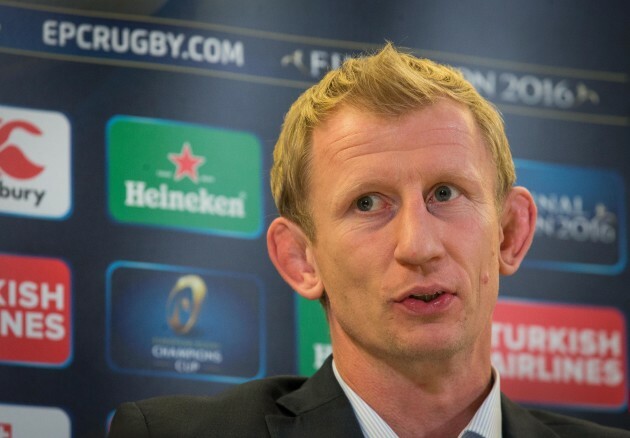 Ryan Byrne / INPHO Ryan Byrne / INPHO / INPHO
"Toulon are playing by slightly different rules than what we are left with, but again we need to have a good look at how we take on a good team like that," said Cullen. "They've been the dominant force in Europe for the last three seasons and you see why they are the dominant force again today.
"They're incredibly difficult to play against, because they suffocate you and wear you down… It's getting more and more difficult for us to be able to compete."
Meanwhile, Cullen provided injury updates on Johnny Sexton, Mike Ross and Ben Te'o, who were all replaced during the game.
Mike has done his hamstring, so we'll get is assessed. It is intact at least, but it's a pretty significant hamstring strain/tear. Johnny has had a bit of tightness in his quad during the week, again he has come off with that.
"Ben Te'o got a head knock, so he'll get assessed. The only thing in his favour is that it's an eight-day turnaround (before the Pro12 clash with Munster), so it does give us a little bit of time."
Cullen stated that the substitution of number eight Jamie Heaslip was due to a heavy workload on the Ireland international in recent times and during this game. Otherwise, there were the "bangs and bruises you get when you're managing yourself against some pretty big men."