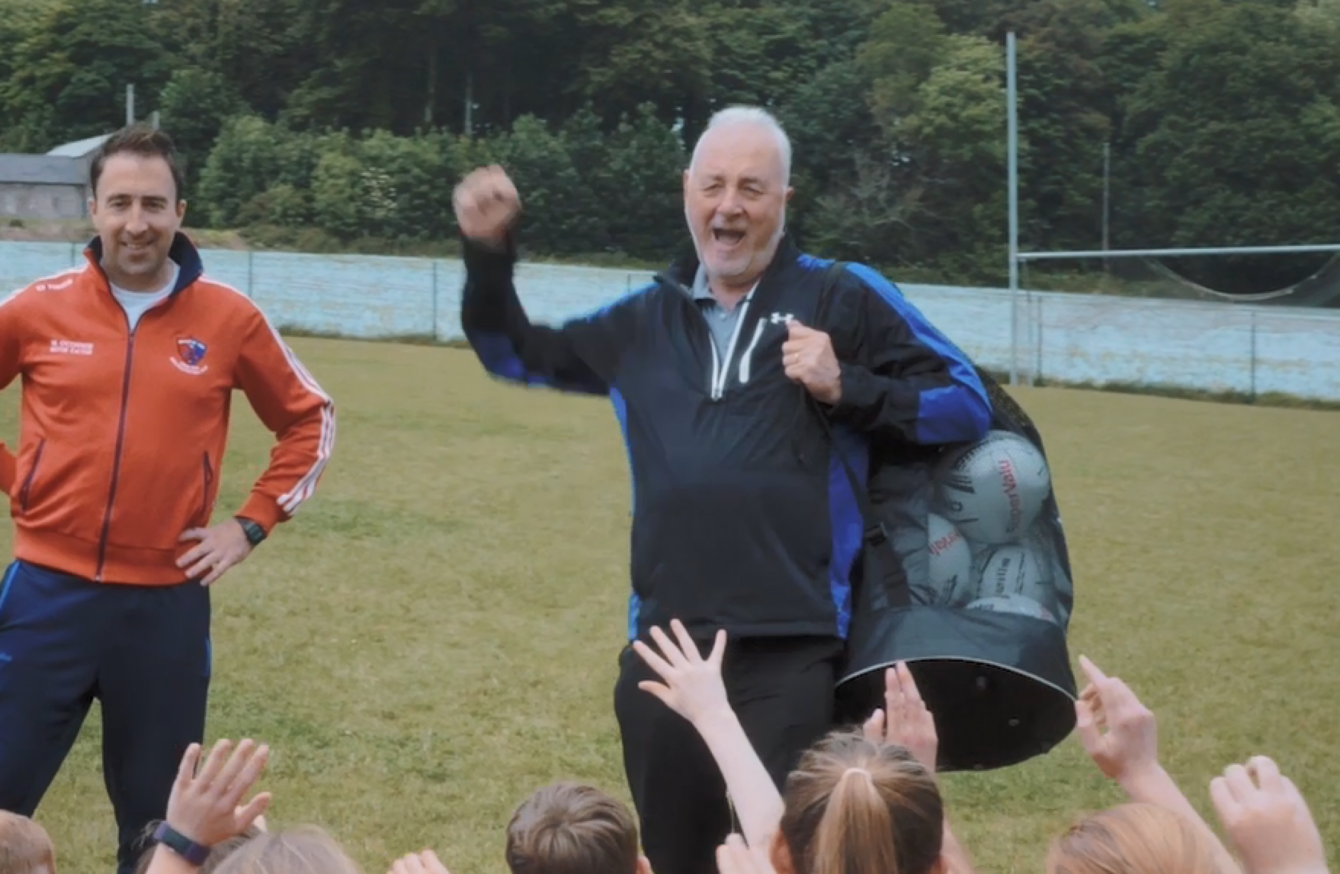 Liam Ryan is a passionate supporter of local GAA.
Liam Ryan is a passionate supporter of local GAA.
In the build up to the All-Ireland football final on 17 September, we're taking a look at local GAA from the sponsor's point of view and how it's much more personal than a logo on a jersey.
LIAM RYAN'S LOVE of the GAA started at a very early age, but his playing career was over almost as soon as it began because of what he terms 'SLOT'.
"Sadly, I suffered from a Serious Lack of Talent," he says.
Liam is passionate about the next generation having the opportunity to take part in GAA.
His sponsorship and involvement with 16 local schools and GAA clubs in the Munster region shows his dedication and commitment to Ireland's national sports.
"I was always more of a supporter than a player," he says.
"I played at underage level and a little bit at junior level with a small rural team in Limerick. I have always been passionate about GAA.
I was asked 11 years ago by a local club in Glanmire, Co. Cork who was struggling and needed backing to sponsor a coaching programme.
"That's where it all started from and today they are a very successful GAA club, one that I am proud to be a part of. My focus will always be on supporting the underage teams."
Another passion of Liam's is a primary school camp. This involves a series of coaching sessions with all the local schools in the community, which has now formed part of their school curriculum.
"What I've found with this coaching programme, is that it gives the kids the opportunity to get involved, it's very important to me that nobody, not even the late bloomers, gets left behind."
Ryan estimates that he has given more than 2,000 people in the Munster region their first jobs through his SuperValu stores in Glanmire, Grange, Togher and Kilmallock, and they're often kids who have come through the coaching programme that he sponsors.
I'm a huge believer in the importance of the GAA and being part of the team. It's not just the training or playing matches or how important it is stay health and exercise regularly. I think it's the passion and the pride that these kids have for their GAA club & community.
"In a time when we're all so busy with our lives, it gives me huge pleasure to head down to the local club on a Saturday morning to see the amount of parents on the sideline with their kids partaking in the shared experience of training or a match; it always fills me with pride.
"I think that's brilliant for local communities."
Source: Journal Media Studio/YouTube
SuperValu is a proud sponsor of the GAA All-Ireland senior football championship and local GAA clubs around the country and are set to donate 55,000 footballs to clubs across Ireland and deliver volunteer camps throughout the summer.