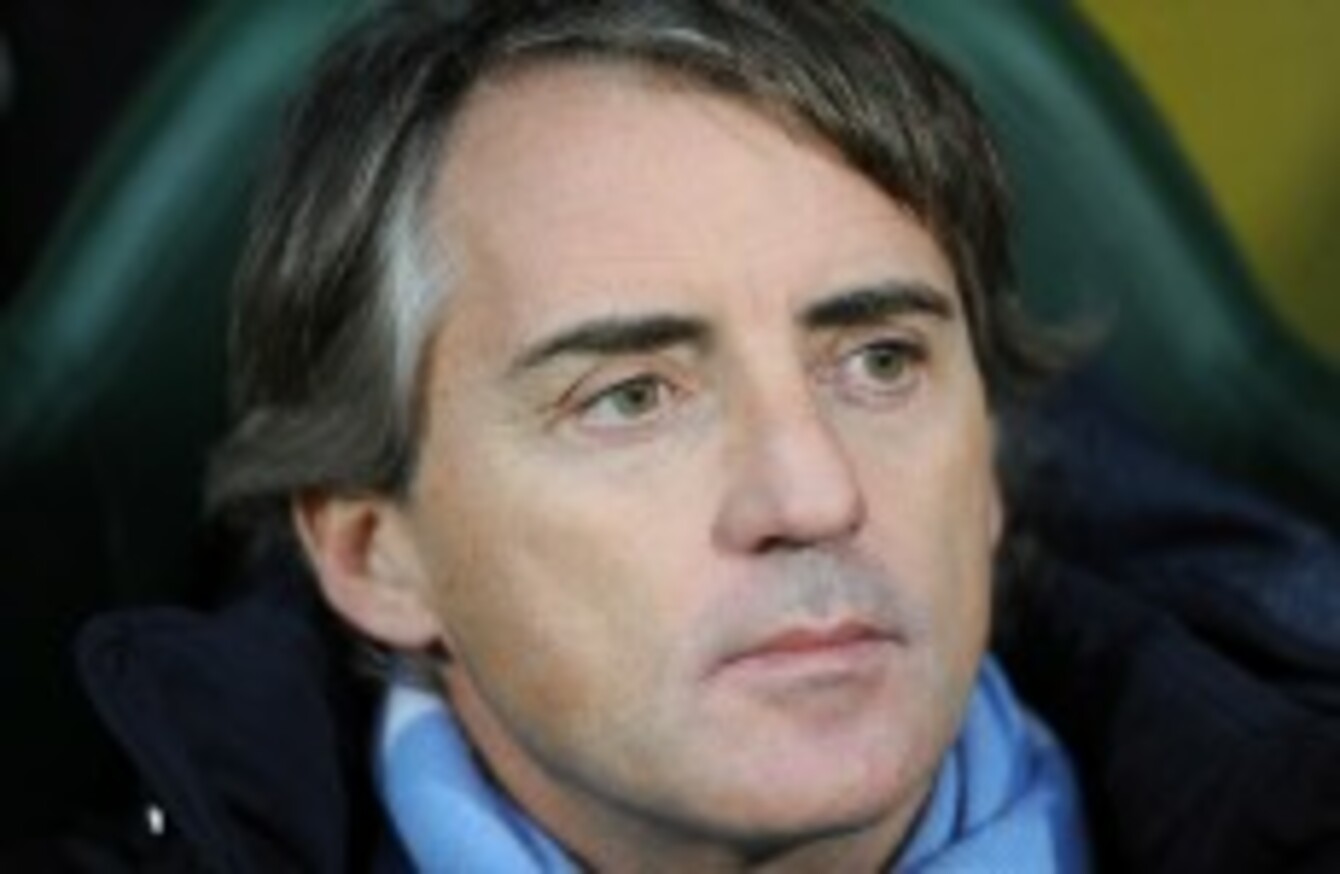 Mancini claimed he only lost his temper with Balotelli for "two seconds" yesterday.
Mancini claimed he only lost his temper with Balotelli for "two seconds" yesterday.
Updated at 11.18am
MANCHESTER CITY MANAGER Roberto Mancini has played down yesterday's training ground bust-up with striker Mario Balotelli, telling reporters: "It was nothing special."
Speaking at a press conference today, the City boss suggested that the incident was hyped out of proportion, saying: "I think the photos show the worst of what happened."
He continued: "There was no fight, this was not true.
"We were playing a game and Mario kicked his team-mate.
"I said to him, 'Go inside, leave the pitch'. He said no and I took his shirt and pushed him out of the pitch.
"This is what really happened, nothing special."
When asked if he lost his temper, Mancini said: "No, no. For two seconds, yes – during three or four seconds because he didn't want to leave the pitch.
"He can't do this against no one, but then it was finished."
And Mancini also said he was willing to overlook the incident ultimately, as he is confident the player's behaviour will improve as he gets older.
"I will give him another 100 chances if it possible if I think he can change. I am here for this. Also if sometimes I am upset with him because he does everything for this.

"I give him another chance, sure, because he is 22 and he can do a mistake."
However, he admitted that the star still needed to mature.
"The problem could be himself. He doesn't change, for him it will be very difficult in the future. For him, not me. Mario could stay with me one day, one month, five years. He is 22 years old. He needs to change. His problem is for himself.
"What he did yesterday he can do also during the game. This is the problem. But I have faith, yes."
The City boss added that his controversial striker would not start against Watford, but may be on the bench.
Additional reporting by AFP and Adrian Russell