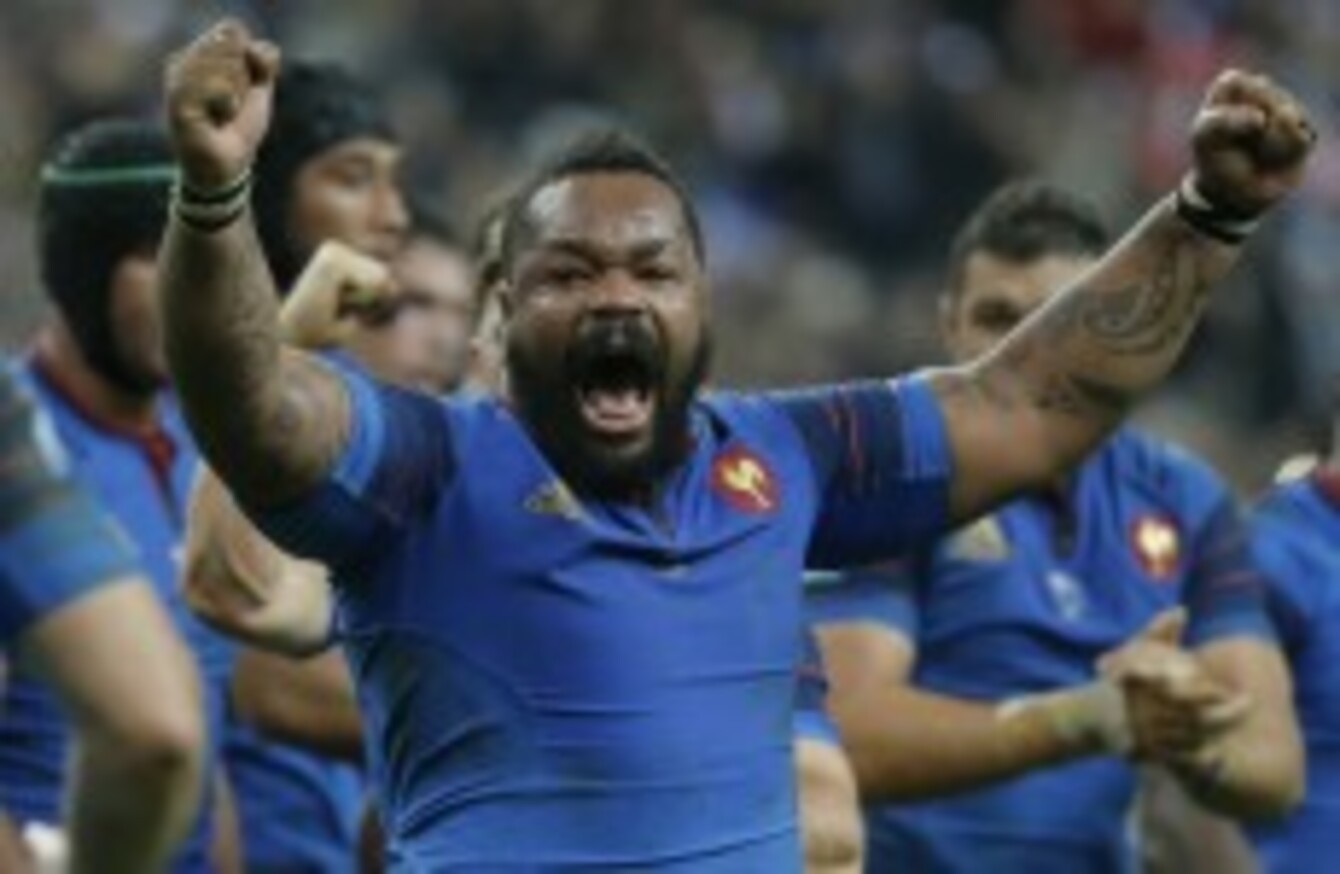 Bastareaud has been back in the team since 2013.
Image: AP/Press Association Images
Bastareaud has been back in the team since 2013.
Image: AP/Press Association Images
MATHIEU BASTAREAUD SAYS he fears for his test future ahead of the World Cup.
The 26-year-old battering ram has been ever present in the French midfield in the past two years, after being recalled to the International side in 2013.
But the Toulon centre says that while he offers a unique skillset, given his size and weight in the backline, a different gameplan may not suit his physique, joking that he's the last – or indeed the only – of a dying breed.
"It's like the dinosaurs: they were there and then suddenly, they disappeared," he said, laughing, at Wednesday's press conference at France's Marcoussis training base.
"They also had a unique profile and yet you don't see them any more! It's true I have an unusual profile but (the coaches) could very easily decide to proceed without me.
"I work hard, I'm trying to give my all every time, to improve and then they'll make a decision and we'll see."
Bastareaud is up against Wesley Fofana, Gael Fickou, Remi Lamerat and Alexandre Dumoulin for the three or four midfield places in coach Philippe Saint-Andre's final World Cup squad.
And after helping club side Toulon to a third straight European Cup triumph last season, and playing in all five of their Six Nations games this year, Bastareaud's confidence should be high.
Yet he isn't getting carried away, with the three years he spent in the international wilderness between 2010 and 2013 a prime example.
"The way I work is to tell myself that everything you've done is in the past.
"One season you can be at the top and the next, someone's overtaken you.
"Perhaps in the moment I took confidence. You feel proud to have won all those trophies, but I believe what the old guard has taught me: that there's always someone to come along and challenge you, so you must always be on your guard."
- © AFP 2015.
Additional reporting by Neil Treacy.