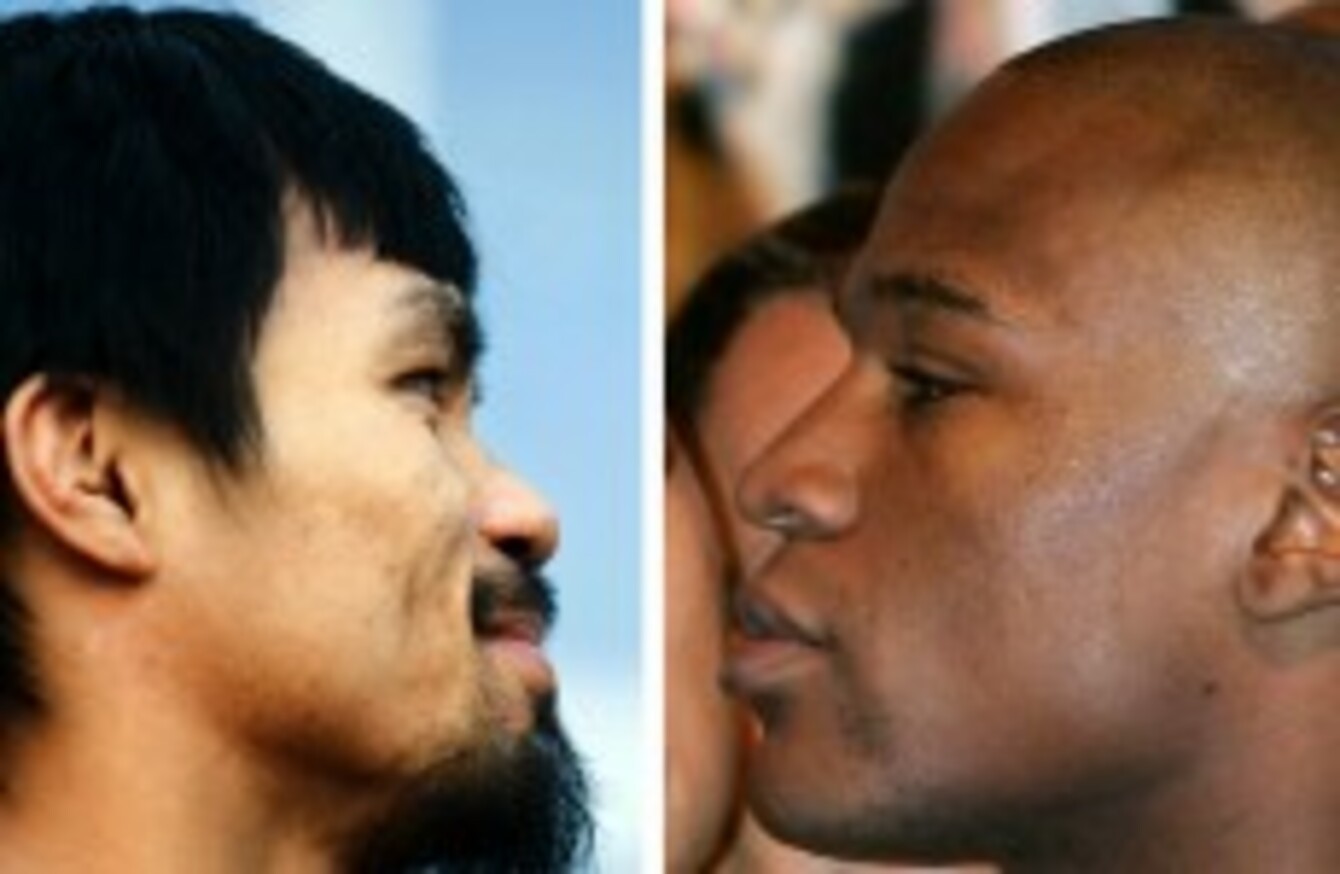 Showdown: Manny Pacquiao and Floyd Mayweather.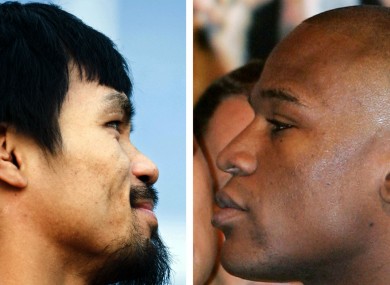 Showdown: Manny Pacquiao and Floyd Mayweather.
A SPECIAL BELT will be made to crown the winner of the much-anticipated fight between Floyd Mayweather Jr and Manny Pacquiao.
Negotiations between the pair finally came to an end last week, when it was announced the duo would get in the ring on 2 May.
The bout is to take place at the MGM Grand in Las Vegas and is expected to be the highest-grossing contest in history.
To commemorate the occasion, a new belt will be made, keeping in line with the glitz and glamour surrounding the event.
"For this special recognition I would like to have emeralds or platinum, but everything will be defined during the next weeks," said WBC president Mauricio Sulaiman.
"This is because of the magnitude of the event, which will be broadcast via TV networks globally.
"It came in a good moment and it will be an emotive event. Both are obviously putting their legacy at stake, to prove who's the best, satisfying an enormous created expectance.
"They are also competing to be considered one of the best 10 fighters in the entire boxing history.
"It is a big shame that tickets are staying with wealthy people. However, boxing fans will have the opportunity to watch the fight via TV. Economic interests are involved with resulting high prices."