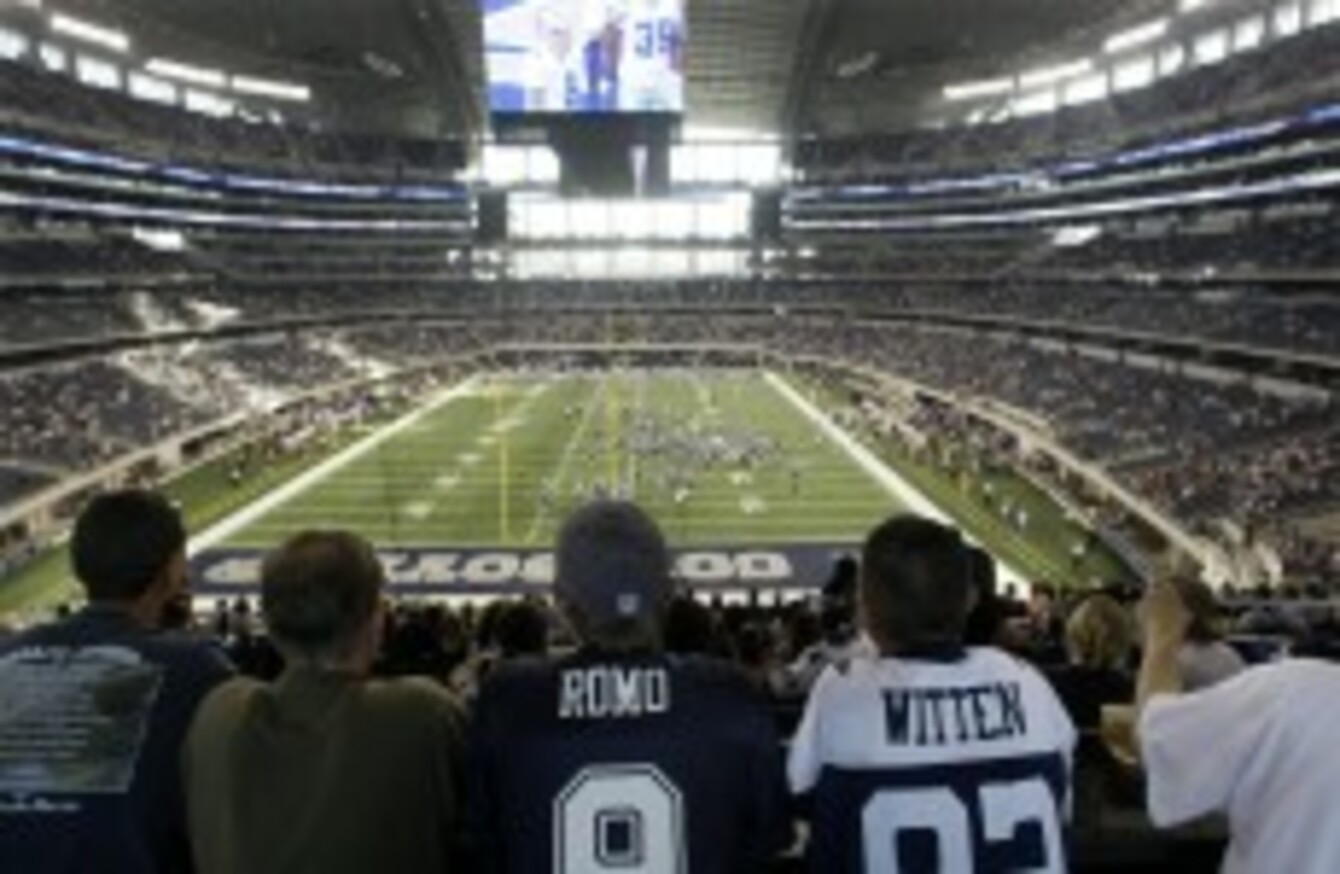 AT&T Stadium is the home of the Dallas Cowboys.
Image: AP/Press Association Images
AT&T Stadium is the home of the Dallas Cowboys.
Image: AP/Press Association Images
IT LOOKS LIKE we may not have to wait until 2016 to Conor McGregor and Jose Aldo go at it after all.
That's according to a report from respected boxing/MMA journalist Kevin Iole, who says the fight could happen on 5 December.
After McGregor defeated Chad Mendes to win the UFC's interim featherweight title in Las Vegas last weekend, UFC CEO Lorenzo Fertitta intimated that a unification bout between the Irishman and Aldo is likely to take place in Vegas on 2 January.
However, Iole says the organisation is actually keen to stage the fight at UFC 194 on 5 December. That event is currently scheduled for the MGM Grand in Vegas, but it appears that the venue may not be available on that date.
Iole's report says: "An Andrea Bocelli concert at the MGM Grand Garden in Las Vegas on Dec. 5 has led to the UFC's decision to look at the Dallas Cowboys' AT&T Stadium in Arlington, Texas, as the venue for the featherweight title fight between champion Jose Aldo and interim champion Conor McGregor, sources have told Yahoo Sports.
"MGM Resorts officials booked the Bocelli concert for Dec. 5 in its Grand Garden, the same night that UFC 194 will be held. Assuming [Aldo's] rib injury is sufficiently healed, the UFC plans to have the hotly anticipated Aldo-McGregor match headline that card. As a result, the MGM wanted to move the UFC card across Las Vegas Boulevard to Mandalay Bay.
"But Mandalay Bay is a vastly smaller venue, with a seating capacity for a mixed martial arts card at less than 12,000. The UFC crammed a Nevada-record 16,019 fans into the MGM for UFC 189 on July 11, when McGregor stopped Chad Mendes to win the interim belt.
"UFC president Dana White, who couldn't be reached Thursday, said following the card that he believed Aldo-McGregor would be held in Las Vegas. He was asked specifically about AT&T Stadium and said the UFC would be open to going there if it had the right fight."
Iole added that AT&T Stadium can hold up to 100,000 fans. Manny Pacquaio fought there twice in 2010, drawing reported respective attendances of 50,994 and 41,734 for his bouts against Joshua Clottey and Antonio Margarito. The venue is also due to host WWE's Wrestlemania next April.
December is in the middle of the NFL season but with the Cowboys playing away at the Washington Redskins that weekend, that shouldn't impact on its availability.