Barry McGuigan became WBA Featherweight Champion in 1985.
Image: INPHO/Getty Images
Barry McGuigan became WBA Featherweight Champion in 1985.
Image: INPHO/Getty Images
FORMER WORLD CHAMPION boxer Barry McGuigan has been honoured by the United Nations with a peace prize for his contribution to bridging the sectarian divide in Northern Ireland.
The boxer was last night given the UN's Inspiration Award to mark the International Day of Peace, in recognition of his example of encouraging unity between the Protestant and Catholic communities of Northern Ireland during the dark days of the troubles.
McGuigan was give the award in Belfast City Hall yesterday at a ceremony led by the city's lord mayor, Pat Convery, having been nominated by local charity Springboard.
McGuigan – the 'Clones Cyclone' – said he was privileged and proud to receive the award.
"What I was sick of," he told the Belfast Telegraph, was that "everywhere I went the kerbstone was painted one colour of the other, slogans and murals on the wall. I just thought, 'I don't want to add to that'."
Throughout his career McGuigan fought not under the flag of Northern Ireland, which is perceived by many to be a Unionist symbol, but under the UN flag of peace.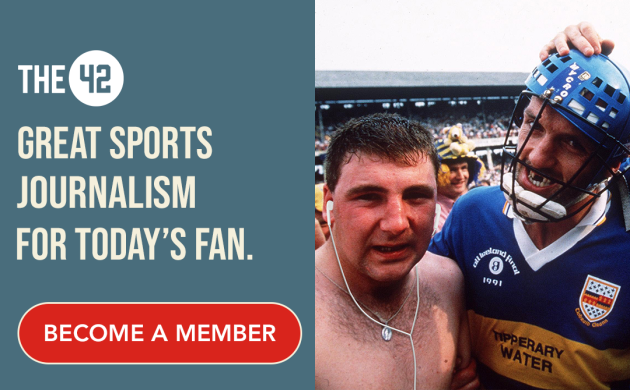 "People may have thought it was cliched, or commercial," McGuigan acknowledged, but "it wasn't."
McGuigan became WBA World Featherweight champion in 1985 when he beat Eusebio Pedroza on points in Loftus Road stadium in London, but successfully defended his title just twice before succumbing to Stevie Cruz and retiring at 28.
He had previously represented Ireland at the Olympic Games, but had taken a British passport and fought at the Commonwealth Games for Northern Ireland – despite having been born in Co Monaghan on the southern side of the Irish partition.