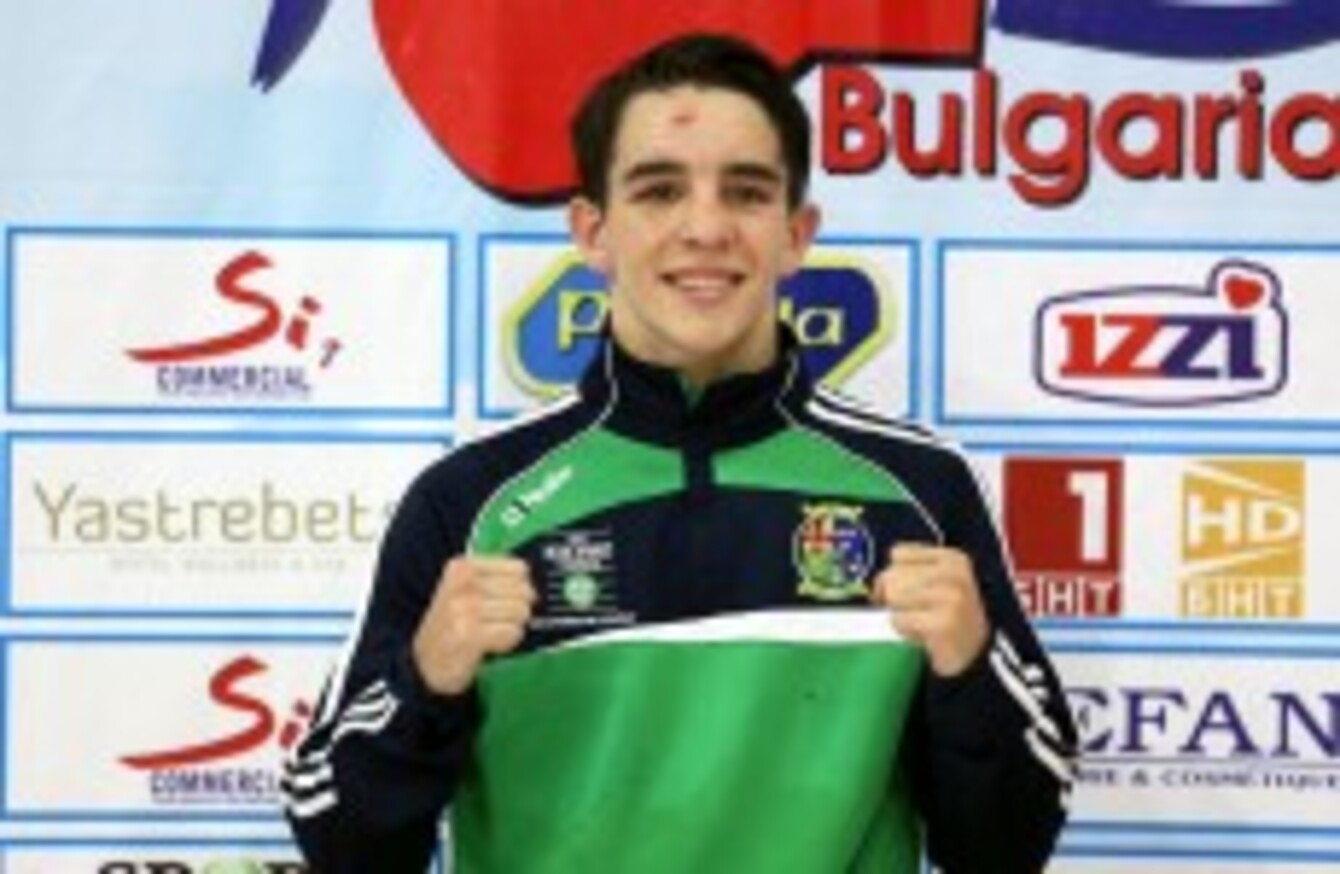 Michael Conlan says he intends to go professional regardless of what happens in Rio at the 2016 Olympics.
Michael Conlan says he intends to go professional regardless of what happens in Rio at the 2016 Olympics.
MICHAEL CONLAN SAYS he is confident of claiming gold at next year's Rio Olympics and has reiterated his desire to turn professional after the 2016 Games.
Conlan, a Commonwealth, European and World champion who has also just been confirmed as the number one in the AIBA rankings, says he will go professional regardless of how the 2016 Olympics pans out for him.
"It is down the line and it is after Rio," he told a crowd at the Web Summit. "I plan to be top of the world in professional boxing. I think people already know I will take it over.
"I got the bronze in London — I was only 19 or 20. My main focus was Rio after that. It has always drove me to be the best athlete I can be."
Reflecting on his achievement of becoming the first Irishman to win gold at the World Boxing Championships last month, Conlan added: "It's been a long time coming. I've been in boxing 17 years. It's been very tough. So I've earned it and I finally get a bit of rest."
Conlan prevailed despite a nervy moment towards the end of the fight that saw him hit the canvas.
"I was just like, what's going on here. I just had to get on with it. I was 20 seconds away from making history. Being down the first time in my life… I was shook because it's never happened in my life.
"I don't think I need to do anything differently. At the minute, I believe I am the best athlete in the world. I'll go to Rio confident of winning the gold medal."
The 23-year-old Belfast native also paid tribute to the support he has received from the coaching set up over the years.
"We're more professional than the professionals. We're training four days a week in Dublin — the sessions are two-hour sessions. We've got the best coaches and from January, we're going to have the best facilities as well.
"We've always wanted to be the best in the world, and now we're showing that we actually can be the best in the world. It's in our culture and that's what we're striving for.
"It's my life. It's my job. I have to give everything I can — even though I have a family, they understand it's needed for me to be the best."
Be part
of the team
Access exclusive podcasts, interviews and analysis with a monthly or annual membership.
Become a Member
Source: Universal Sports Network/YouTube
Juggling his hectic boxing schedule with family life is somewhat of a challenge for Conlan, who became a father recently
"It's probably been the best year of my life. From January on, we had the World Series of Boxing… It was very tough and demanding. During that time, I was waiting for my baby to be born. When she was born, I was home, but I had to fly out the next morning. So it was unfortunate. And I've been away for more or less half a year.
"I had the Europeans. It was tough. I had five fights in 10 days or so. I was away in Doha for four of five weeks. It's 45 degrees every day, which is very warm.
"You've got to put (the baby's birth) in the back of your head and hope that it's going to be okay.
"I was gutted to leave (my baby), but I went away with a bit of life about me and destroyed the guy."
Aside from babies, Conlan also has to worry about paying the bills, and he admits the lack of funding he receives, despite all his incredible achievements, is a big concern.
"It is tough, but you just have to keep going. It comes back in after the competitions because you're thinking: 'Are we going to get some support here?'
"Having something less to worry about is a big advantage in any sport. In boxing, one of our main worries is the funding."
In addition, like almost everyone else, Conlan was very disappointed to see the departure of Irish boxing head coach Billy Walsh.
"I came (to the set-up) in 2011. Billy was the head coach. He took me under his wing. He was a good friend and he always texted me. He had options abroad, so he had to do what he had to do, didn't he?
"I don't think much changes for me. We have Zaur Antia, who's probably the best coach to step on these shores. I have my father as well, who's part of the high-performance set-up, so we have a great team anyway. I don't think there'll be much changing of the set-up.
"I think Zaur is going to step up and do (Billy's job) at the minute. Rightly so, he's been there the longest. He's the best I've ever seen, so I think he's the best person for the job.