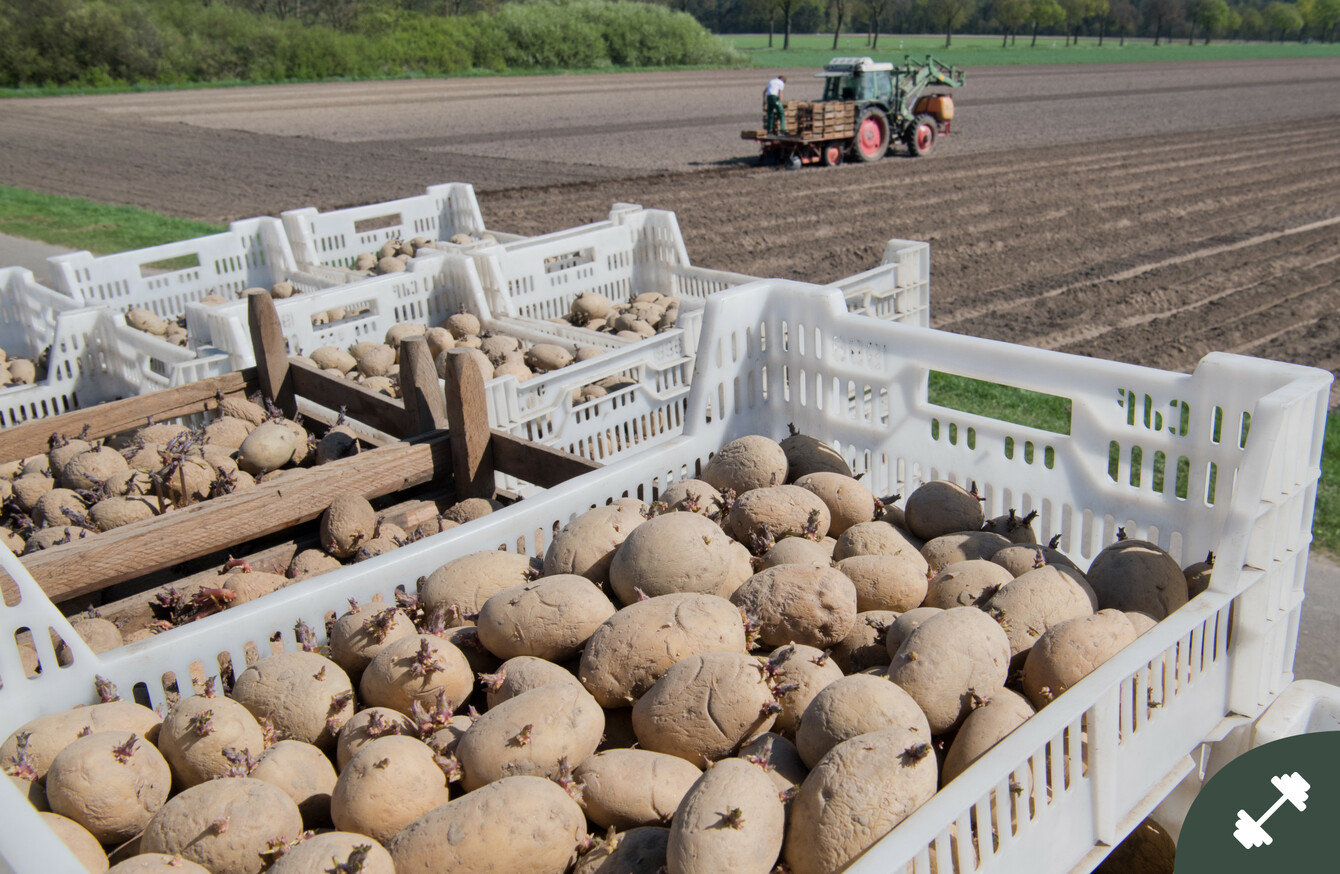 Don't cut potatoes out of your diet completely.
Image: DPA/PA Images
Don't cut potatoes out of your diet completely.
Image: DPA/PA Images
IT'S IMPORTANT TO look on the bright side of things, even career-ending injuries.
When I finished up with rugby in 2016, I was obviously devastated but it did allow me to just throw myself into my studies.
I've always been interested in fitness and nutrition in particular and getting a post-graduate degree in Applied Sports and Exercise Nutrition meant I was able to launch my own business earlier this year and start a new chapter.
One thing I've noticed when I talk to people about nutrition is that there are a lot of myths and half-truths out there surrounding what we put in our bodies.
With that in mind, here are five of the most common.
1. Carbs are the enemy
Coming into summer, athletes look to get leaner despite having to keep performance up. Most people, especially recreational athletes, think that carbs have to be massively reduced in order to get lean.
A calorie deficit is certainly needed to get leaner – I bang on about it on my Instagram all the time. It's the consistency of this deficit that will make all the difference. Nothing says that these calories must come from carbs.
To keep performance up athletes should make sure to balance this deficit between fats and carbs and make sure that somewhere in their breakfast, lunch or pre-training snack/meal there's carbs available as this is what provides the body with energy during high intensity activity (team based sports and weights).
This is also very important for athletes in weight making sports. The calorie deficit should be moderate and over more time as opposed to regular gym goers who can play around with bigger calorie deficits.
2. You must consume a protein shake 20 minutes after training
The effects of protein feeding can last for a number of hours. If you have eaten a suitable meal or snack 1-2 hours before an average training session then you don't have to be mixing your protein shake while you untie your boots.
The important thing is to think about a 3-4 hour window. If you haven't eaten for 3 hours before a training session then you will be under more pressure to consume protein quickly after training.
If you ate a sufficient protein serving (20-30g) closer to training then you will have more time before you have to eat again. You should also remember that missing a meal by 1-2 hours isn't going to ruin your session. But if your goal is to recover optimally and build muscle then it would be in your best interest to consume some protein around the training period.
3. Multivitamin and effervescent vitamin drinks will give you a direct energy boost
Ergogenic aids are products that will give you more energy directly after you've consumed them. Think caffeine and carbs.
A zero calorie effervescent multivitamin won't do this. If you are particularly low in any vitamins or minerals , mainly b vitamins and iron, supplementing these or increasing them in your diet will recover your energy over weeks and months.
Turning up at the local gym with a vitamin drink won't enhance performance in that cardio/weights session.
4. Eating more protein promotes more muscle gain
Yes eating a high protein diet will recover and build muscle to a greater degree than a low protein diet.
This effect will bottom out at about 2.2g of protein per kg of bodyweight or 1g per pound. For example, I'm 80kg, so eating somewhere around 175g of protein per day will aid maximal muscle synthesis.
Eating protein beyond that amount won't add to muscle-building but it is safe in healthy individuals. Eating less than this will still aid muscle gain so don't worry if you can't get your protein intake as high as 2.2g/kg.
5. Sugar is bad for you
This is a blanket statement that needs some context. Simple sugars can indeed improve performance especially on the day of a match or a heavy training session.
Simple sugars are digested quicker which means they spend less time in your gut. Eating slower digesting foods that take longer to pass through your gut can cause sluggishness, bloating and stomach cramps.
For a faster energy top-up in the dressing room, things like jellies and sports drinks are better for you. Think of the context and the timing of the food instead of good and bad.
You can follow Jonny's journey over the next 12 weeks right here: